College Football Playoff Rankings has Auburn Just One Spot Ahead of Florida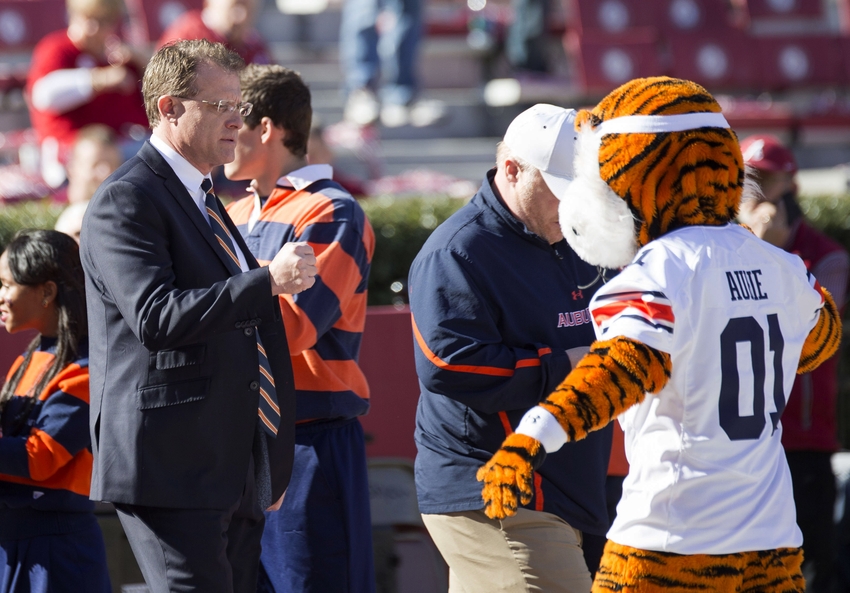 The latest College Football Playoff rankings has Auburn football just one spot ahead of Florida, which could determine who goes to the Sugar Bowl.
The latest College Football Playoff rankings are very crucial in determining which SEC team will go to the Sugar Bowl, and Auburn and Florida are neck-and-neck.
If the highest ranked SEC team goes to the four team playoffs, then the next highest ranked team in the College Football Playoff rankings goes to the Sugar Bowl.
After the release of the latest rankings Tuesday night that team would be the Auburn Tigers as they were ranked 14th, but just one spot ahead of Florida.
Last week Auburn was ranked 13th and Florida was 15th before both teams lost to their rivals. It's significant that Florida didn't drop further. That tells me that the committee is not fond of putting Auburn in the Sugar Bowl over Florida.
While it seems like a lock that if Florida loses in the SEC Championship game that Auburn would remain ahead of them in College Football Rankings, the rankings are put together by a group of humans, and we have no idea how they will react.
If Florida plays Alabama closer than Auburn did, I would not be surprised if they move the Gators ahead of Auburn in the rankings if they feel they are more deserving of appearing in the Sugar Bowl.
Therefore I don't think it's a lock that Auburn will play in the Sugar Bowl at this point. I do think Auburn is probably the second best team in the SEC when healthy, but I can understand the committees hesitation to hold Auburn out of such a significant bowl game based on the way they've played lately.
To be honest, Auburn, Florida and Tennessee are all pretty banged up right now and don't look like they deserve a trip to the Sugar Bowl.
Still, if we are the second highest ranked SEC team after this weekend, I'll be thrilled to see my team in New Orleans.
War Eagle!
This article originally appeared on