College Football Playoff: Projecting the Top for After a Week of Chaos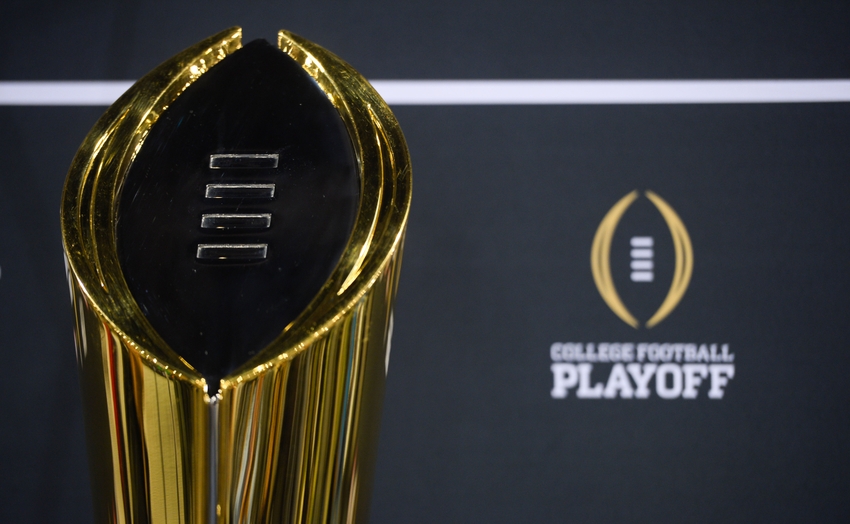 The Texas A&M football team will be lucky to hang around in this week's College Football Playoff rankings. Here's our look at who makes the top 10.
In case you were away from your television on Saturday, here's a recap of the ranked teams that lost this week:
No. 2 Clemson
No. 3 Michigan
No. 4 Washington
No. 8 Texas A&M
No. 9 Auburn
No. 14 Virginia Tech
No. 17 North Carolina
No. 25 Arkansas
That's five members of the top 10 going down on the same day, including three of the four unbeaten Power 5 teams. The odds of that happening, according to ESPN's FPI, a whopping 0.3 percent. Without any more fuss, our top ten projections for Tuesday night with last week's ranking in parenthesis:
Alabama (1)
Louisville (6)
Michigan (3)
Ohio State (5)
Clemson (2)
Washington (4)
Wisconsin (7)
Penn State (10)
Oklahoma (11)
West Virginia (16)
What We're Thinking
It's anyone's best guess at this point, so if you have a different top four I'd listen – after Alabama at the top of course. The winner of the Big 10 is going to make it into the playoff, so the ranking of Michigan, Ohio State, and Wisconsin feel pretty arbitrary this week. At this point it looks like the Big 10 might have the best chance to sneak a second team in. Watch out for Wisconsin.
Then you move to the ACC. Clemson has been come close to falling several times this season. It was Pittsburgh that finally did them in. The Lamar Jackson hype train is officially in full swing and I don't think the committee is going to be able to resist the opportunity to put the Heisman favorite into the playoff, at least for now.
Washington could still earn a playoff birth if they win the Pac 12, but the greatest beneficiary of the crazy weekend might have been the Big 12. The conference was largely written off after Baylor and West Virginia suffered their first conference losses, but since then Oklahoma and West Virginia have continued to win. If the new top four stumble even just one more time the Big 12 might be able to sneak somebody into the race.
Where do the Aggies rank? It'll be a tough sell for the committee to keep them in the top 25 this week. LSU plummeted after falling at home to Alabama. That doesn't bode well for Texas A&M. I don't think the Aggies will be ranked after Tuesday.
This article originally appeared on