College Football Playoff preview: Ohio State offense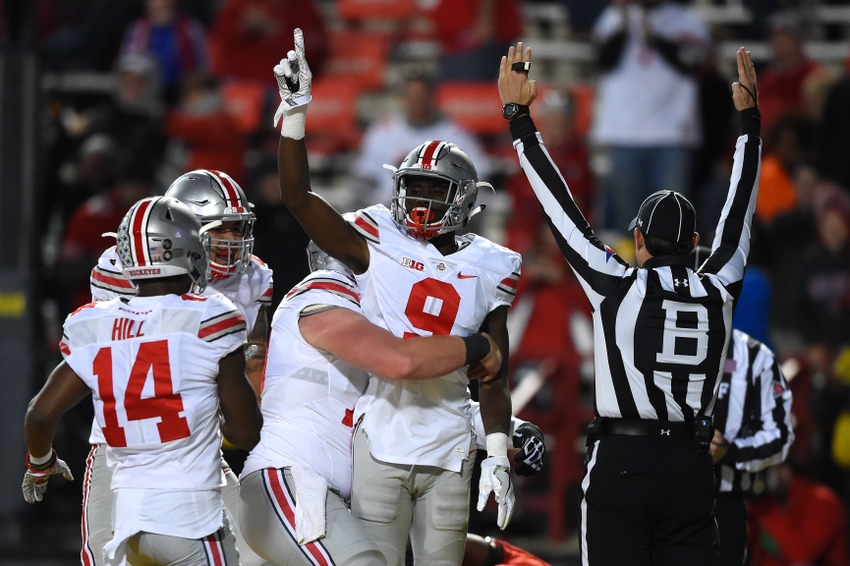 Ohio State comes into this match-up averaging 42.7 points per game. At one point in the season, the Buckeyes scored 63 points in consecutive outings vs Nebraska and Maryland. Clemson will have it's hands full with the Ohio State offense in this one.
Key Players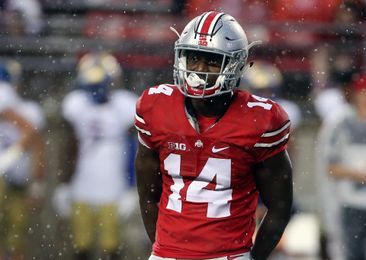 J.T. Barrett (RJr) Quarterback: Barrett is the unquestioned leader of not only this offense but the entire Ohio State team. While he may not be the biggest guy on the field, Barrett's intelligence and competitiveness separate him from most other quarterbacks. It is no secret Ohio State loves to run the football with J.T. Barrett, nothing will change in this one. Look for plenty of designed quarterback runs.
K.J. Hill (RFr) Wide Receiver: Hill has battled through injury this season, however, when he is on the field he makes his presence known. Noah Brown and Curtis Samuel receive much of the attention, but, Hill is consistently a guy that J.T. Barrett targets down the field. Expect Ohio State offensive coordinator, Ed Warriner to use Hill out of the slot to get him matched up with a line backer or either one of Clemson's safeties.
Curtis Samuel (Jr) ATH: I listed Samuel as an athlete because he plays all over the field for this Ohio State offense. Samuel is Ohio State's most dangerous weapon on offense. It will be important that Clemson know where Curtis Samuel is lined up at all times, the Tigers must also keep Samuel from getting the edge, otherwise, he's going for six.
College Football Playoff preview: Ohio State defense
Key Features:
The Buckeyes may run a spread, however, the fundamental purpose of the Ohio State offense is to run the football. Always has been always will be, with that said, the Buckeyes use J.T. Barrett, Mike Weber, and Curtis Samuel to pound the rock. It will be important for Clemson's defense to have good eye discipline against this talented Ohio State offense. The power zone-read scheme will eat Clemson alive is they are not discipline.
This Ohio State offensive line lead by Pat Elfein and Billy Price is extremely physical at the point of attack. The Buckeyes like to crack down on outside linebackers with their wide receivers and then pull offensive lineman to lead block on the edge. Clemson must keep their heads on a swivel.
The #Slobs pave the way for big Mike Weber#OhioState leads 21 – 3 over the #Huskers#NEBvsOSU #GoBucks pic.twitter.com/xL2IpKwVc4

— Buckeye SloopCast (@SloopCast) November 6, 2016
Urban Meyer has historically made great use of his tight-ends as a head coach, Marcus Baugh has continued that tradition this season. The grizzly tight-end does a good job of boxing defenders out with his 6'5, 258 pound frame. While his statistics are not eye popping, Baugh is a threat on third down, much like Clemson tight-end Jordan Leggett. After the way that Pittsburgh and Louisville gashed the Tigers with their tight-ends, I hope that Venables and his staff are doing their due diligence in the film room.
More from Rubbing the Rock
This article originally appeared on