College Football Playoff: Post-Rivalry Week Rankings Projections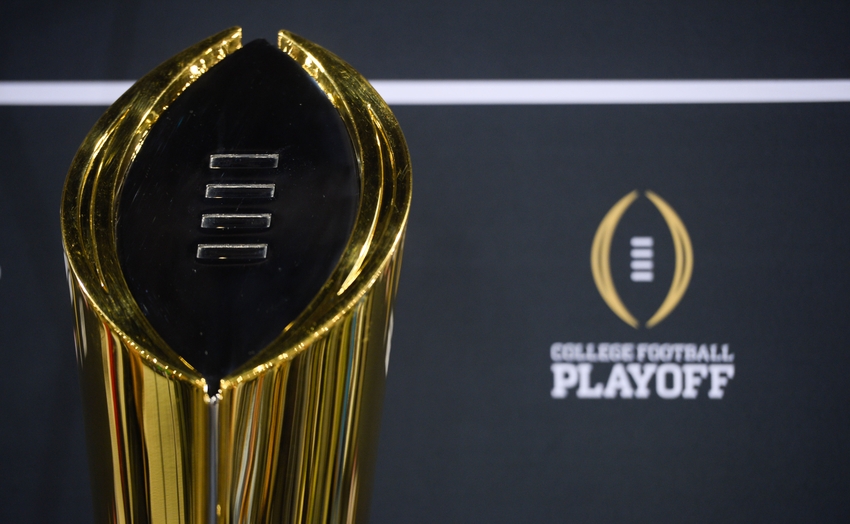 Ohio State overcame Michigan in the premier match up of the weekend with a spot in the College Football Playoff in the balance. Here's out projection on the rest of the top four.
No. 1 Alabama defeated Auburn 30-12, winning the Iron Bowl without much struggle. No. 4 Clemson smashed the South Carolina Gamecocks 56-7. Both teams will represent their respective divisions in their conference's championship game next weekend, and each school figures to be a heavy favorite.
Week 14 projections
(last week's ranking is in parenthesis):
Alabama (1)
Ohio State (2)
Clemson (4)
Washington (5)
Wisconsin (6)
Michigan (3)
Penn State (7)
Oklahoma (8)
Colorado (9)
USC (12)
The only team I have falling from the rankings this week is Oklahoma State who was on bye this week. They'll square off in Bedlam with Oklahoma this week, but both of them have a very outside chance of making the playoff.
The Big Ten, which had looked like they might be able to get two teams into the playoff, will probably end the season dominating the top ten of the rankings.
It will be interesting to see how the committee is going to handle Ohio State, who will not be a conference champion. I don't think Ohio State the winner of the Big Ten Championship game between Penn State and Wisconsin can both get in unless Washington or Clemson were to lose.
Wait… Aren't There Two Unbeaten Teams Left?
At this point the top four look to be set in stone with the rest of the teams jockeying for positions in the New Year's Six Bowls. And then there's Western Michigan, which probably wouldn't make it into the top four if everyone above them lost this weekend. Makes me wish the playoff included eight teams, but that's a debate for another day.
What do you think? Do you see a surprise team jumping into that final four before January? If you do, who is it?
This article originally appeared on