College Football Playoff Committee Members Really Like the SEC West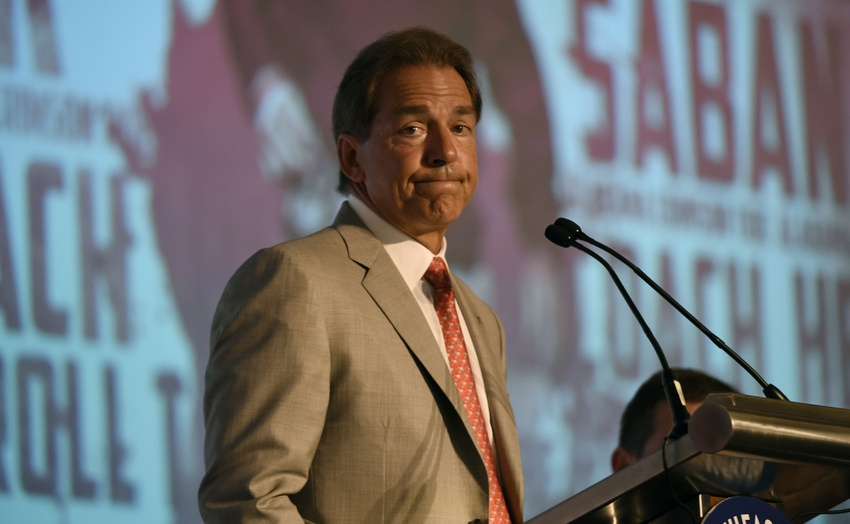 Five SEC West teams ranked in the Top 25 by the College Football Playoff Committee. 
With the second College Football Playoff rankings out, the committee members let everyone know they think the Big Ten teams at the top of the conference are really good. They also believe the SEC West is by far and away the best division in college football. The latter could influence the final rankings by the committee.
Penn State moved up two spots to #10 this week giving the Big Ten four highly ranked teams joining #7 Wisconsin, #5 Ohio State and #3 Michigan. The SEC West Division has three teams in the Top 10, #1 Alabama, #8 Texas A&M and #9 Auburn and as many ranked teams (5) as the Big Ten, ACC and Pac 12. With the respect the committee is showing the division, is it possible they will include two of those teams in the playoffs?
Check out this scenario and see what you think. Auburn narrowly defeats Alabama and wins the SEC Championship. Do you think the Tigers will be left out of the playoff when their only losses were to Clemson and Texas A&M?
Defending champion Alabama sitting there with only one loss, coming in a close game to their rival at the end of the season, should scare the other teams in the hunt for the playoffs. It could lock out either the Big Ten or the Pac 12 from having a team in the Final Four.
Would the committee take Alabama over a one loss Ohio State team even though the Buckeyes would be the Big Ten Champions. A two loss conference champion, either Wisconsin or Penn State, wouldn't have a shot at the playoffs going up against Alabama for the final spot.
Because of their weak schedule, an undefeated Washington team could be on the outside looking in as well. Husky fans should be rooting for the Crimson Tide the rest of the way.
The easiest path for the playoff committee is if the top four teams remain undefeated and then it's a no brainer who should be in the Final Four. However, this is college football and things usually get dicey at the end of the season. Upsets are almost sure to happen and things will probably get really interesting.
Anyway, here are the College Football Playoff rankings week 2:
Alabama

Clemson

Michigan

Washington

Ohio State

Louisville

Wisconsin

Texas A&M

Auburn

Penn State




More from Scarlet and Game

Oklahoma

Colorado

Oklahoma State

Virginia Tech

Utah

West Virginia

North Carolina

Florida State

Nebraska

USC

Western Michigan

Boise State

Washington State

LSU

Arkansas
Things will be nerve-racking for certain fan bases the next few weeks but none more so than for Ohio State fans. Just think, they will have to root for Michigan the next two weeks, and for Alabama to win out. That will make for some rough Saturdays for Buckeye fans.
This article originally appeared on