College Football Playoff: Analyzing Clemson's match-ups against the field.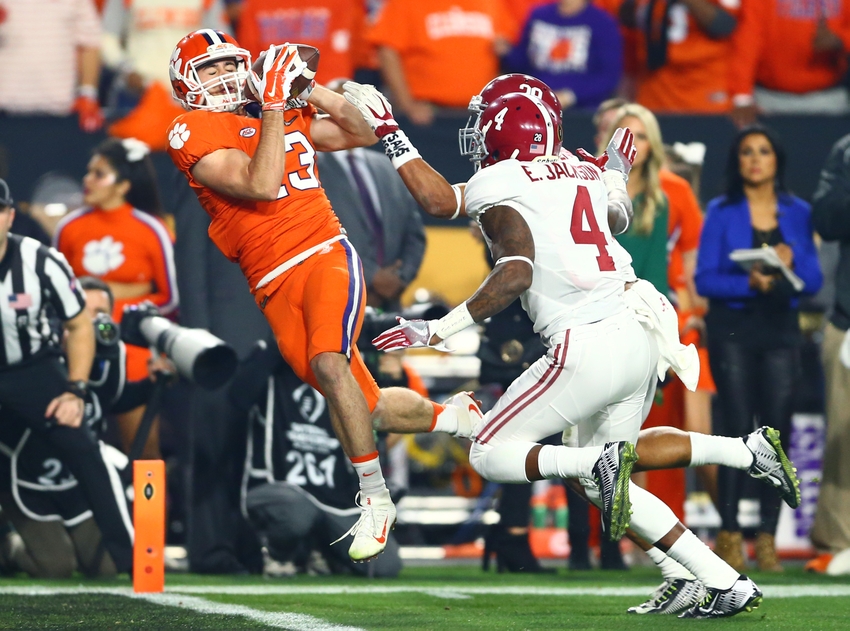 Clemson recently came in at fourth in the latest edition of the College Football Playoff rankings. Alabama came in at first, followed by Ohio State in second, and Michigan in third. Lets take a look at Clemson's chances versus the current Playoff teams, starting with Michigan.
Michigan vs Clemson
This is the Tigers most favorable match-up in my mind. With Wilton Speight's health uncertain moving forward, I am not sold on Michigan's offense. The Wolverines have talented skill players such as Amara Darboh and Jehu Chesson, but, with a new starter under center timing will be an issue.
Clemson's defense matches up well with Michigan's offense. The strength of the Tigers defense is their front seven, which will be key against Michigan's stout offensive line. I trust that Clemson would be able to stop the run against the maize and blue. Against Michigan, Clemson must stop the run and force the Wolverines to beat them through the air. Clemson's defense currently ranks 22nd in passing defense, allowing just 135 yards per game, while Michigan ranks 68th in passing offense at 231.5 yards per game; and that is with Speight under center. There production through the air will likely drop if Speight is unable to play.
Michigan's defense is menacing. The Wolverines are giving up a mere 11 points per game. The most points any team has scored on them all year is 28. I will say that the best offense that Michigan has faced all year is Colorado.
Penn State was not themselves when they played Michigan.
Michigan ranks first in passing defense, holding opposing offenses to 131.6 yards per game. The Wolverines have also intercepted 11 passes on the year. This could be a problem against the Tigers considering Deshaun Watson's turnover issues this season. However, the best quarterback that Michigan has faced all year is Sefo Liufau of Colorado. No disrespect to Liufau, but, Deshaun Watson is a whole different animal.
The verdict is still out on Michigan's defense. Their upcoming match-up with Ohio State and that potent offense lead by J.T. Barrett, will show just how good they are.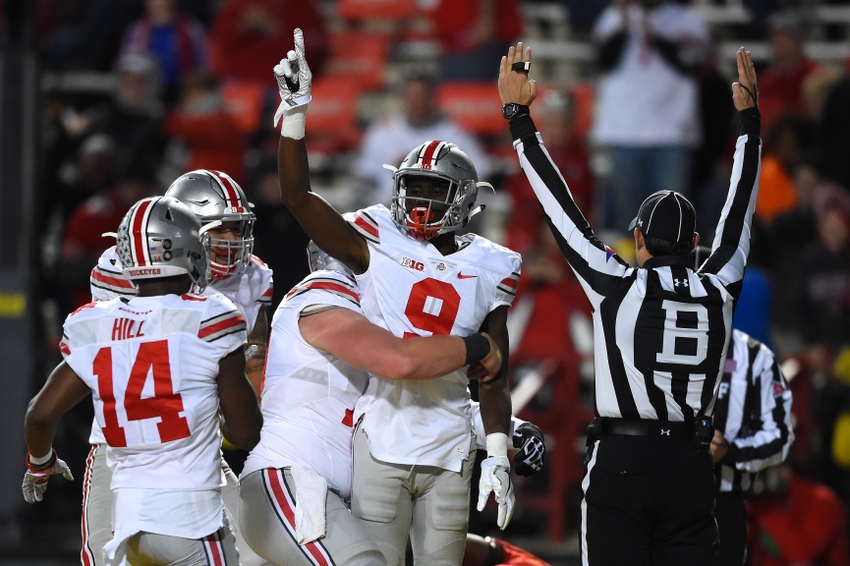 Clemson vs Ohio State
Ohio State is the scariest team in the country in my eyes. The Buckeyes are talented, athletic, and deep across the board. Not to mention Urban Meyer is there head coach. Throw in the fact that they had an early loss and are out to prove something and you have the recipe for an Urban Meyer National Championship.
Ohio State's offense would provide Clemson with some issues because of their balance. The Buckeyes are averaging 267 rushing yards per game and 244.4 passing yards per game. Clemson's defense has been solid all year, except for last weekend's game against Pittsburgh. The Panthers gashed Clemson for 308 yards through the air and that was behind the arm of Nate Peterman. Just imagine what J.T. Barrett is capable of doing with weapons like Noah Brown and Curtis Samuel.
The Buckeyes will likely have issues protecting against Clemson's pass rush. Penn State was able to sack J.T. Barrett six times. I like Clemson's defensive line's chances of getting to any opposing quarterback; the Tigers rank 5th in the country in sacks with 35 on the year.
Ohio State's defense is ranked 4th in the country in total defense. The Buckeyes allow just 273.5 yards per game. Ohio State also has 20 takeaways on the year. Again, Clemson has an issue with turnovers, which worries me against a team like Ohio State.
Clemson's running game has been underwhelming this season gaining just 156.40 yards per game on the ground. The Tigers offensive line has had trouble creating a push up front. In order to beat a team like Ohio State, Clemson is going to have to be able to run the football effectively. Wayne Gallman is crucial to Clemson's success. In games where Gallman has at least 15 rushing attempts Clemson is 22-2.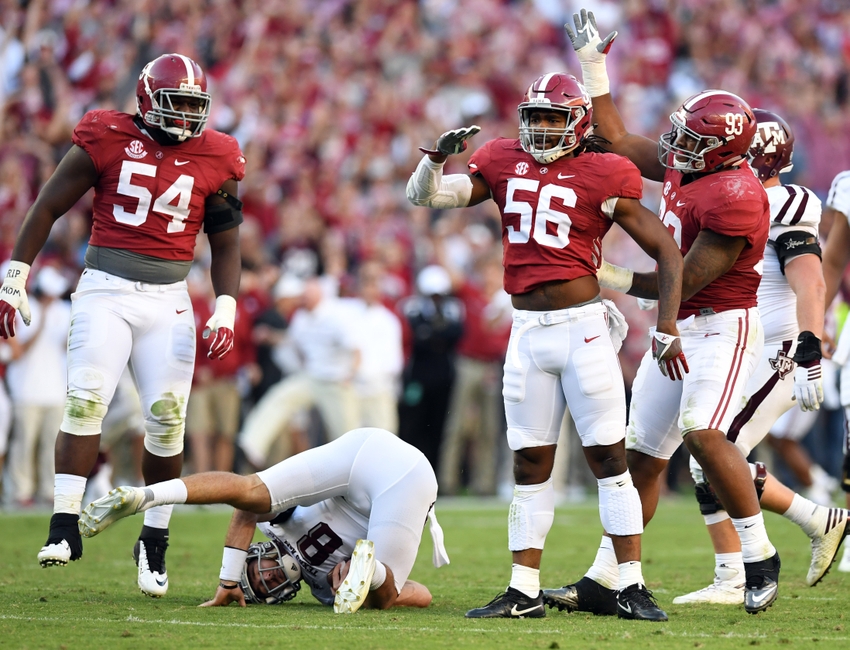 Clemson vs Alabama
This is the match-up that every fan in the country wants to see.
Lane Kiffin has done a great job of managing true freshman quarterback Jalen Hurts. Alabama's offensive has evolved under the leadership of Kiffin. The Tide still run the ball very well, but, now they are incorporating more spread packages to accentuate Jalen Hurts athleticism. It is working for the Tide who are averaging 41.2 points per game.
That being said, I like Clemson's match-up with the Tide. The Tigers defense has the size and athleticism on the defensive line to disrupt Alabama. LSU's defense gave Kiffin and Hurts all they could handle limiting them to just 10 points. LSU did its best to contain Hurts by consistently bringing pressure from the edge. Clemson has the horses on defense to disrupt the things that Alabama does well. The Tigers limited Louisville's high powered offense to 36 points, which is a feat considering they hung 60 on every team they had played coming into that game.
Offensively we saw last year what Deshaun Watson was able to do against this Alabama defense. The Tide are just as good, if not better this year. Tim Williams and Jonathan Allen are terrors on the defensive line. I trust that Deshaun Watson would be dialed in for this game, however, he has made a habit of forcing throws. Alabama's defense thrives off of turnovers. It will be important for Watson to be smart with the ball.
The Tigers does not need to put up 40 on Alabama, rather, they need to score one more point than the Tide. I like Clemson's match-up with Alabama from a personnel standpoint. Alabama's secondary is elite, but, so is Clemson's receiving core.
More from Rubbing the Rock
This article originally appeared on