College Football Hot Seat: 5 Coaches who must win in Week 12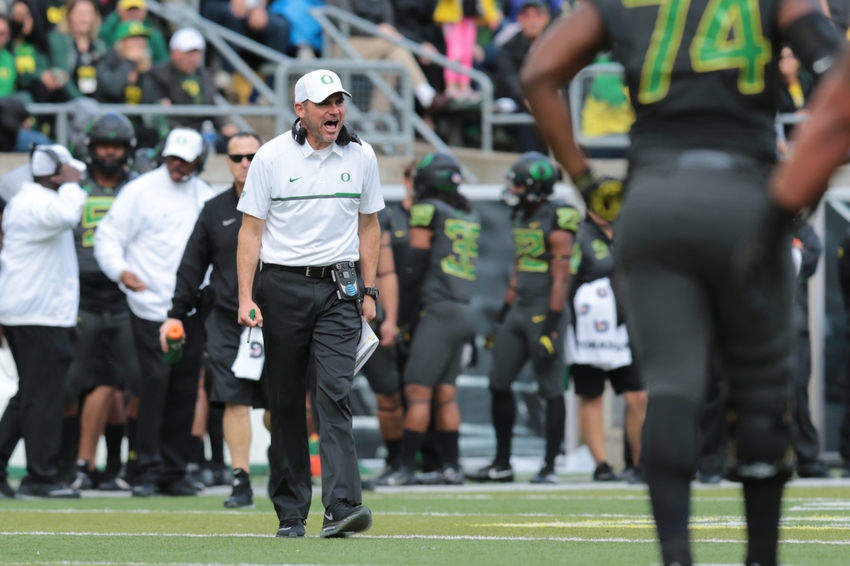 The College Football season is almost coming to an end. With just a few weeks left, check out the coaches who could use a win in Week 12.
As the 2016 College Football season comes to a close, some coaches have been spurned by this season's hot seat watch. While most have managed to survive their season, like Brian Kelly of Notre Dame or Charlie Strong of Texas, some coaches are still in need of a marquee win to keep their job.
While this week doesn't see many ranked opponents facing each other, it's close to that time again where team need that elusive sixth victory. Bowl Season is almost here, where teams need six wins in order to keep their season alive.
A bowl for some teams means breaking a drought, for others it means starting a new streak, and for some teams, it means saving their coaches job. With just a few games left, teams can still make that final push, or their coaches set could burn up, causing them to lose their job in the process.
5 David Beaty, Kansas
Kansas head coach David Beaty returns to the hot seat watch as his Jayhawks' continue to lose on the football field. The Jayhawks came close to victory last week, leading 24-22 entering the final quarter, but they still came up short. Their 31-24 loss showed that Coach Beaty may just be in over his head in Lawrence.
The Jayhawks continue to be winless in Big 12 Conference play. They have lost their lost 16 conference games dating back to November 8, 2014. At 1-9, they are better than their 2015 campaign where they went 0-12. But will that be enough without more victories this season?
Beaty and the Jayhawks face the Texas Longhorns this week. If they can keep things close with a chance for victory, now would be a good week to claim a victory.
4 Kliff Kingsbury, Texas Tech
Texas Tech Red Raiders head coach Kliff Kingsbury also returns to this week's hot seat watch. The Red Raiders are going backwards again after their 24-21 upset victory over the TCU Horned Frogs.
The Red Raiders have lost two games in a row and this week, they play the 2-8 Iowa State Cyclones. The Cyclones snapped a five-game losing streak last week, beating the Kansas Jayhawks 31-24. Texas Tech will need to play their best game, or risk missing a bowl game.
They qualified for a bowl last season, finishing 7-6. They lost the Texas Bowl 56-27 to the LSU Tigers. In Klingsbury's four seasons as head coach, he's qualified for two bowl games with a record of 1-1.
3 Rich Rodriguez, Arizona
Coach Rich Rodriguez was fifth last week and and this week, his climb up the hot seat continues. The Wildcats are 0-7 in Pac-12 play this season and have lost seven games in a row.
At 2-8, this is without question Rich Rod's worst season in his five-year tenure as Arizona's head coach. Last week, they lost 49-24 to the Colorado Buffaloes. The score was 28-10 at halftime. The issues go a bit further than the offensive side of the ball.
The Arizona defense has allowed 30 points or more in all seven games during their current losing streak. Their 38.3 points per game are the third-most allowed on defense in the conference. As the Wildcats are already set to miss their first bowl game since 2012, a win this against Oregon State would help things. Oregon State is another struggling team with a record of 2-8 but they are 1-8 in conference play.
2 Mark Helfrich, Oregon
Oregon head coach Mark Helfrich has seen better seasons. The Ducks are 3-7 overall and 1-6 in conference in Helfrich's fourth season as coach. They have won one game in their last eight tries.
They are on the verge of missing a bowl game for the first season since 2004. Their Week 11 loss to Stanford was ugly and things haven't gotten any better for the Ducks on defense. The final score was 52-27.
Despite ranking 25th in scoring offense, averaging 37.1 points per game, the defense ranks 127th in scoring defense, allowing 43.5 points per game. Not a good formula for success if you're the Oregon Ducks, who are used to being at the top of the Pac-12 every season. They have won four of the last seven Pac-12 titles. This season, they aren't even close after starting the season ranked in the AP Top 25.
This week, they can play spoiler and give 12th-ranked Utah their third loss of the season. A win gives Helfrich some much-needed breathing room as well. Utah did beat Oregon for the first time since 2003 last season so things could get worse in Eugene.
1 Steve Addazio, Boston College
Head coach Steve Addazio's time as Boston College head coach could be coming to an end without a victory this week. Good thing for his team: They play the Connecticut Huskies, who are 3-7 this season.
The Huskies are 1-1 against ACC opponents this season. They beat Virginia 13-10 and lost to Syracuse 31-24. They are formidable foes despite their record. The Golden Eagles could really use a victory to put their team in position to qualify for a bowl, and save Addazio's job as well.
The Golden Eagles qualified for bowls in their first two seasons under Addazio but since then, things have fallen apart. This season at 4-6, their win total is up from last year but the offensive woes are still apparent.
They rank last in yards per game on offense at 285.5 yards per contest and in first downs per game at 14.8. It's been a season to forget after their defense carried them through most of their games a season ago. Now, both sides could use some work.
A win improves their bowl chances with a road game against Wake Forest to close out the season. Look for Steve Addazio and company to get a victory this week.
This article originally appeared on