Coach Swinney confident that Gallman will play next week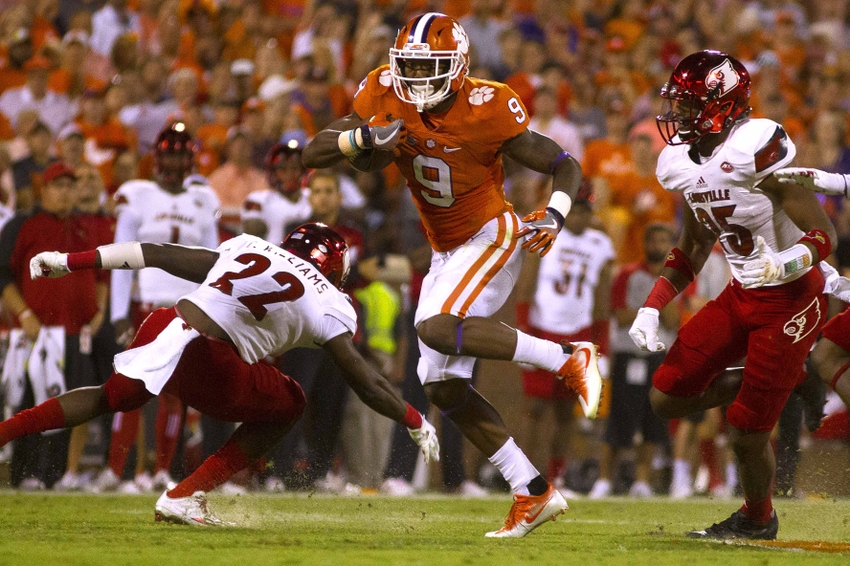 It looks like star Clemson RB Wayne Gallman will be back in time for the FSU game next Saturday. Great news for Clemson–not so great for Florida State.
Clemson Tigers' coach Dabo Swinney reported on Wednesday that he expects running back Wayne Gallman to play against Florida State next week.
After a brutal hit in the first few seconds of the NC State matchup, Gallman left the game with a concussion.
Swinney stated on the ACC coaches' teleconference that Gallman is "doing great." The running back has been on concussion protocol all this week and has been unable to attend practices.
"He's just a great football player," Swinney said. "He's our leader at that position, and we really like our other players but we don't have a lot of experience there. Here's a guy who's played in a lot of big games and has been our workhorse so it (was) definitely a loss for us." However in Gallman's absence backup running back C.J. Fuller  stepped up with 16 carries, and Adam Choice had five carries during last week's game.
To put his importance to the team in perspective, Gallman leads Clemson with 90 carries for 489 yards and five touchdowns. The Tigers have a bye week before the rivalry matchup against the Seminoles on October 29. Gallman needs to stay healthy if Clemson expects a shot at the title this year.
.
More from Rubbing the Rock
This article originally appeared on