Clowney: Saban's recruiting/system lead to signing with South Carolina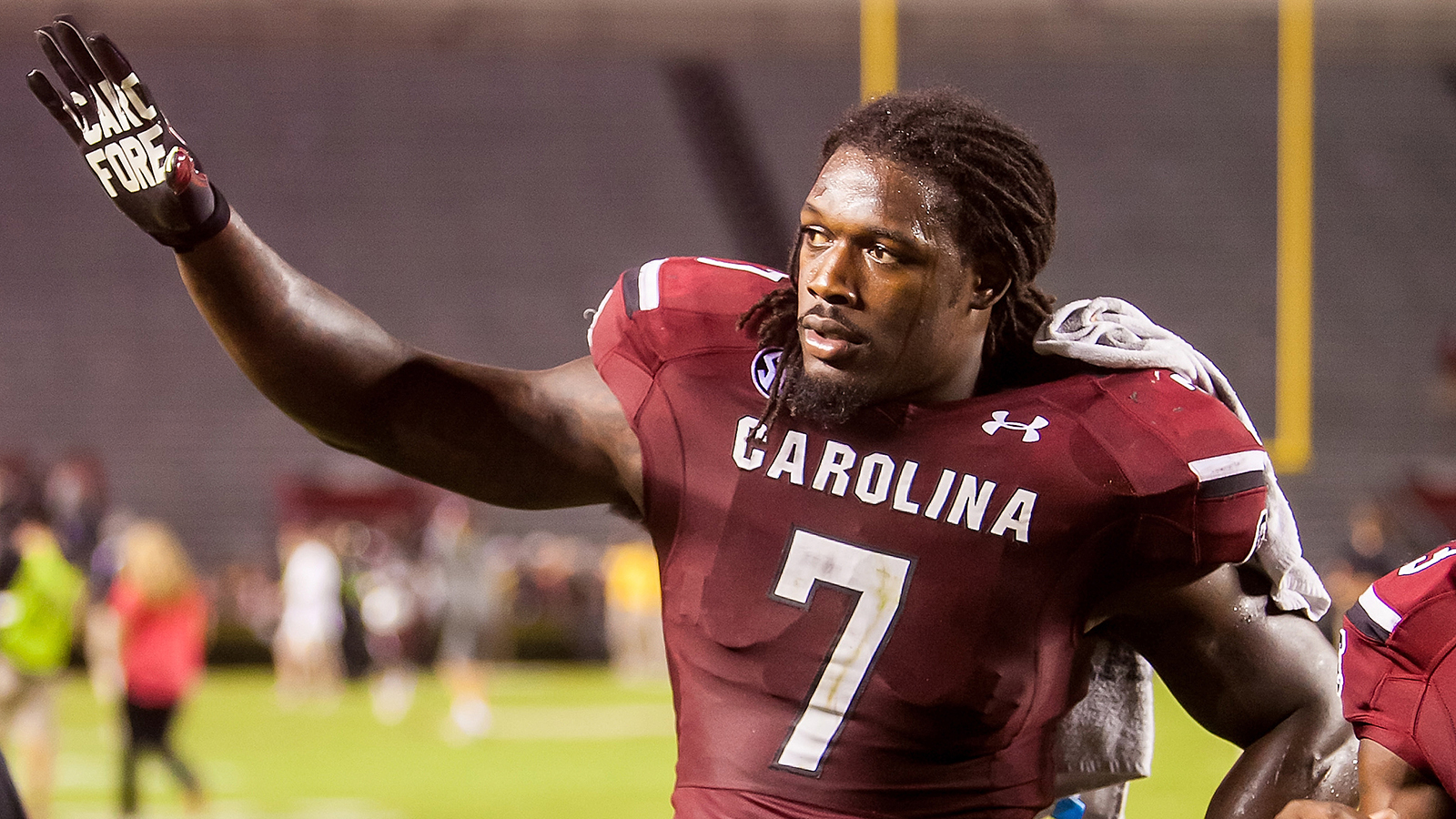 When Jadeveon Clowney was coming out of high school in Rock Hill, South Carolina in 2011, he was the consensus number one prospect in the nation and had every college coach vying for his services.
Ultimately Clowney narrowed his list to Alabama and South Carolina. While most recognize Nick Saban as possibly the greatest recruiter in the history of college football, Clowney found him boring, according to excerpts from "Saban: The Making of a Coach" obtained by The State.
When Saban came to Clowney's home to give his recruiting pitch, the first thing the massive defensive end noticed was the coach's small stature.
"I don't see no big deal like everybody else. They'd say, 'He's the king of all of football.' The guy ain't nothing but 5-5. He's a short guy. Everybody's going crazy on Nick Saban."
Ouch. Clowney didn't stop there, as he also found the Crimson Tide's coach to be quite the bore.
"He talked the whole time he was there. I was dozing off. He can talk. A lot. He talked for a whole straight hour."
Clowney also indicated he would have been more likely to sign with the Tide had the run his preferred 4-3 defensive alignment, as opposed to Saban's 3-4 scheme.
While Clowney's decision worked out for both parties, as the defensive end went on to become the number one overall pick in the 2014 NFL Draft following a 33-6 record at Carolina and Alabama went 36-4 in that same span, it's scary to think how dominant Clowney and the Tide would have been together.
(h/t The State)