Clemson zips by a young South Carolina squad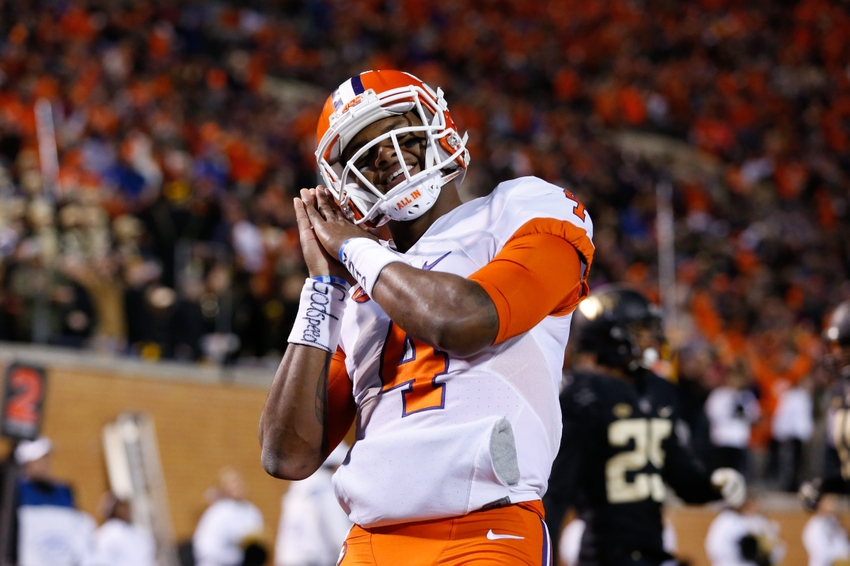 Clemson came out with its hair on fire in this one. The Tigers got out to a quick 21-0 lead on a very young South Carolina team. Gamecocks corner back, Jamarcus King had no answer for Mike Williams, who had three receiving touchdowns in the first half alone. Clemson went into halftime with a firm 35-0 lead.
The Tigers played their 2nd string players for most of the second half, however, there was little drop off in intensity and execution. Back-up quarterback, Nick Schuessler did a good job of playing within himself. The offense is not as dynamic with Schuessler in the backfield, yet, the Tigers were still able to move the ball down the field and put up points winning 56-7.
This years victory makes three in a row for Dabo Swinney and Clemson. Now, the Tigers must turn their focus to Virginia Tech, whom Clemson will face in next week's ACC Championship game.
Game notes:
More from Rubbing the Rock
This team is much different from the one that lost to Pitt, the energy level that they came out with tonight was scary.
Clemson's defense has had enough of the shovel pass. USCjr tried one and Dexter Lawrence ate it up.
The Tigers offensive and defensive lines were very physical in this one.
Artavis Scott resembled his freshman self in this one. He was extremely explosive against the Gamecocks
Jadar Johnson and Carlos Watkins are continuing the tradition of strong senior play for Clemson
Tavien Feaster and C.J. Fuller looked good running the football tonight.
Deshaun Watson looks like the guy that shredded Alabama's defense.
Brent Venables has seemed to fix Clemson's issues in the secondary. No busts in coverage in this one.
South Carolina has a good young nucleus of players in Jake Bentley, T.J. Hammond, Rico Dowdle, and Deebo Samuel.
This article originally appeared on