Clemson underclassmen to join NFL draft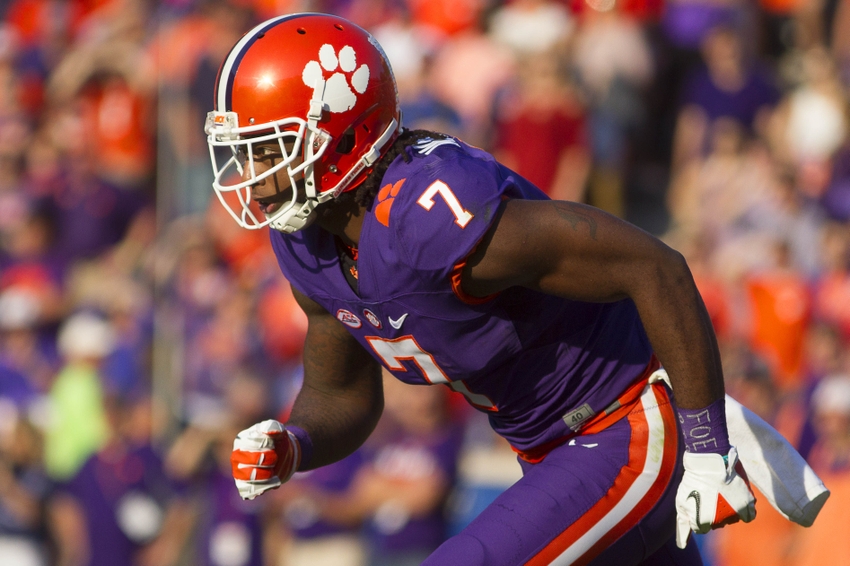 Clemson's offense takes a bit of a beating after 2016, with 4 key players joining the draft this year. Deshaun Watson, Wayne Gallman, Mike Williams and Artavis Scott are all gone after this season.
The Clemson offense has a great deal of talent, as their current number 2 ranking can attest. While their recruiting game has landed some phenomenal recruits, the offensive line may struggle a bit in 2017, as four key players have declared their intentions to join the NFL draft.
Clemson coach Dabo Swinney stated on Tuesday that QB Deshaun Watson, back Wayne Gallman and WRs Mike Williams and Artavis Scott, all juniors, are heading to the NFL. The four players will graduate in December and told Coach Dabo Swinney that this season will be their last with the Tigers.
They will be honored at Senior Day on Saturday before the Tigers take on Pitt. A victory over Pitt guarantees Clemson's berth in the ACC Atlantic Division title game.
Heisman Trophy candidate Watson should be a first-round QB pick in next year's NFL draft. Last year, Watson was the first player in the FBS to throw for more than 4,000 yards and rush for over 1,000. Mike Willliams should also be snapped up quickly. Gallman and Scott are more wild cards, but their depth should ensure them a spot in later rounds.
Regardless, Clemson needs to land a stellar recruiting class-these players will not be easy to replace.
More from Rubbing the Rock
This article originally appeared on