What's wrong with the Clemson O?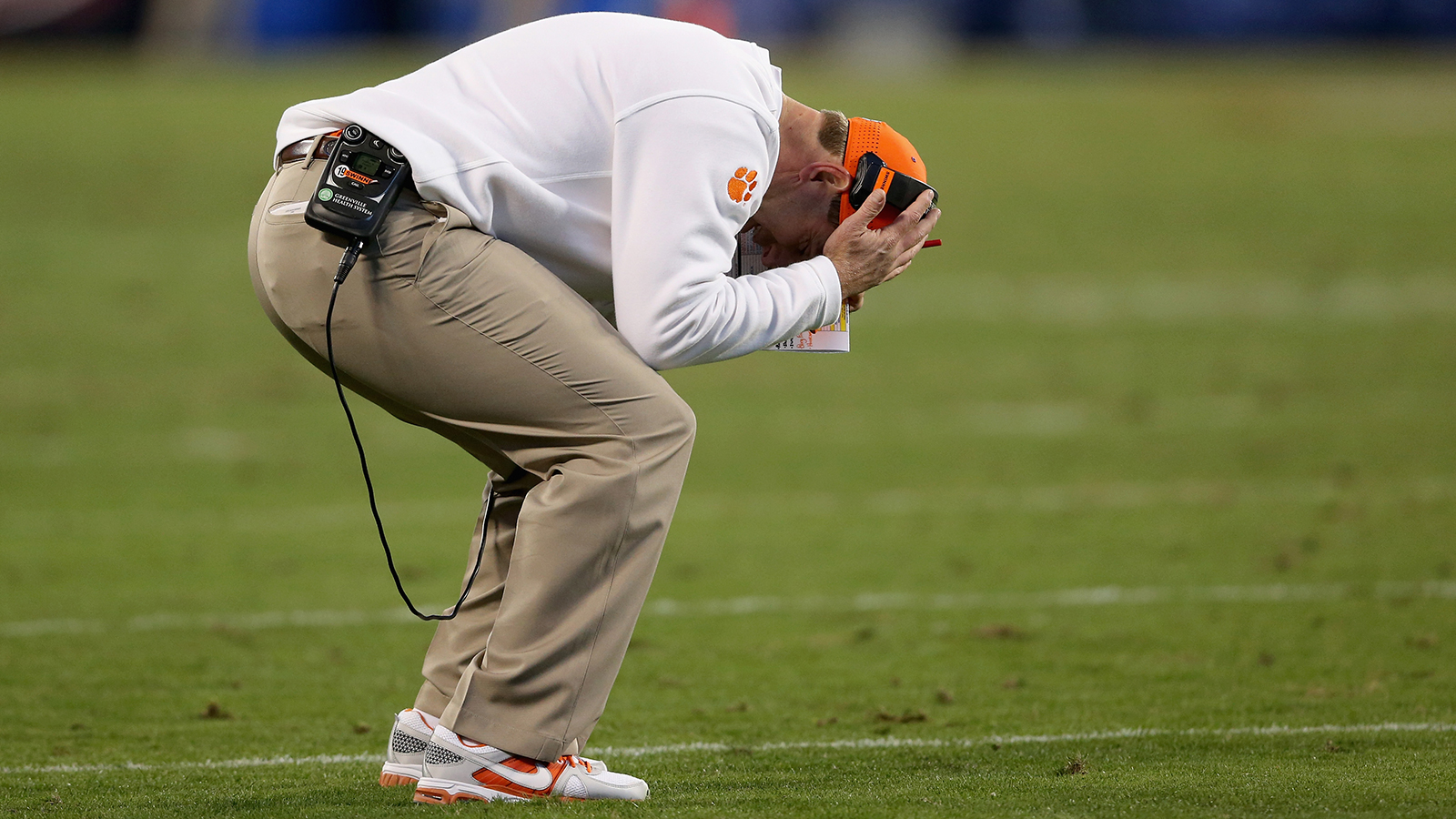 Clemson was supposed to have the nation's most dynamic offense in all of college football this season. Not only did the Tigers return Heisman finalist Deshaun Watson at QB, tackle-breaking tailback Wayne Gallman and a deep receiving corps that was getting back All-American wide receiver Mike Williams — who missed almost all of 2015 — but they also have a more seasoned O-line. Yet, through two games — both wins — the Tigers rank No. 102 in the nation in yards per play (4.99) and that's almost a yard and half below where they were in 2015.
Worse still, Clemson is converting on just 37.8 percent of their third downs attempts and has scored TDs on three of its eight red-zone opportunities. Last year, the Tigers were over 47 percent (No. 13 in the country) and had a 60 percent TD efficiency in the Red Zone.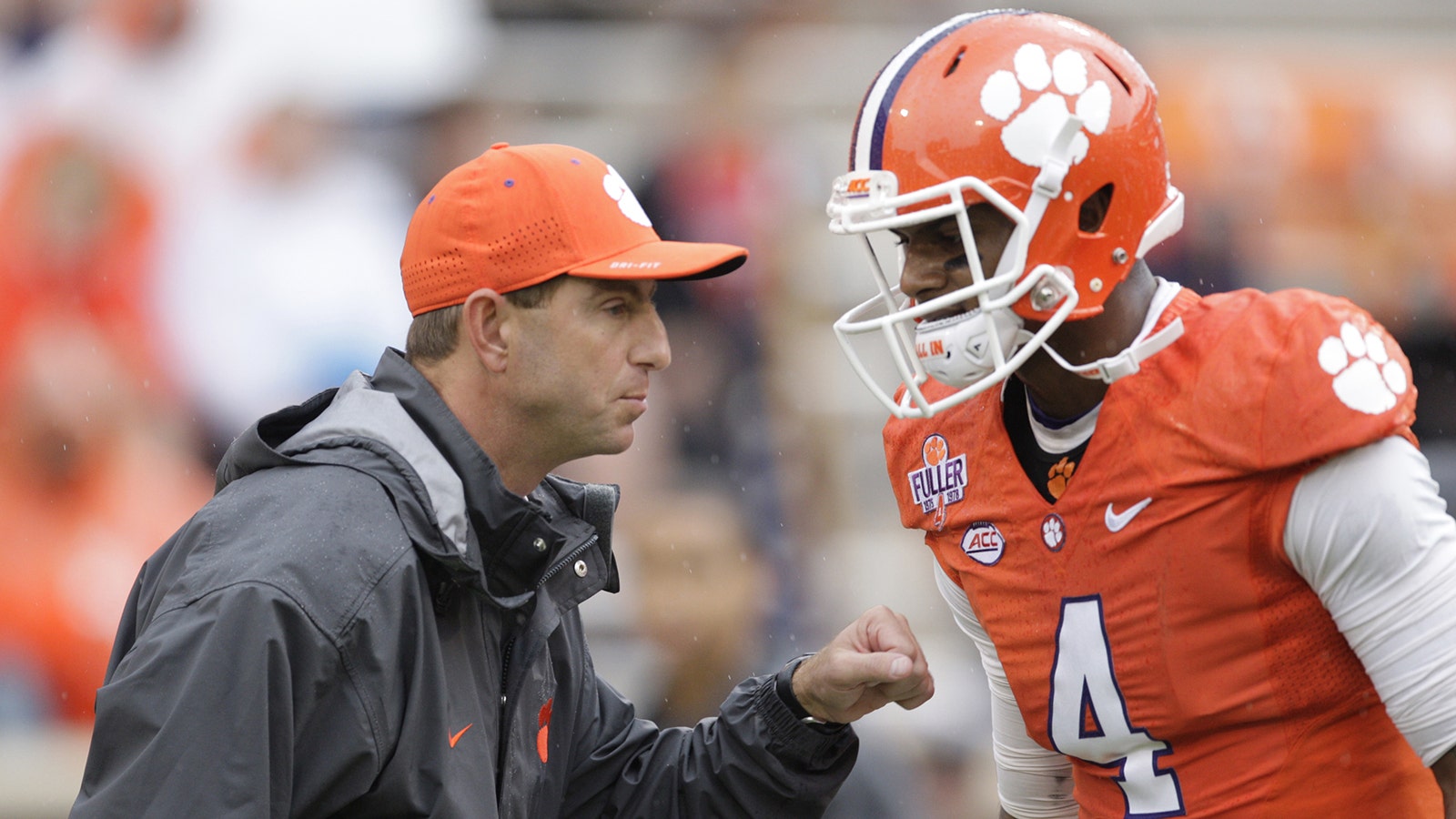 So what is wrong with the Tigers?
The analytics site Pro Football Focus pointed to the focus of the Tigers passing game as a reason: "Last season, wide receiver screens and jet screens consisted of 24 percent of Clemson's passing attempts, down to 15 percent this season. They've been almost directly replaced by "go" routes, including their back shoulder variation, as the route has made up 24 percent of Watson's attempts this season, up from 16 percent last year." Clemson has gone from averaging 11.7 yards per attempt on Go routes to just 7.2 this year.
Clemson coach Dabo Swinney, though had a much simpler explanation.
"We can't catch the ball," Swinney said Wednesday. "It's just really is that simple. Everybody wants some kind of conspiracy theory. The bottom line is we can't catch the ball. We had eight drops on Saturday for 172 yards. We went back and looked at it. We didn't eight drops (total) until the fifth game of the year last year. We had four drops in a hurricane against Notre Dame (last year). And we had eight in one game. We have dropped 12 passes in two games. That is a problem. We've dropped touchdowns. We've dropped easy plays. You can't ever really get into a rhythm, and we will because we're too talented. We're in a funk right now. We're working through that right now. We're practicing hard. It's a lack of focus and concentration. We'll get that corrected. At the end of the day, we've gotta execute the plays that are there.
"I know everybody wants to look for some underlying theme. I've coached wideouts my whole life. When you drop eight for 170-some years, I'm sorry but that affects e-v-e-r-y-thing involved. It affects the defense. It affects field position. It affects third down. It affects the (team's) psyche and the energy. It affects your quarterback It affects the left guard. It's really as simple as that. When we start pitching and catching a lot better all the rest of it will come together."