Clemson players star in ESPN's top players list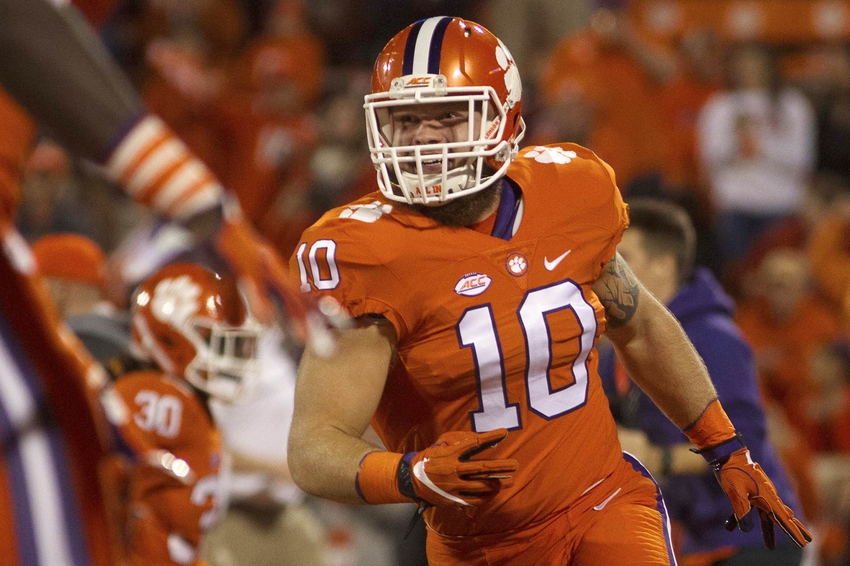 The Clemson Tigers football program continue to rack up honors after another record-breaking season.
ESPN released their list of the Top 50 college players last week, and Clemson took a coveted 5 spots. The list, compiled by a team of sports writers and experts, graded players from across the country on a scale of 1 to 10, with 10 being the best performance possible.
Clemson took 5 of the top spots, with Deshaun Watson leading the pack at No. 11. Here is the complete rundown with analysis.
11. Deshaun Watson, QB, Rank: 9.35  As I have pointed out before, Watson had a monster November. No QB in the country performed better in the last month. Watson completed 75 percent of his passes with 15 total touchdowns and 1,411 total yards.
24. Christian Wilkins, DE, Rank: 8.7 Wilkins is a dual threat, working well inside and out on the line. He had 12 tackles for loss, and broke up seven passes. He also  played on offense and special teams, scoring a TD and blocking a crucial field goal in the Tigers overtime win against NC State.  He is a blt of a jack-of-all-trades for the Tigers, but he masters them all.
30. Mike Williams, WR, Rank:  8.4 Williams has been a solid performer for Clemson all season long. His stats are stellar-he has racked up 79 catches, 1,114 yards and 10 touchdowns. His 27 targets in the red zone this season are tops in the nation, and he has caught nine of them for TDs.
46. Ben Boulware, Linebacker, Rank: 7.6 Boulware also made it to the All-ACC list this year. Venables describes him as the heart and soul of the defensive line. The senior leads the team with 103 tackles, including nine for loss and four sacks.
50. Carlos Watkins, DE, Rank: 7.4 Considering how young Watkins is, his stats are pretty amazing, which means that he will only get better. The 305-pound tackle leads the Tigers with  7.5 sacks, 60 tackles, and 12 quarterback hurries.
Congratulations to all of the Tiger players that were nominated.
More from Rubbing the Rock
This article originally appeared on