Clemson reaffirmed its place as a CFB blueblood (and they're not going anywhere)
Ohio State is a college football blueblood — under Urban Meyer, it doesn't seem to matter how much talent they lose to the NFL Draft every year, the Buckeyes are going to contend for the National Championship.
Saturday, in a College Football Playoff semifinal, Clemson laid waste to the Buckeyes, 31-0.
And next Monday, Clemson will try to knock off the bluest of college football bluebloods, Alabama, in the National Championship Game.
And if Dabo Swinney's Tigers play like they did on Saturday, they might just beat the Tide in the rematch of last year's five-point title-game loss.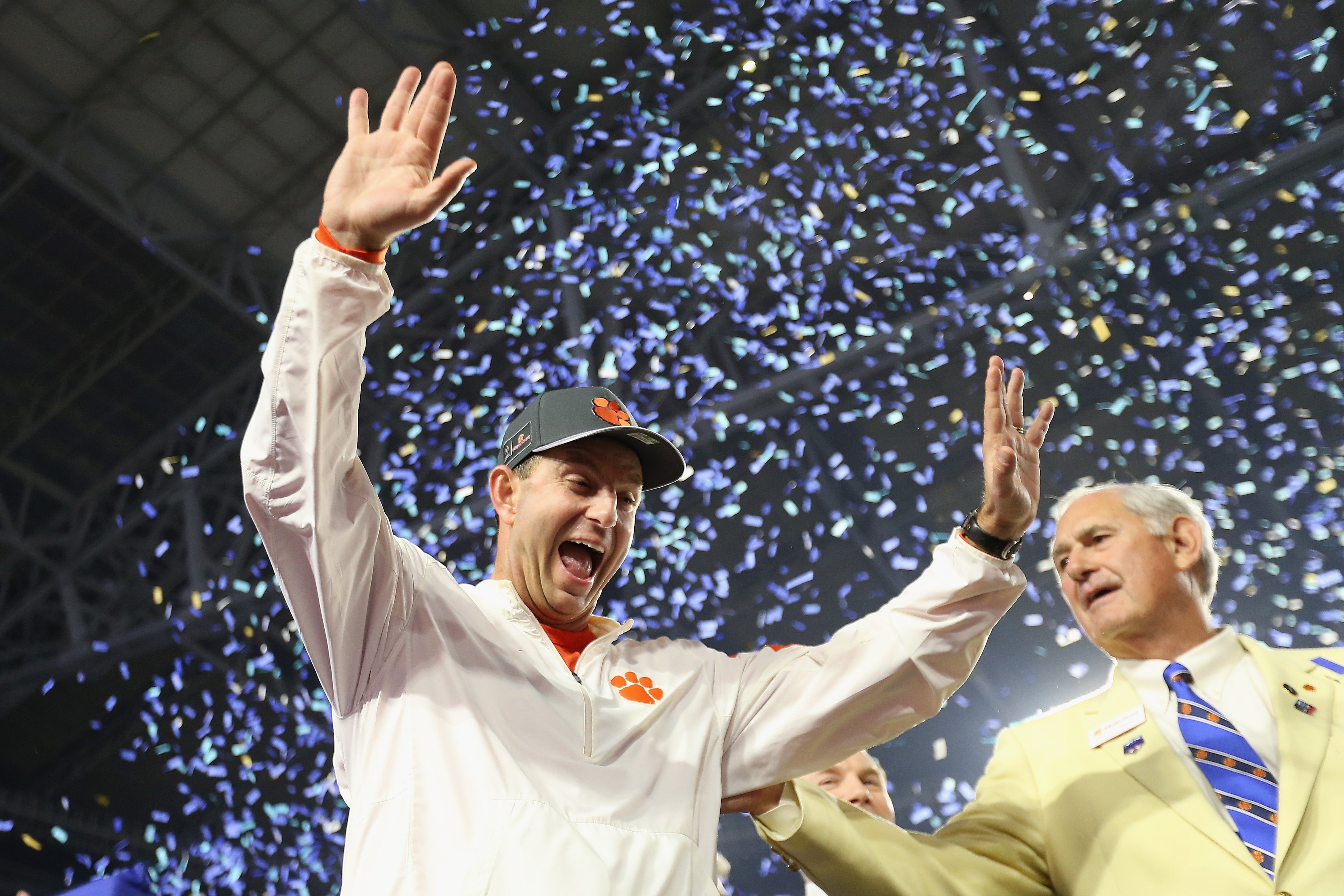 Winning a National Championship is a surefire way to establish a program as a blueblood in college football, but make no mistake, the Tigers are already there, and even a loss to Alabama in Tampa cannot change that.
Clemson is not a flash in the pan program that landed a generational quarterback and has ridden him to new heights — this is a program that was built from the bottom up and has all the depth and infrastructure necessary to contend for titles year in, year out.
Saturday's domination of Ohio State could not have made that clearer.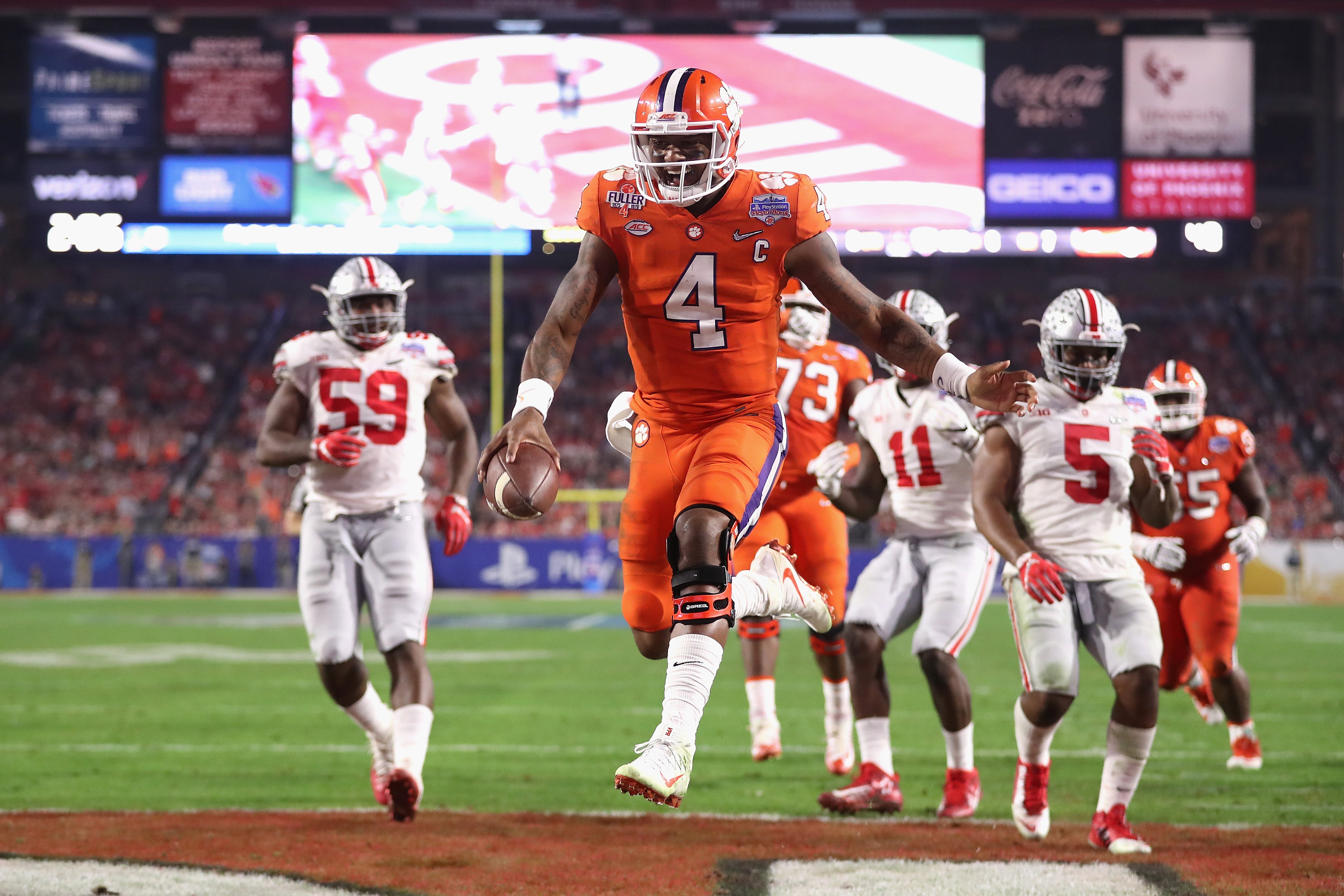 This Clemson offense, led by Deshaun Watson, gets plenty of attention, and for good reason — it's an exceptional unit — but the Clemson defense turned in its best performance of the year against an excellent team at the perfect time.
You might not have heard on the broadcast, but an Urban Meyer team has never been shutout.
Until Saturday.
This Clemson defense replaced nine starters from last year's title team, and while the regular season was a bit of an adventure, in the biggest moment, it looked truly exceptional.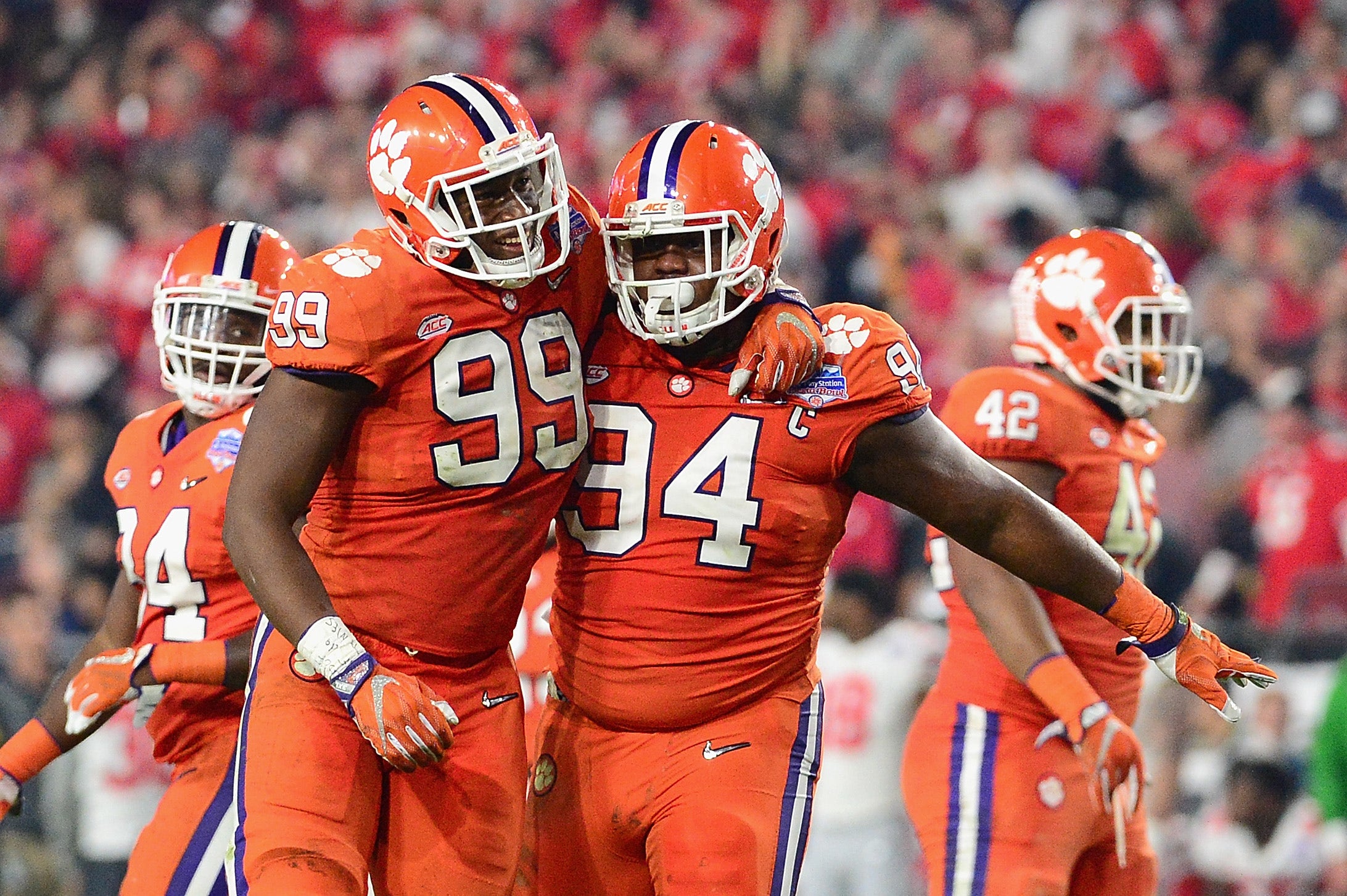 That's because of players like redshirt freshman defensive end Clelin Ferrell, who had three tackles for loss Saturday. Ferrell is a four-star recruit out of Virginia, and he was hardly the crown jewel of the Tigers' 2015 recruiting class.
There's a direct correlation between blue-chip recruiters and blueblood programs. And when you add in elite-level coaching, which Clemson most certainly has in Swinney and defensive coordinator Brent Venables, and you have a formula for perennial success.
That's exactly what Clemson has.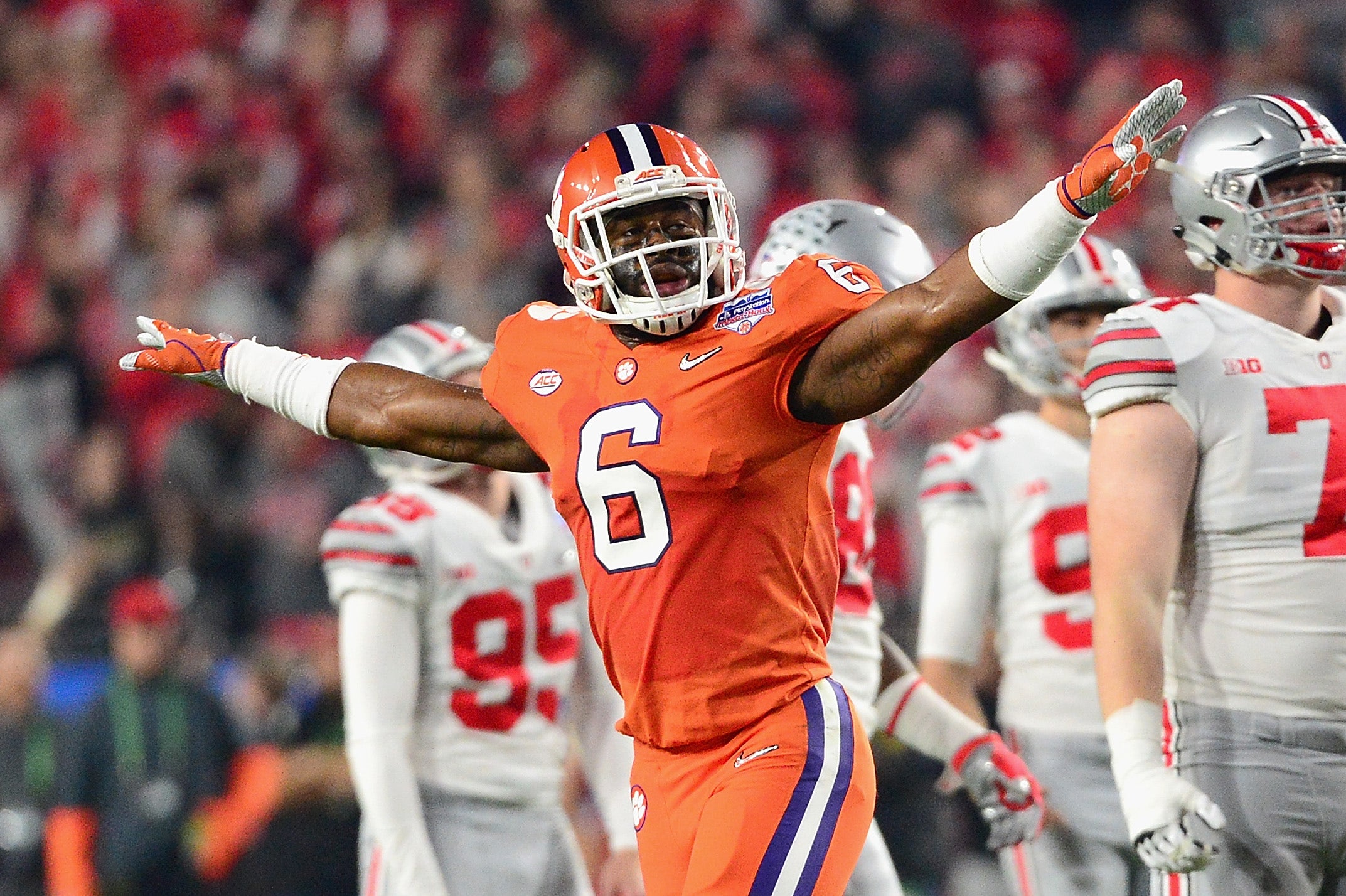 You might not have noticed, but since Swinney started attacking the once underrecruited area of Southwest Flordia (Ft. Myers, Naples, Port Charlotte), opened a pipeline, and started landing five-stars, opening the recruiting floodgates, the Tigers have been staples of the prospect leaderboards.
And after six years of elite recruiting classes, the Tigers' roster is chalk-full of great players. They might not have the same amount of talent as Alabama, but they're not far off — they're big and fast and tough across the board.
Oh, and in the Tigers' 2017 class, they have a five-star quarterback and a five-star wide receiver committed.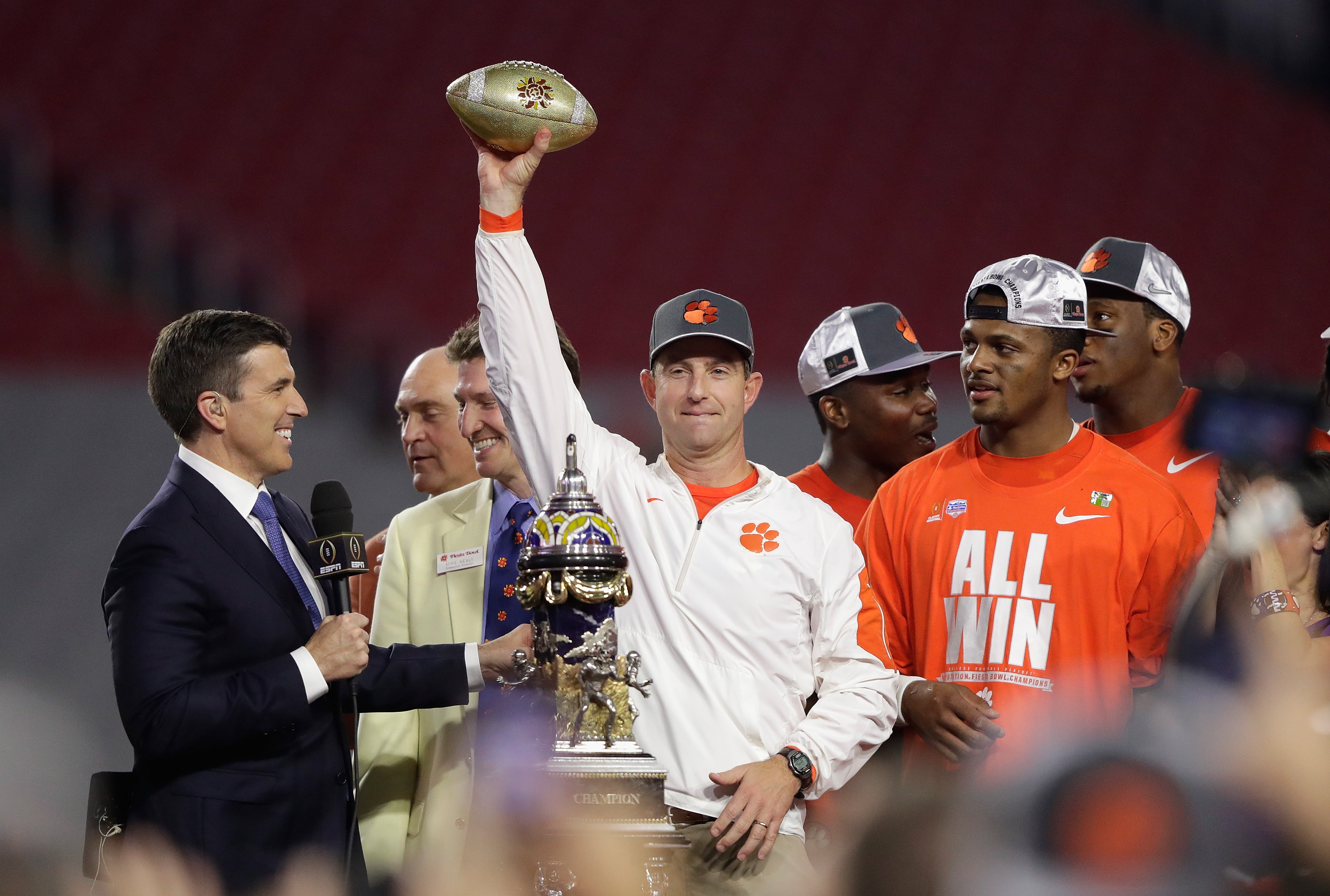 Clemson has an excellent chance to beat Alabama next Monday — especially if the Tigers can maintain their Fiesta Bowl form — but even if they fail to knock off the Tide in the title game rematch, their status as a college football blueblood will not be jeopardized — it's not a play-in game.
No matter how large you think the class of college football's elite is, Clemson is a part of it. And if the back-to-back berths in the playoff and the title game didn't convince you, just re-watch the tape of the Fiesta Bowl win over Ohio State.