Clemson loses a heart breaker to Pitt: Initial thoughts and reactions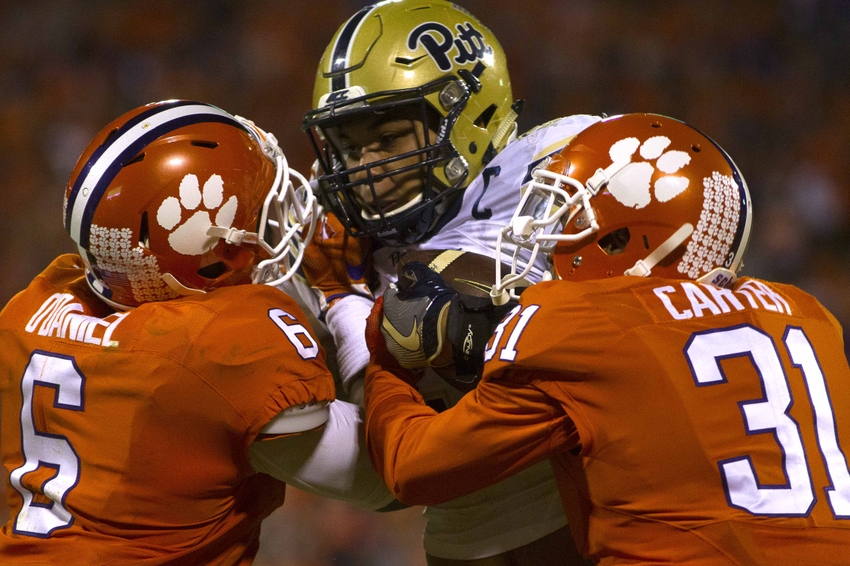 Pittsburgh punched Clemson in the mouth right out of the gate. The Panthers drove 75 yards in 5 plays to go up 7-0 on Clemson. On the ensuing drive Clemson got the ball into the red-zone, but was unable to punch it in following a Deshaun Watson interception. The first half was full of highs and lows such as Deshaun Watson's pair of interceptions, or, Clemson's blocked field goal before halftime. Regardless of the mistakes Clemson still clung to a one point lead going into halftime.
The biggest play of the game, quite literally, was the shovel pass. Pitt gashed Clemson all night with their shovel play. Luckily for the Tigers they had a guy by the name of Deshuan Watson who continued to drive down the field and put the ball in the end-zone.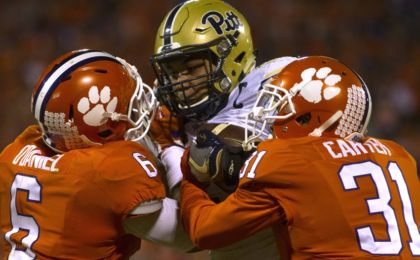 Hats off to James Conner he was dominant against the Tigers, rushing for 132 yards and 1 touchdown on 20 carries. Clemson's defense had no answer for him or the Panthers offense. Turnovers finally reared their ugly head for Clemson in this one. Though the Tigers lost they still have an opportunity to finish the season with 10 wins and have an outside shot at the College Football Playoff. On to next week
Impressions:
Pittsburgh played with a sense of urgency that Clemson was lacking early on.
Pittsburgh used a lot of window dressing early on to confuse Clemson. The Panthers offense


More from Rubbing the Rock

used plenty of shifts and motions.

Pitt was not afraid to test Clemson deep and it payed off. Bouleware got left out to dry in coverage a couple times.
The most physical game Clemson has played in all year.
Deshaun Watson was hesitant to run.
Brent Venables looked confused, safe to say Pitt's offensive coordinator was prepared for this one.
The officiating was questionable at best.
I am seriously worried about Clemson's ability to run the football against top-flight defenses.
This article originally appeared on