Clemson linebacker fires shot at OU's Perine and his bulging biceps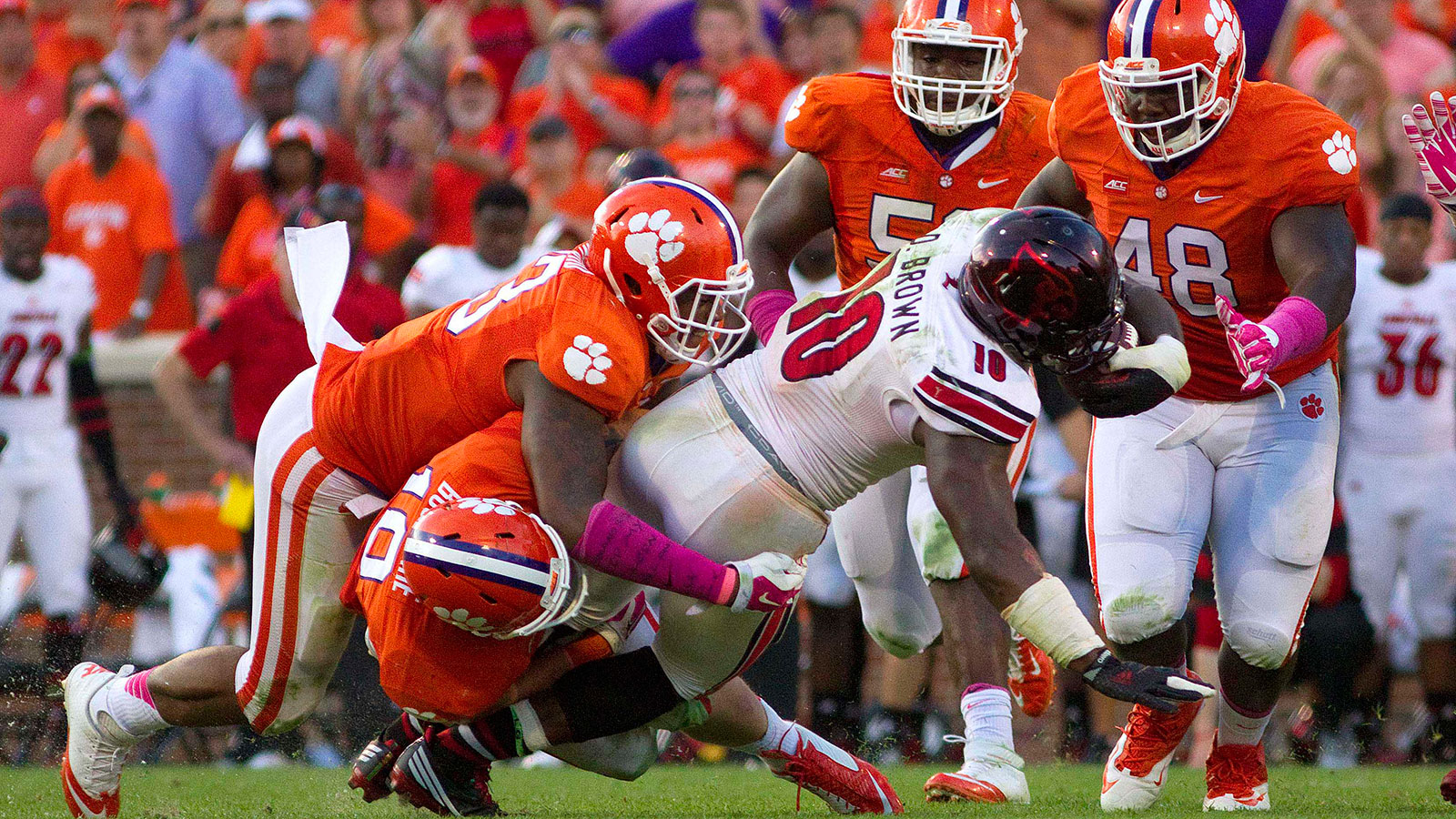 Too bad Oklahoma and Clemson won't face each other in 2015, unless we get lucky with a bowl rematch, or perhaps even an unexpected showdown in the College Football Playoff.
Because Clemson linebacker Ben Boulware just spiced things up with a Twitter jab directed at Oklahoma running back and NCAA single-game rushing record-holder Samaje Perine.
It started with the Oklahoma athletics department posting on its Twitter account a picture of Perine showing off his massively sized biceps.
This is an unaltered photo of @samajp32's biceps. #94days pic.twitter.com/OTqxGCRc5z

— Oklahoma Football (@OU_Football) June 3, 2015
ESPN saw the tweet and decided to put it out on its Twitter account, giving a whole new audience a glimpse of Perine's mountain-sized muscles. That audience included an unimpressed Boulware, who responded with his take on Twitter:
Ask him about our defense lol… https://t.co/Ebm4kcoIJq

— Ben Boulware (@benboulware7) June 4, 2015
Ouch.
Clemson demolished Oklahoma in the Russell Athletic Bowl, 40-6, and the Tigers' defense did a number on the one-dimensional Sooners, even if they didn't exactly shut down Perine from a statistical standpoint.
As a true freshman, Perine rushed for 1,713 yards and 21 touchdowns, including a record 427 yards against Kansas.
Against Clemson, Perine still managed 134 yards on 23 carries, a respectable 5.8 yards per carry, despite being the focal point of the the Tigers' defense. However, Clemson did keep Perine out of the end zone, while the Sooners' defense couldn't contain Clemson's attack.
So maybe Boulware's retort would have had a bit more impact had he and his mates stuffed Perine.
At any rate, the only way this score gets rightfully settled is on the field. And as of now, that's just not going to happen.
Here's hoping it does.
(h/t Twitter)
Photo Credit: Joshua S. Kelly-USA TODAY Sports