Clemson lands another 4-star recruit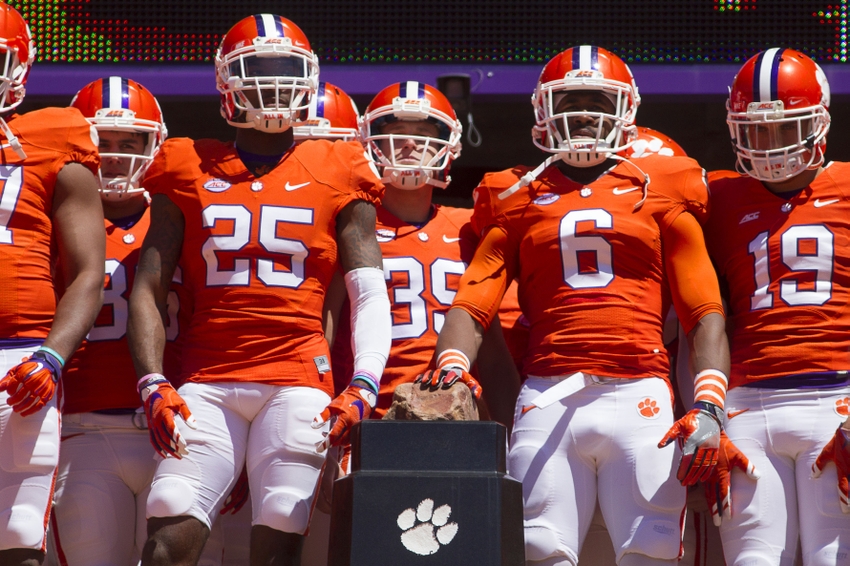 The Clemson Tigers just got a verbal commit from receiver Tee Higgins. This marks yet another 4-star recruit for the program.
The addition of Higgins bolsters the Tigers' already impressive 13 commits., Of those thirteen players, nine are ESPN 300 recruits.The Tigers should have one of the top classes in the country.
A native of Oak Ridge, Tennessee, receiver Tee Higgins showed impressive statistics on Friday; he caught eight passes for 143 yards and two touchdowns in a 28-24 loss. Higgins gets over 100 yards almost every week. These type of statistics bode well for his future at Clemson.
Higgins is an acrobatic receiver who has moves and speed. At 6'4″ and 176 he will need to bulk up to play at the college level, but that is the easy part. He makes plays over the middle and works well all over the field.
Higgins was being actively recruited by Tennessee, Georgia, Florida State, LSU, and many others.
With his body control and size, Higgins has drawn some comparisons to legendary NFL receiver A.J. Green. With Williams going to the NFL, Clemson needed a dynamo at wide receiver. This recruit should fill that gap nicely. If Clemson's recruiting efforts continue at this level, expect another national title hunt from the Tigers in 2017.
More from Rubbing the Rock
This article originally appeared on