Clemson Football vs SC State: What we Learned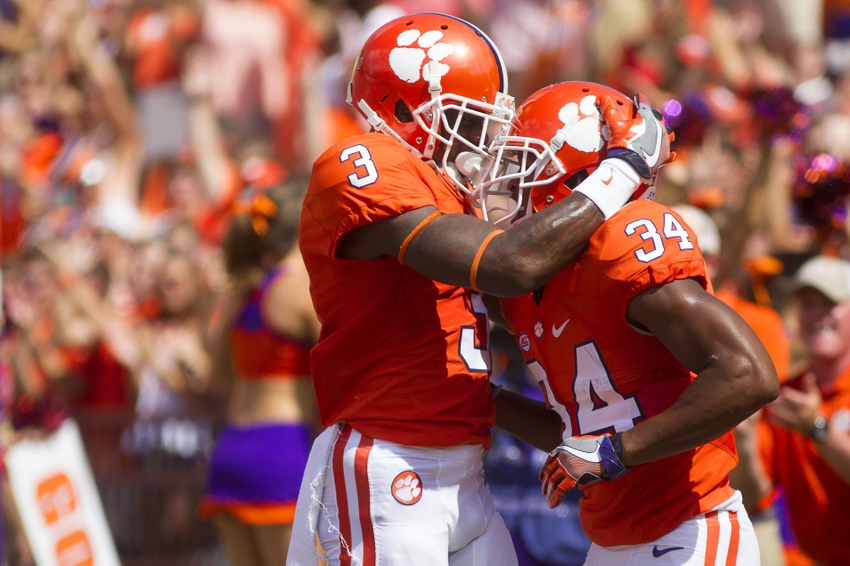 There is only so much you can learn when Clemson football plays an FCS opponent, but this game had several telling signs that are positive for the team.
Truth be told, you have to take everything you glean from a Clemson football win over a team like SC State with a grain of salt.
The Bulldogs are not necessarily the most formidable opponent for the Tigers and Clemson out-talents their starters with their two-deep.
However, in this particular case, I do believe that there are several things we can take away from this game as positives for Clemson football heading into conference play.
Ray Ray McCloud is vastly underrated.
I don't know anyone that said Ray Ray McCloud would be the leading receiver for Clemson football in 2016, but he is certainly vying for it thus far.
I know that when we get into conference play, Mike Williams or Artavis Scott will likely end up the leader in those categories, but you have to respect Ray Ray.
McCloud has vastly improved from last season.
His hands are as sure as anyone else's on the team and his route-running ability has improved as well. The game has definitely slowed down for him and you can tell he is more comfortable now than ever.
More from Rubbing the Rock
Deshaun was Deshaun again.
I know it's SC State and you can't read too much into it, but Deshaun Watson played like himself on Saturday.
He was jumping around, laughing, and having a great time with his teammates. That bodes well for Clemson football as the season progresses and just the change in his demeanor was a breath of fresh air.
Tavien Feaster may be the best option at second string running back.
I know that Feaster will still not be mentioned on the depth chart against Georgia Tech.
I also understand that he will not get carries or playing time ahead of Adam Choice, C.J. Fuller, or Tyshon Dye, but think about this: He is Clemson's second leading rusher.
Yes, after just one game, Feaster is second on the team in rushing yards behind just Wayne Gallman.
When he is on the field, he just presents a whole different dynamic.
The defense finally got a pass-rush.
I was encouraged to see the defense with a dominant pass-rush on Saturday. I know it was against an inferior SC State offensive line, but they did a great job.
They rushed the passer, made him feel uncomfortable, and made him hurry.
That confidence is going to be huge going forward and it will only help to get Austin Bryant back in the mix in the coming weeks.
What did you think of the game, Clemson football fans? I know you can't read too much into a match-up like this, but what did you learn? Comment below!
This article originally appeared on