Clemson Football vs Louisville: Tiger Tidbits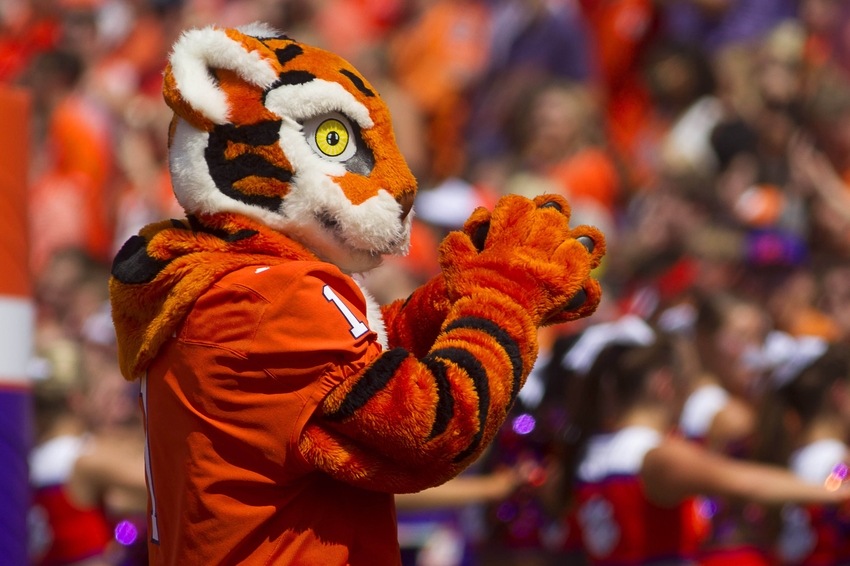 Clemson football will host the number-three ranked Louisville Cardinals on Saturday. Here are some Tiger Tidbits heading into the matchup.
Want some interesting knowledge heading into the Clemson football game?
You've come to the right place.
Clemson's SID Tim Bourrett releases some intriguing stats heading into Clemson football's matchup each week.
Here are some Tiger Tidbits for the Louisville game, courtesy of ClemsonTigers.com:
• Clemson hosts No. 3 Louisville in a top-five matchup, just the second such contest in the history of Memorial Stadium, the Tigers' home since 1942.
• The Tiger program is hosting ESPN College GameDay on Saturday, the fourth such appearance by the popular television show since the start of the 2013 season. Only Alabama has made more appearances (5) in that time frame.
• Clemson is coming off its first win in Atlanta over Georgia Tech since the 2003 season. The Tigers beat the Yellow Jackets 26-7 last Thursday, and did so by limiting Tech's high-powered option offense to a record-low 124 yards.
• Jordan Leggett matched the Clemson tight end record with his 12th touchdown reception last time out. With one more, he will move ahead of John Mcmakin, Dwayne Allen and Brandon Ford in the record books.
Interestingly enough, Jordan Leggett is just one more receiving touchdown away from being the leader in tight end history for Clemson football.
I believe he will have a chance to break that record Saturday night and put his name in Clemson football history forever.
Clemson is becoming a home-away-from-home for College GameDay. It's almost becoming a tradition that the ESPN show visits Death Valley at least once a season.
As a matter of fact, according to ClemsonTigers.com, only Alabama has made more appearances since 2013.
We will have more information, analysis, opinions, and predictions as Saturday gets closer. Just make sure you check back here on Rubbing the Rock.
More from Rubbing the Rock
This article originally appeared on