Clemson football recruiting: Week 8 impact tracker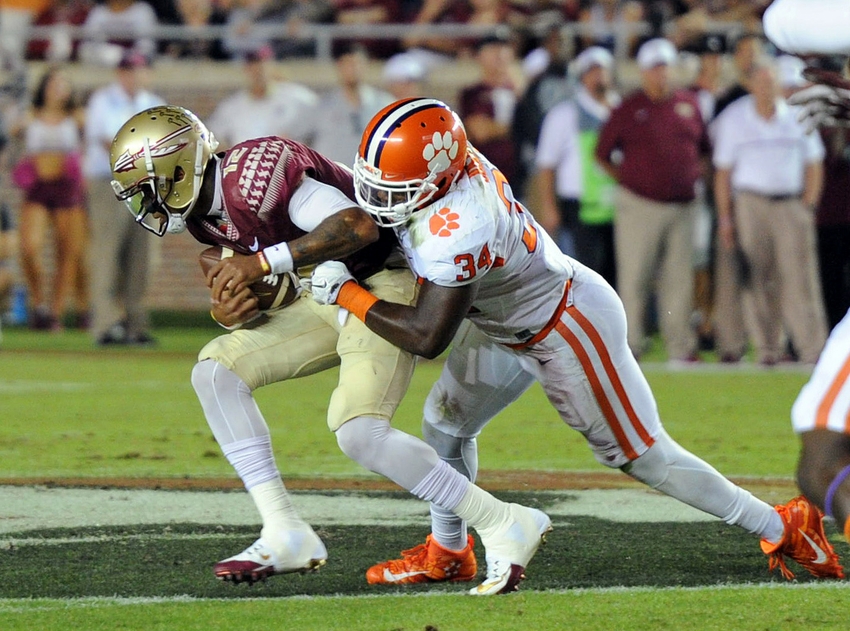 Dabo Swinney finally exercised his demons in Doak Campbell stadium. The Tigers pulled out a gutty win against Florida State this weekend. Clemson football recruiting will surely gain momentum from this big victory.
Dabo: You can't say enough about the heart & toughness of our guys; they just continue to find ways to win. #ALLIN

— Clemson Football (@ClemsonFB) October 30, 2016

This Tigers team is resilient. Kudos to Dabo Swinney for building a winning culture at Clemson. Dabo does not get enough credit for the job he has done at Clemson.
While I love him as a coach, he is an even greater person. Dabo's personality is no doubt the selling point to many recruits. Recruiting comes down to relationships and good people build good relationships. So long as Dabo is head coach Clemson football recruiting will continue to improve.
Swinney and the rest of his staff have done a wonderful job of building this Clemson squad. Each recruiting class plays a pivotal part in the Tigers success, from the seniors down to the freshman. Lets take a look at each recruiting classes impact on Clemson's win over Florida State.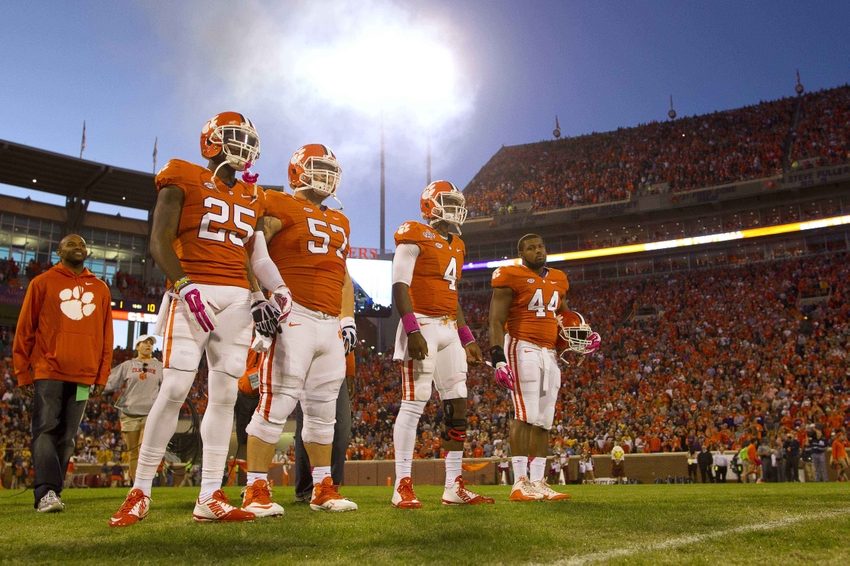 2016 and 2012 recruiting classes
This was a quiet week for the 2016 and 2012 recruiting classes. In fairness there are only three players left from the 2012 recruiting class, Carlos Watkins, Jay Guillermo, and Andy Teasdall. Also, with the talent that this Tigers squad already has it is difficult for many freshman to get on the field.
We'll start with the 2012 recruiting class
Jay Guillermo (C) anchored the Tigers offensive line, allowing Clemson to rush for 133 yards and 2 touchdowns.
Carlos Watkins- Watkins had a quiet day, registering just 1 tackle.
Andy Teasdall- Andy punted the ball four times for an average of 38.0 yards. His longest punt on the day sailed 44 yards.
Now to the 2016 recruiting class
Dexter Lawrence recorded 1 tackle, 0.5 sacks, and 0.5 tackles for loss in the Tigers win.
Tre Lamar also got in on the action registering 1 tackle against the Seminoles.
The 2016 recruiting class may not be making a huge impact just yet, but in time I know they are going to be a special group. Especially on defense.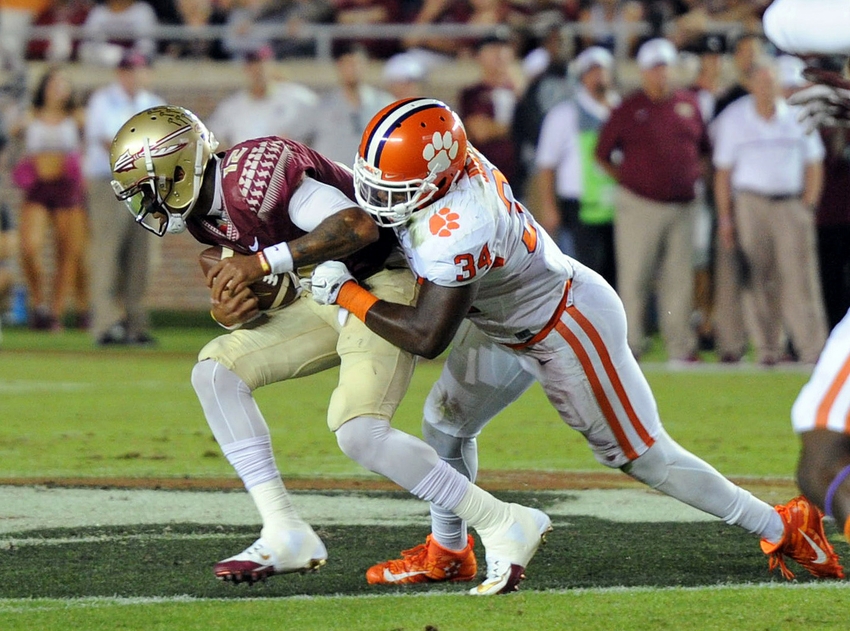 2014 recruiting class
We all know how talented the 2014 recruiting class is lead by Deshuan Watson. However, I cant just declare them the most important class to each game simply because of Watson. There were other recruiting classes that had a bigger impact on the game top to bottom.
Deshuan Watson was poised when it mattered against the Noles. Deshuan hasn't taken care of the ball all year, as was the case in this contest. However, in crunch time Watson was on the money. Watson completed 27 of his 43 passing attempts for 378 yards and 2 touchdowns. Watson became the first Clemson quarterback to defeat Florida State in consecutive seasons.
#Clemson QB Deshaun Watson is the most clutch player in college football, 13 career 4th qtr TD passes, just 1 INT: https://t.co/k0HC4wAuq7

— Steve Wiltfong (@SWiltfong247) October 30, 2016
Hunter Renfrow was his reliable self once again. The redshirt sophomore wide-out recorded 5 catches for 62 yards and 1 touchdown. One of the best walk-ons in college football.
Artavis Scott also chipped in, nabbing 4 catches for 33 yards.
Trevion Thompson hauled in 1 catch for 7 yards.
Taylor Hearn (LG) helped anchor the Tigers offensive line.
Kendall Joseph was the Tigers leading tackler once again. The junior linebacker registered 7 tackles, 1 sack, and 1 tackle for loss against the Seminoles.
Greg Huegel was 3/3 on field goals including a long of 46 yards. Huegel was also a perfect 2/2 on PAT's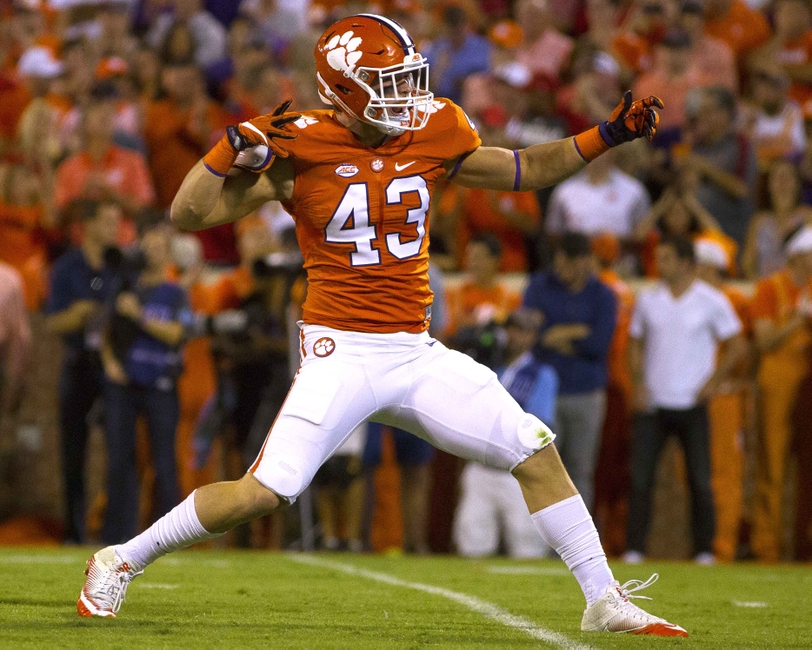 2015 recruiting class
Clemson football recruiting is built on consistency. Each class is expected to contribute as soon as possible. The sophomores were on their best behavior against the Seminoles. With Austin Bryant back in the line up, this recruiting class is flexing its muscles yet again.
Deon Cain continued his strong sophomore campaign with 2 catches for 69 yards against the Noles.
Ray-Ray McCloud was relatively quiet against Florida State recording 2 catches for 13 yards. Ray-Ray remains third on the team in receiving with 34 catches for 352 yards and 2 touchdowns.
Mitch Hyatt (LT) and Jake Fruhmorgen (RT) helped anchor Clemson's offensive line.
Van Smith continues to be a force on the defense, tallying 5 tackles in Tallahassee. Van now sits second on the team in tackles with 61 on the season.
Clelin Ferrell and Chad Smith were each named players of the game by the coaching staff. Ferrell had 4 tackles 1 sack and 2 tackles for loss. Smith had just 2 tackles, however, he was all over the field on special teams.
#Clemson players of the game vs. Florida State, per the coaching staff.

Off: Jordan Leggett
Def: Clelin Ferrell
ST: Chad Smith, Greg Huegel

— Clemson Football (@ClemsonFB) October 30, 2016
Austin Bryant is beginning to look like himself again. The sophomore defensive end recorded 2 sacks against Florida State.
Christian Wilkins had 2 tackles, 0.5 sacks, and 1.5 tackles for loss in the Tigers win.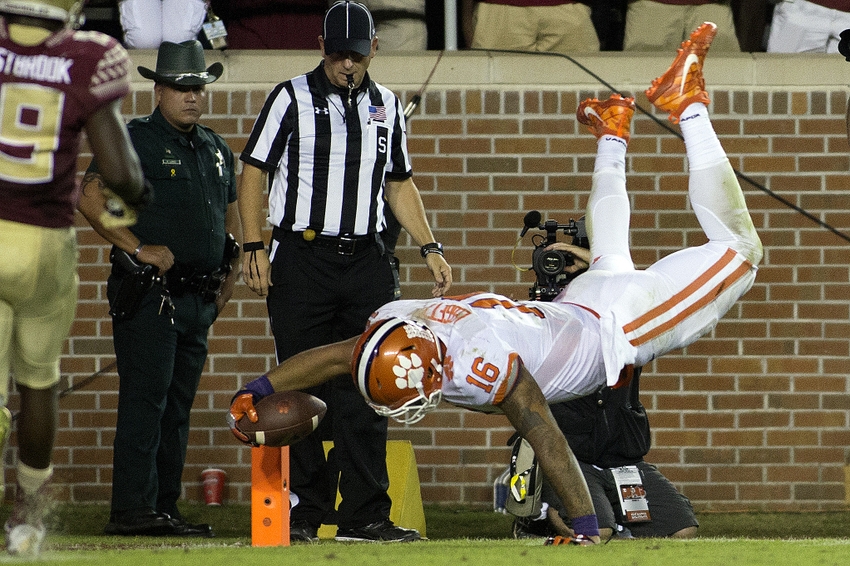 2013 recruiting class
The 2013 group continued their dominance in week 9.
Jordan Leggett, who hails from the sunshine state, was stellar in his return home. The senior tight end hauled in 5 catches for 122 yards and the game winning touchdown.
This game never disappoints..

neither does Jordan Leggett 💪🏽

Watch him FLY in this game winner for @ClemsonFB: pic.twitter.com/2eaqBqH7xj

— ACC Digital Network (@theACCDN) October 30, 2016
Mike Williams wasn't far behind with 7 catches for 70 yards.
Wayne Gallman looked like his normal self against the Seminoles, carrying the ball 20 times for 82 yards and 2 touchdowns.
Tyrone Crowder (RG) helped anchor the Tigers offensive line.
Ben Bouleware was all over the field Saturday, registering 6 tackles, 1 sack, and 1 tackle for loss.
Dorian O'Daniel got in on the action with 5 tackles and 1 tackle for loss.
Cordrea Tankersley's decision to come back was surely worth it. Tankersley will go out with consecutive wins vs Florida State. The senior defensive back recorded 5 tackles and 1 tackle for loss in the Tigers win.
Ryan Carter and Korrin Wiggins each recorded 3 tackles in Clemson's victory.
Jadar Johnson may have only had 1 tackle, however, he made an absolutely insane interception.
Jadar Johnson with the interception against FSU pic.twitter.com/47dPX8VDrT

— TigerNet.com (@ClemsonTigerNet) October 30, 2016
Scott Pagano added 1 tackle for the Tigers.
More from Rubbing the Rock
This article originally appeared on