Clemson Football: Georgia Tech Yellow Jackets Scouting Report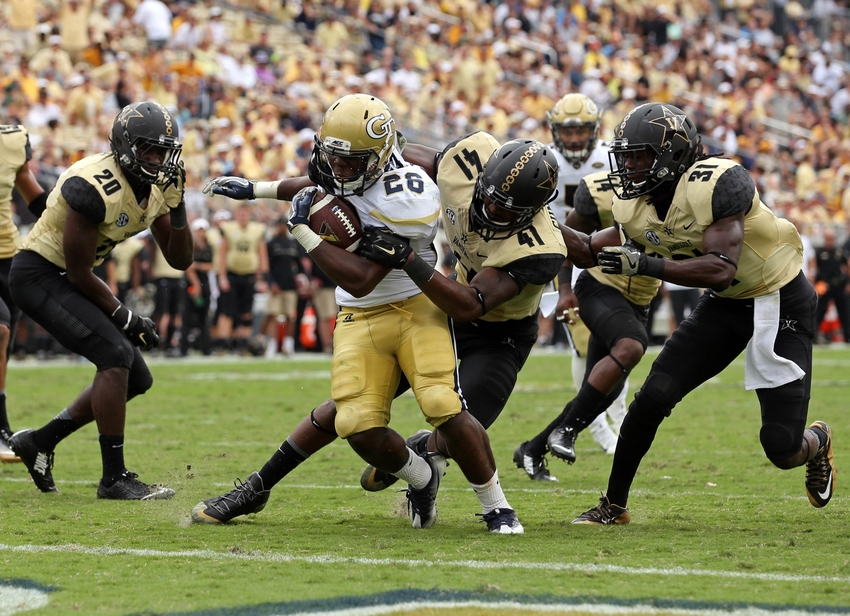 Every week, we will give you a scouting report of what to expect of each Clemson football opponent. Here is the scouting report for Georgia Tech.
Each week during the Clemson football season, we will give you a scouting report so you- as the fan- know what to be looking for out of the Tigers' opponent for the week.
We will give you impact players, offensive style, defensive style, coaching names, records, film analysis and much more.
Here is the full scouting report for the Georgia Tech Yellow Jackets heading into the game on Thursday.
Georgia Tech Yellow Jackets (3-0, 1-0) Scouting Report:
Head Coach: Paul Johnson
Offensive Style: The Option Attack
Impact Offensive Players: QB Justin Thomas, OL Freddie Burden, A-Back Qua Searcy, B-Back Marcus Marshall.
What to Watch for: It all starts up front for the Georgia Tech offense. The offensive line will use cut blocks to try and take the knees of the Clemson football defense out.
Offensive lineman Freddie Burden is the leader of the Yellow Jacket line and he will be making his 21st consecutive start as a senior.
Justin Thomas, when confident, is not only a talented runner, but a good passer as well. Georgia Tech will mix up the option attack with some passes as well. Look for play-action to be prevalent and the defense will have to play assignment football in order to slow down this offense.
Defensive Coordinator: Ted Roof
Defensive Style: 4-3
Impact Defensive Players: LB P.J. Davis, DE KeShun Freeman, DB A.J. Gray
What to Watch for: Georgia Tech has not seen an offense like Clemson's to this point in the season.
The Yellow Jackets are led by linebacker P.J. Davis. He is the heart and soul of the defense and does a great job as the leading tackler. KeShun Freeman is a talented three-year starter who will provide an edge rush for Georgia Tech.
When looking at the depth chart and watching film on the Yellow Jackets, I do notice one thing: They are very small up front. They will line up with four down linemen that weigh 250 and 245 at the ends and 294 and 277 at defensive tackle.
Clemson's offensive line should be able to dominate the line of scrimmage and that should go a long way in deciding this game.
Make sure you check back here on Rubbing the Rock for more updates and analysis heading into Clemson football's matchup with Georgia Tech on Thursday.
More from Rubbing the Rock
This article originally appeared on