Clemson coach Dabo Swinney vehemently defends keeping kickoffs in football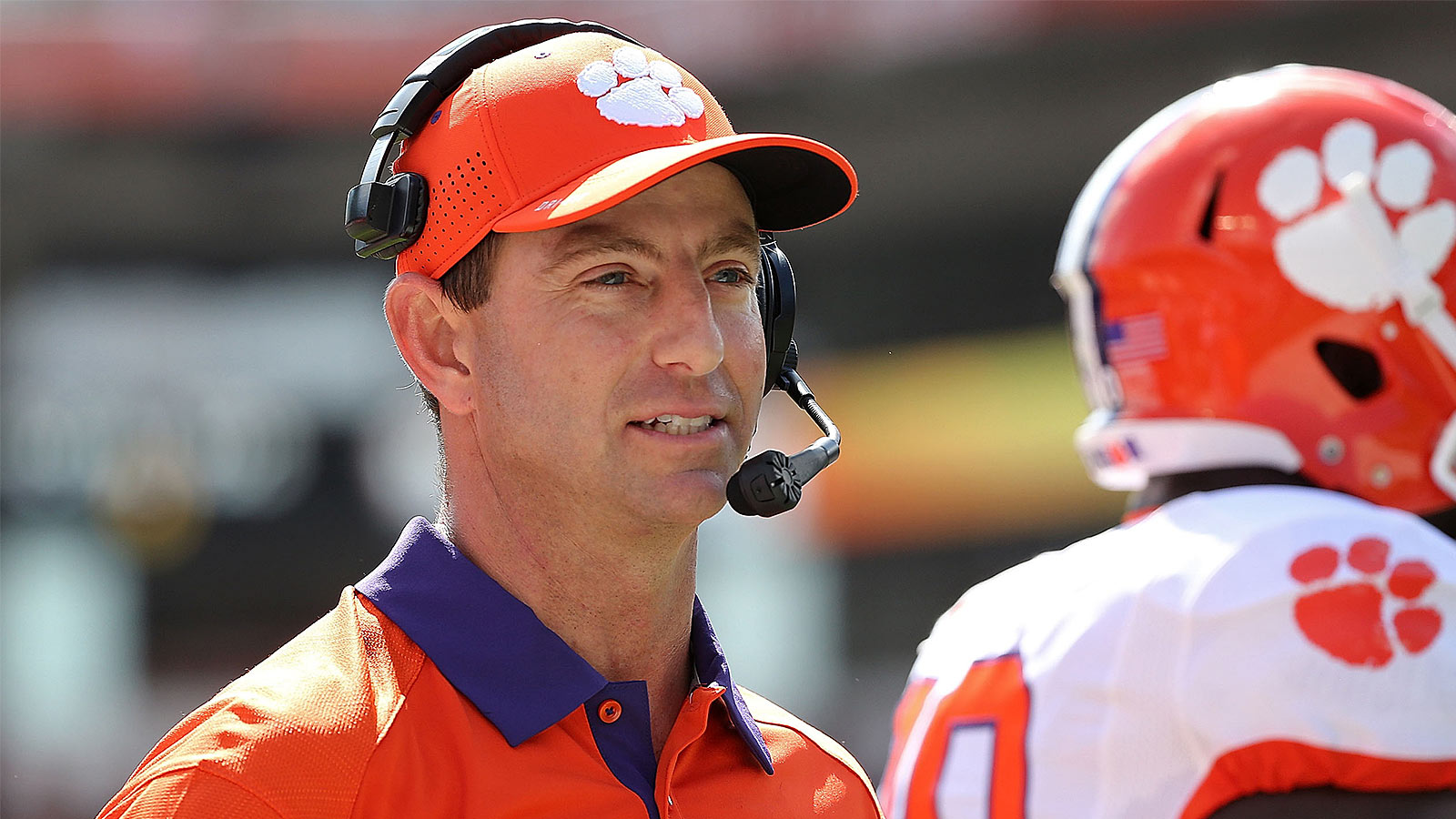 College football's media days have consumed the sports calendar over the last couple weeks, with all the usual talking points popping up as they do each and every year. You know what those talking points are because they're always the same every year. It's always some combination of stuff about arrest records, other offseason drama, transfers and, of course, rules changes.
And this year, one of the single biggest talking points is one of the most drastic rule changes imaginable: the idea of removing kickoffs from college football. Last week, Big 12 commissioner Bob Bowlsby said that serious conversations are in progress about removing them altogether, and since then several coaches across the sport have been asked about Bowlsby's comments.
That included Dabo Swinney, who was asked about removing kickoffs Monday morning on ESPN Radio.
Not only is the Clemson coach against the idea, he gave a detailed, impassioned explanation why (head to the 12:30 mark for the excerpt below):
From there, Swinney continued and explained the value of the kickoff in college football. He specifically cited Clemson a win in 2009 against No. 10 ranked Miami, when a C.J. Spiller kickoff return helped the Tigers pull off a crucial upset.
He also countered Bowlsby's comment in which he said "I don't think there's any doubt it is the most dangerous play in the game." While Swinney admitted there might be data that says otherwise, that simply hasn't been the case at Clemson.
Overall, it really is an interesting interview, and it's worth a listen beyond the quotes provided. From there Swinney discusses a number of different topics, including the value of football overall and the impact it has on society in bringing people together.
But the main point is this: Swinney is against the idea of eliminating kickoffs in football. I'm guessing that most people who have played and love the sport probably agree.