Clemson football: 5 way-too-early predictions for the 2017 season
Anthony Messenger/FanSided via Rubbing the Rock

Fansided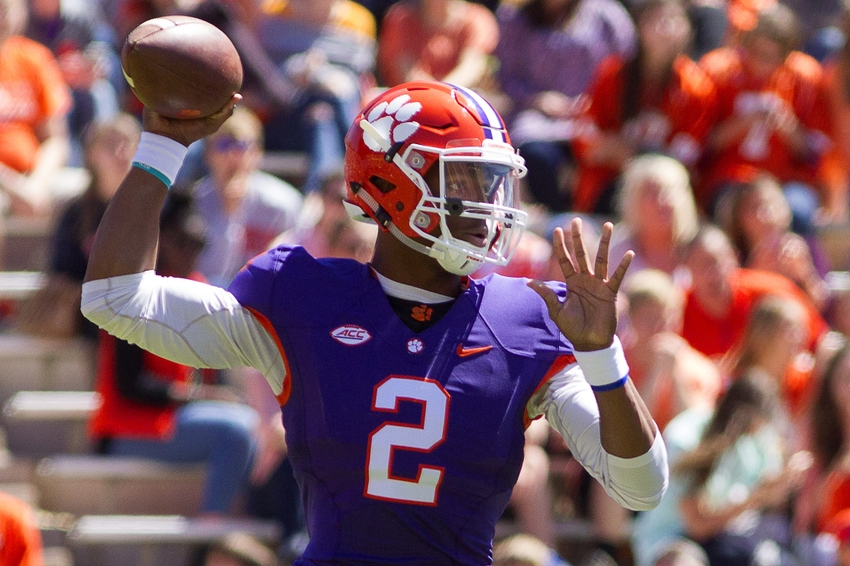 The Clemson Tigers are taking time to digest their historic season and deservedly so. 35 years is quite a long time to wait for another National Championship. While the 2016 team walks off into the sunset, here is our way-too-early predictions for the 2017 Clemson Football team.
It's never too early to talk about next season, am I right? Clemson is losing some significant players on both sides of the ball coming into next year. On the offensive side of the ball the Tigers lose, Deshaun Watson, Mike Williams, Artavis Scott, Wayne Gallman, Jordan Leggett, and Jay Guillermo. Talk about losing impact players. I have no doubt that Clemson will adapt, but, that is as decorated a group as you will find in college football.
Defensively, Clemson does not lose the same quantity of players, however, there is no debating the quality of the defensive players that the Tigers are losing. The main guys Clemson is losing are, Ben Bouleware, Carlos Watkins, Jadar Johnson, and Cordrea Tankersley. I don't know that I've ever seen a group of seniors play as inspired as those four did the entire year.
This Clemson football program is losing some of the best to ever put on a Tigers jersey. These players will always be apart of the Clemson Family, however, new faces have to step in and step up. Without further ado, here's our predictions for the 2017 Clemson football season.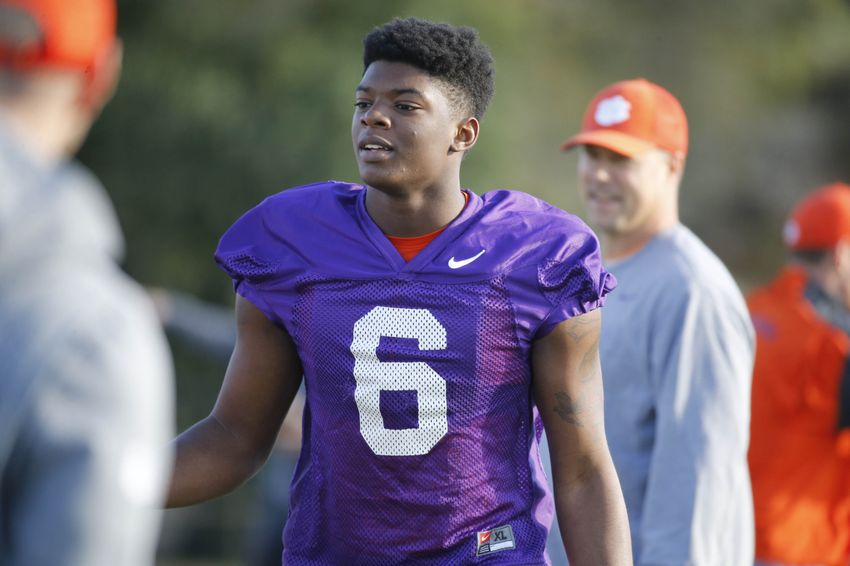 Quiet quarterback competition
Quarterback competitions are always a major topic of discussion coming into football season. Clemson has had the luxury of avoiding that distraction for the last two seasons due to one Deshaun Watson.
The same cannot be said for the 2017 season. Clemson's starting quarterback job is up for grabs. I believe there are four quarterbacks with a legitimate shot at becoming the starter, Kelly Bryant (Jr), Zerrick Cooper (RFr), Hunter Johnson (Fr), and Chase Brice (Fr). While the media may talk about the Clemson football team often, I do not expect Dabo Swinney and his staff to offer much about the quarterback competition through the spring.
Kelly Bryant has an inside track to becoming the starter because of his athleticism and his in-game experience. That being said, Bryant still has work to do throwing the football. For this reason, I expect Zerrick Cooper, Hunter Johnson, and Chase Brice to make this competition interesting.
Zerrick Cooper is an intriguing prospect because of his skill set. I liken Cooper to Deshaun Watson in his balance as a passer and a runner. Though, I do not think that Cooper posses the next level athleticism that Deshaun does. It will be interesting to see how quickly Zerrick can mesh with the receivers and get comfortable in the offense.
Hunter Johnson and Chase Brice are both true freshman so their biggest challenge will likely be digesting the playbook. Both quarterbacks are physically talented, as such, their chance to separate themselves will come mentally.
Unless Hunter Johnson or Zerrick Cooper completely separates from the pack during winter conditioning and spring ball, I expect Dabo Swinney to play it safe and name Kelly Bryant the starter during fall camp. Swinney will likely handle this year as he did with Cole Stoudt and Deshaun Watson, slowly bringing along the younger quarterbacks.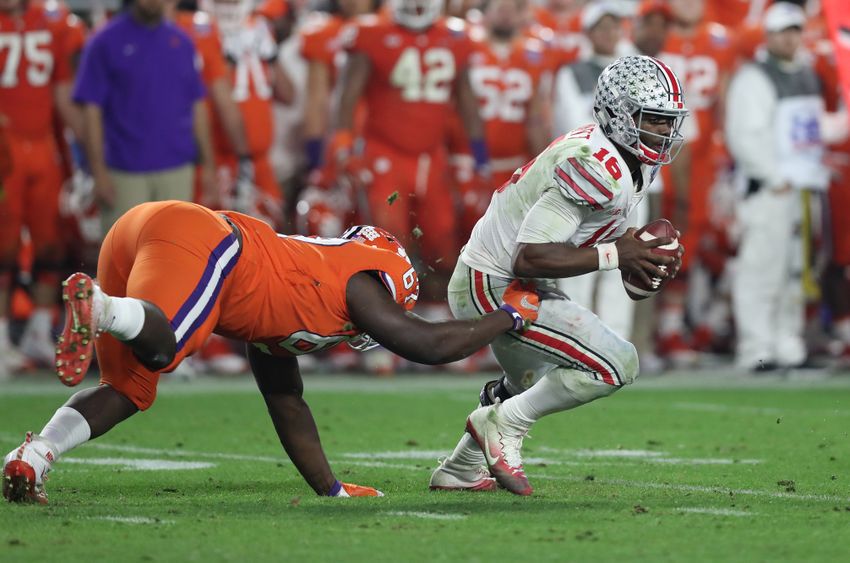 Improved defensive line
This Clemson football program prides themselves on living up to the standard of excellence that has been set. That standard of excellence has inspired the play of many upperclassmen such as T.J. Green, B.J. Goodson, and Jadar Johnson to name a few. That same standard of excellence will push Clemson's defensive line to improve upon the 2016 season.
The Tigers bring back proven playmakers such as, Christian Wilkins, Dexter Lawrence, and Clelin Ferrell, but, the talent doesn't stop there. Clemson will have a deep group of defensive lineman ready to contribute, from Austin Bryant and Albert Huggins, to Myles Pinckney and Xavier Kelly.
Defensive line coach, Marion Hobby does a great job of developing Clemson's big fellas up front. A player to watch out for is true freshman Logan Rudolph. If you haven't watched this kids tape do yourself a favor and watch it now. Rudolph plays with the motor and toughness necessary to play on Clemson's defense. I think he will earn his keep on Clemson's talented rotation of lineman.
Clemson's defensive line has a chance to be special based on the development of Clelin Ferrell. Ferrell was an absolute menace in the College Football Playoff, giving outland trophy winner, Cam Robinson all he could handle. If Ferrell continues to improve he has a chance to be a first round pick after next season.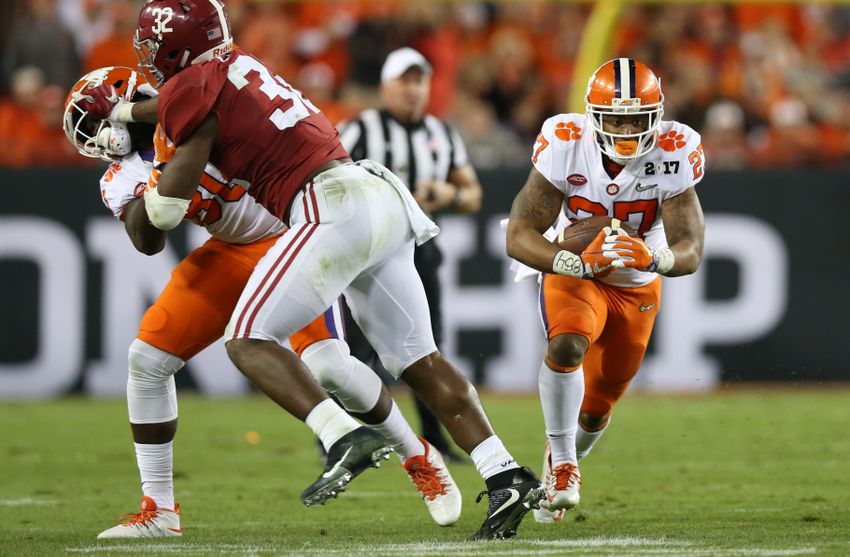 Running back by committee
I'll be the first to admit I wasn't sold on any of the running backs outside of Wayne Gallman early on this season. However, as the season progressed, I became more and more impressed with C.J. Fuller. Fuller is a sturdy back at 5'10, 215 pounds. While he may not have the speed that Wayne Gallman did, C.J. is patient through the hole and he is a very physical runner.
Tavien Feaster will provide the speed that Clemson is looking for. There was no doubt who Clemson's fastest running back was last year. Tavien did not receive a ton of carries, however, he made the most of the ones that he did get, rushing for 221 yards and 2 touchdowns on just 37 carries.
I believe that Clemson will employ a running back-by-comittee approach next year, because of the unique skill sets of both Fuller and Feaster. Look for co-offensive coordinators Jeff Scott and Tony Elliot to make a concerted effort run the football next season to take the pressure off of their inexperienced quarterback.
Should Adam Choice or Tyshon Dye emerge as a viable options running the football they would likely join in the rotation as well. When it comes to running the football, the more the merrier.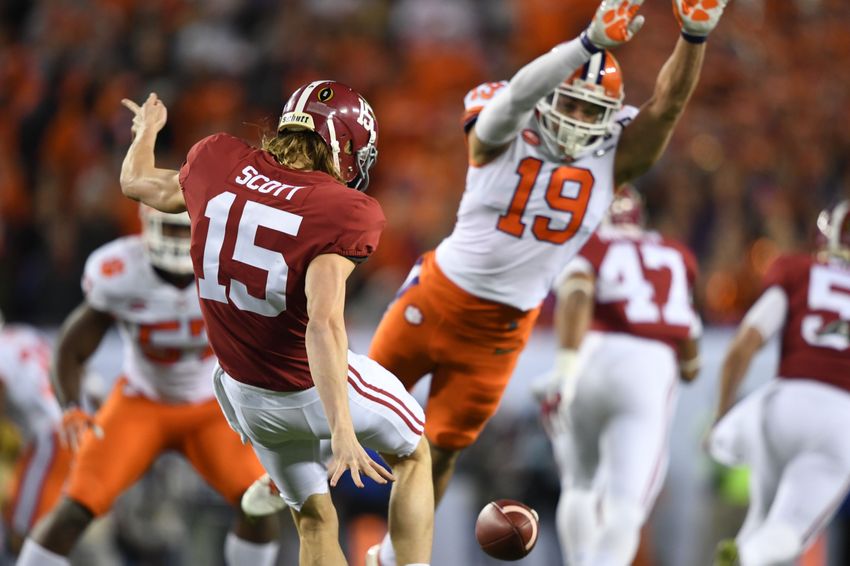 Lockdown secondary
Clemson's secondary was a pleasant surprise this season. Jadar Johnson and Cordrea Tankersley's leadership was a big reason for the Tigers success in the secondary. Next season, I believe the Tigers will be even better.
Clemson's secondary is going to be loaded next year. The reason I believe Clemson's secondary will be stout next season is due to the depth they will have.
Van Smith, Ryan Carter, and Mark Fields provide the Tigers with a solid core of defensive backs. From there the Tigers have, Trayvon Mullen, Tanner Muse, K'Von Wallace, Korrin Wiggins, and Isaiah Simmons. Not to mention the incoming freshman, A.J. Terrell, LeAnthony Williams, and Baylon Spector. The competition between all of those talented players will produce a hungry secondary.
I expect Trayvon Mullen to lock-down the other corner spot opposite Mark Fields. With a full off-season in Clemson's strength and conditioning program, Mullen is going to be a freak for Clemson on the perimeter. His skill set reminds me of Florida State defensive back Tarvarus McFadden because of their similar length and ball skills.
Don't sleep on Tanner Muse either. Muse provides Clemson's defense with versatility because of his blend of size and speed. At 6'2, 220 pounds, Tanner Muse is large enough to play down in the box in run support and rangy enough to help in coverage on the back end.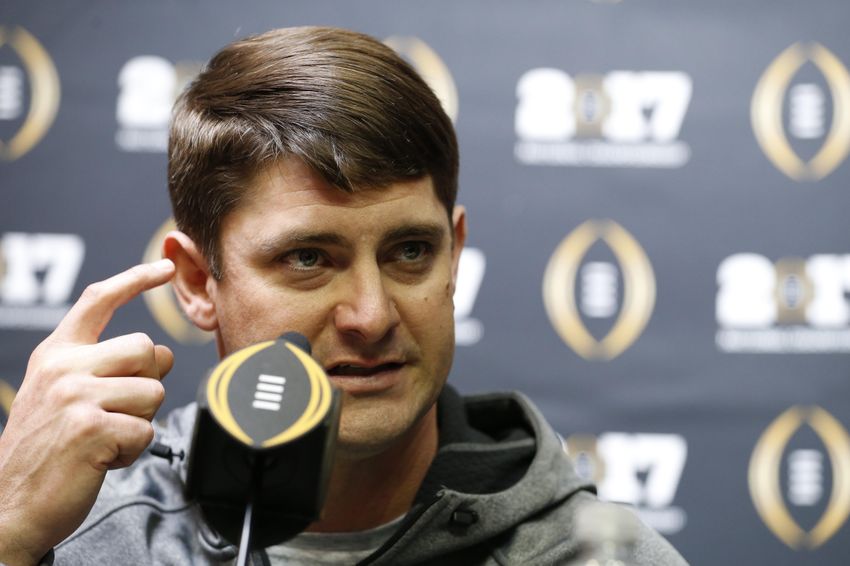 Balance offensively
Clemson's offense was prolific this season. The Tigers averaged nearly 40 points and 500 yards of total offense per game. Perhaps the Tigers most impressive accomplishment is their 35 point outing against Alabama's vaunted defense. While they may have put up astonishing numbers, Clemson's offense was pass happy at times. Co-offensive coordinators Jeff Scott and Tony Elliot chose to throw the ball a significant amount of times this year and for good reason, they had Deshaun Watson.
In 2017, I expect the Tigers to look for more balance offensively. No matter who is named the starting quarterback, they will not have much starting experience. In order to take the pressure off of their inexperience quarterback, the Tigers will need to establish the run. C.J. Fuller and Tavien Feaster will prove to be a formidable one-two punch in my opinion.
I believe Clemson's offensive line will be improved in run blocking in 2017. It's not that the Tigers were bad at run blocking this season, rather, they have room for improvement. Another year in Clemson's strength and conditioning program should serve their entire offensive line well.
Once Clemson gets things going on the ground, it will open up the offense to more run pass options (RPOs). Should the Tigers effectively run the football, defenses will be forced to dedicate more men to the box to stop the run, leaving Clemson's receivers in man-to-man coverage. With the talent that Clemson has at wide-out, it would be nearly impossible to match-up with them across the board.
More from Rubbing the Rock
This article originally appeared on