Clemson Football 2017 recruiting class: Hunter Johnson breakdown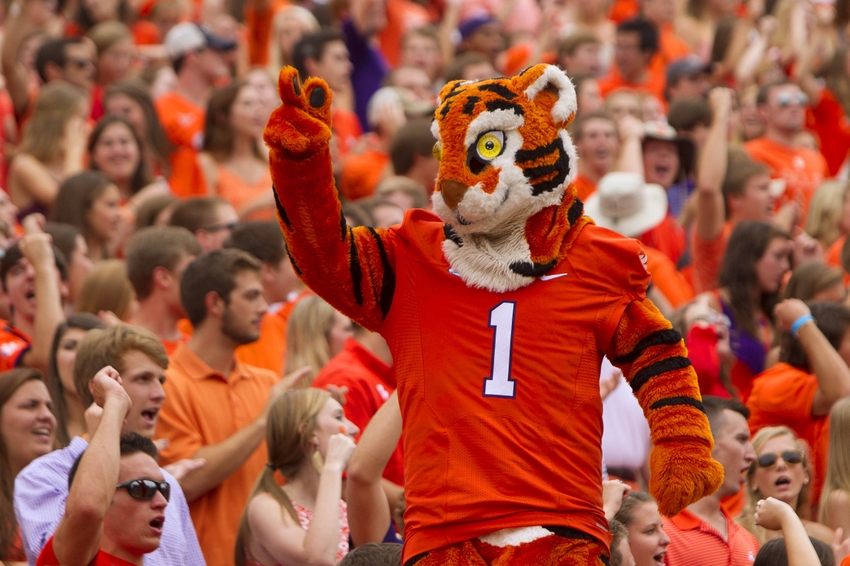 Leading up to signing day, we are going to be analyzing Clemson's entire recruiting class. Today we are looking at five-star quarterback commit Hunter Johnson.
Hunter Johnson (QB) Brownsburg, IN:
247sports rates Johnson as the 19th player in the country and the 2nd pro style quarterback in the nation. Hunter Johnson is one of two five star Clemson commits in the class of 2017.
The Brownsburg native stands 6'3.5, 201 pounds. Clemson's ability to go into a state like Indiana and snag their top in state recruit in Johnson is evidence of the national brand that they have built on the recruiting trail. Johnson was recently named Indiana's Mr. Football along with accepting an invitation to play in the US Army All-American bowl game.

Best attributes:
16 Tigers named to 2016 All-ACC teams
Hunter Johnson is very fundamentally sound. There is little wasted motion in Johnson's mechanics, he has a quick, smooth release. Hunter's combination of arm strength and accuracy is what separates him from the other quarterbacks in his class. There isn't a throw on the field that he is not capable of making.
Hunter may not be the running threat that Deshaun Watson is, however, he is mobile enough to buy himself time in the pocket to throw. With the arm talent that he posses, Clemson won't need him to run the football. Hunter Johnson may have elite arm talent, however, he does not rely on that. Johnson's footwork and timing is very sound he is rarely late getting the ball out.
Player Comparison: Mitch Trubisky, North Carolina
Hunter Johnson and Mitch Trubisky are built eerily similar. Johnson is 6'3.5, 201 lbs and Trubisky is 6'3, 209 lbs. Their similarities do not stop there. Trubisky and Johnson share deceptive athleticism. Both quarterbacks rarely resort to using their legs because they are very intelligent pre-snap, allowing them to identify their check-down should they get into trouble. Mitch Trubisky is very fundamentally sound as well. The Tar Heels quarterback completed 68.9 percent of his passes for 3,468 yards and 28 touchdowns this season.
Expectations
Clemson's 2017 class will light up the scoreboard with this 'Tiger Trio' 🐅https://t.co/g3jROPHVk9

— B/R The Future (@BR_TheFuture) July 26, 2016

I fully expect Hunter Johnson to compete for the starting job from day one. The Brownsburg native is set to enroll early following the US Army All-American bowl, doing so will give him a head start on digesting the playbook. Johnson will have to compete with the likes of Kelly Bryant (Jr) and Zerrick Cooper (RFr), however, Hunter is no stranger to competition as he was a standout performer in ESPN's Elite 11 quarterback competition.
Clemson is bringing in the most explosive offensive recruiting class in the country in my opinion. The group of Hunter Johnson, Amari Rodgers, Tee Higgins, and Cordarrian Richardson appears lethal.
More from Rubbing the Rock
This article originally appeared on