Clemson Coach Dan Brooks named Assistant Coach of the Year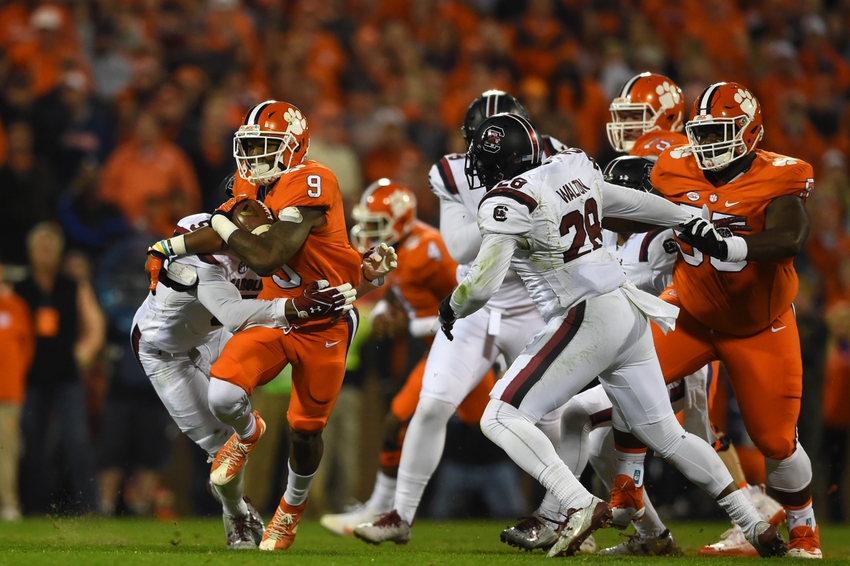 The Clemson coaching staff continues to rack up honors. Associate Head Coach Dan Brooks won the AFCA Assistant Coach of the Year for 2016.
Clemson Associate Head Coach and Defensive Tackles Coach Dan Brooks has been named the National Assistant Coach of the Year  by the American Football Coaches Association. The award, founded in 1997, honors assistant coaches who excel in both community service and coaching success. Brooks is the first Clemson coach to win the award.
Under Brooks, Clemson's defensive line has been predominant in a number of statistics. They have had more tackles for loss than any other school in the nation over the last five years. The current defense ranks in the top 10 in the nation in tackles for loss, sacks, scoring defense, total defense and pass defense.  Currently the Tigers hold an 11-1 record and are ranked third in the latest CFP poll. The Tigers have an 82-25 record since he joined Dabo Swinney's staff in 2009.
The criteria for the award is not limited to on-field coaching ability-the award also honors community service. In addition to his outstanding coaching, Brooks is involved in a number of volunteer organizations, including the Boys and Girls Club, All In Team Foundation, Meals on Wheels, Wounded Warriors and Paralyzed American Veterans.
Brooks will receive a plaque to commemorate the award at the AFCA Honors Luncheon, The ceremony takes place on Monday, January 9 n in Nashville, Tennessee.
More from Rubbing the Rock
This article originally appeared on