Clemson at Auburn: 3 Things Recap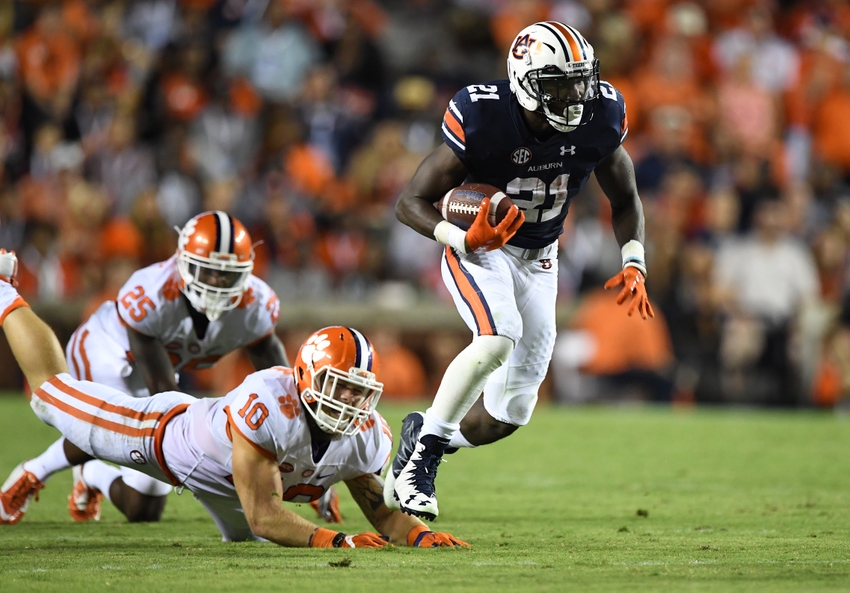 We gave you three key things to focus on during Auburn's game against Clemson. Now we will recap how those things played out and how they affected the game. Off we go.
1. Can the Auburn Defense Contain Deshaun Watson?
Yes. The Auburn defense played great all night long. The defensive line dominated Clemson's offensive line and they were able to keep Watson in the pocket. On the night Watson gained a paltry 21 yards on 11 rushing attempts.
More from

South Bound & Down
Watson also looked mortal in the passing game. He completed 19 of 34 passes for 248 yards. He also threw one touchdown and one interception. Those aren't bad numbers for most quarterbacks. But for one of Watson's caliber they are pretty poor. If Auburn's defense can keep up that level of play all season they will be scary.
Yes, barely. John Franklin III, Sean White, and Jeremy Johnson all played. However, Sean White started and got the majority of the snaps. Franklin, in his limited action, was ineffective, completing his only pass for a loss of three yards. Surprisingly, he had no rushing attempts.
White and Johnson also struggled. I'm not sure what Malzahn will do about the quarterback situation. It doesn't look like he has any promising options at the moment. He may just have to go with Sean White because White is at least average at times.
3. Who Steps up at Receiver?
Nobody. Though in fairness, the three-headed monster at quarterback was probably a factor here. Marcus Davis led the team with five catches for 56 yards. The entire team gained only 175 yards receiving. That is positively anemic.
Kerryon Johnson did well running the football. But as LSU can attest, having a good running back isn't enough to win big games. At some point you have to be able to make teams respect your ability to pass. Right now Auburn doesn't look capable of doing that.
Conclusion
Thank you for reading. What were your takeaways from the game? Let us know in the comments below. Also, be sure to "like" us on Facebook and "follow" us on Twitter. Check in next week to see which three things to watch for as the Tigers face off against Arkansas State.
More from Southbound and Down
This article originally appeared on