Chop Chat's ACC Bowl Projections Through October Games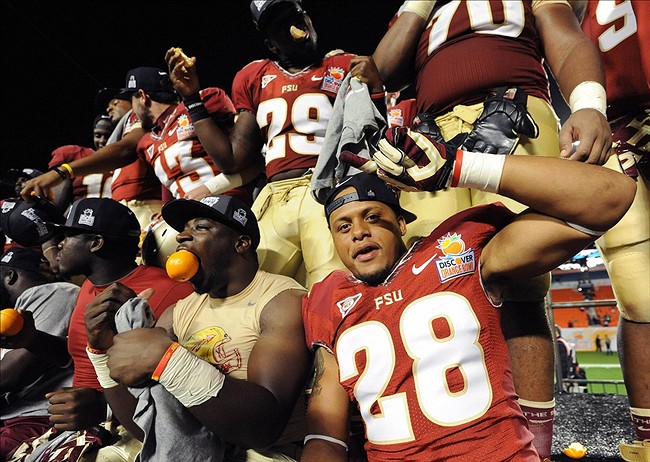 With two months of the 2016 season done, here is who the ACC will be sending to each of their bowl game spots according to the Chop Chat staff.
Nine weeks into the 2016 season, the ACC is in prime position to again be one of the main players in the college football bowl season. With 11 teams either bowl eligible or almost there through the last weekend of games in October, the conference is set to fill all their bowl tie-ins at this point – and send someone to the College Football Playoff.
The conference has gone through quite a change from previous years, when it would take a miracle to fill all their tie-ins. Now, the ACC has become one of the top conferences across major college football – however, after last year's 4-6 finish by the league, the ACC is looking for a much better showing in 2016.
Here's a look at where the Chop Chat team thinks each of the eligible teams will be spending their postseason this December and January.
College Football Playoff
Clemson Tigers – The men from South Carolina are still the frontrunners in the conference and are in prime position to be one of the four teams selected for a playoff spot.
Capital One Orange Bowl
Louisville Cardinals – Louisville has the best player in college football right now and beat the 'Noles, who were still thought to be in the running until Saturday's loss.
Russell Athletic Bowl
Florida State Seminoles – Not only are the 'Noles officially eliminated from ACC contention, but now there bowl destination went down a tier.
Belk Bowl
Virginia Tech Hokies – Even being the lead dog in the Coastal this year won't send them to one of the top bowls in the tie-ins.
Pinstripe Bowl
Pittsburgh Panthers – The ACC would love to send a team to The Bronx that can get fans out in droves.
Sun Bowl
North Carolina Tar Heels – A traditional bowl game that's been around forever gets the men from Chapel Hill.
Music City OR TaxSlayer Bowl
Miami Hurricanes – Still a name draw that will get fans out, especially if they head just up the road to Jacksonville.
Independence
Wake Forest Demon Deacons – It's back to a bowl game for the team that has been the laughing stock of late.
Quick Lane
N.C. State Wolfpack – If not for a missed field goal against Clemson, the men from Raleigh could be somewhere else this December.
Military
Syracuse Orange – Much like with Pittsburgh, the ACC would love to see teams play where fans can actually attend the games.
St. Petersburg
Georgia Tech Yellow Jackets – The way things have gone this season in the ACC, the Fighting Bees are just doing to be happy to go bowling.
This article originally appeared on