Chip Kelly and Nick Saban need each other
Nick Saban and Chip Kelly don't seem like a match.
Saban is an alpha above all alphas — a Napoleonic figure who might be the greatest college football coach in history. He's a man driven more by his failures than his successes, and he's coming off a National Championship Game loss.
Kelly was a revolutionary of the sport — he took Oregon to a National Championship Game with his innovative offensive systems that teams are still trying to catch up to today — and he knows it.
How would two egos of that magnitude co-exist?
Simply: The truth is that both need each other right now more than they will ever admit.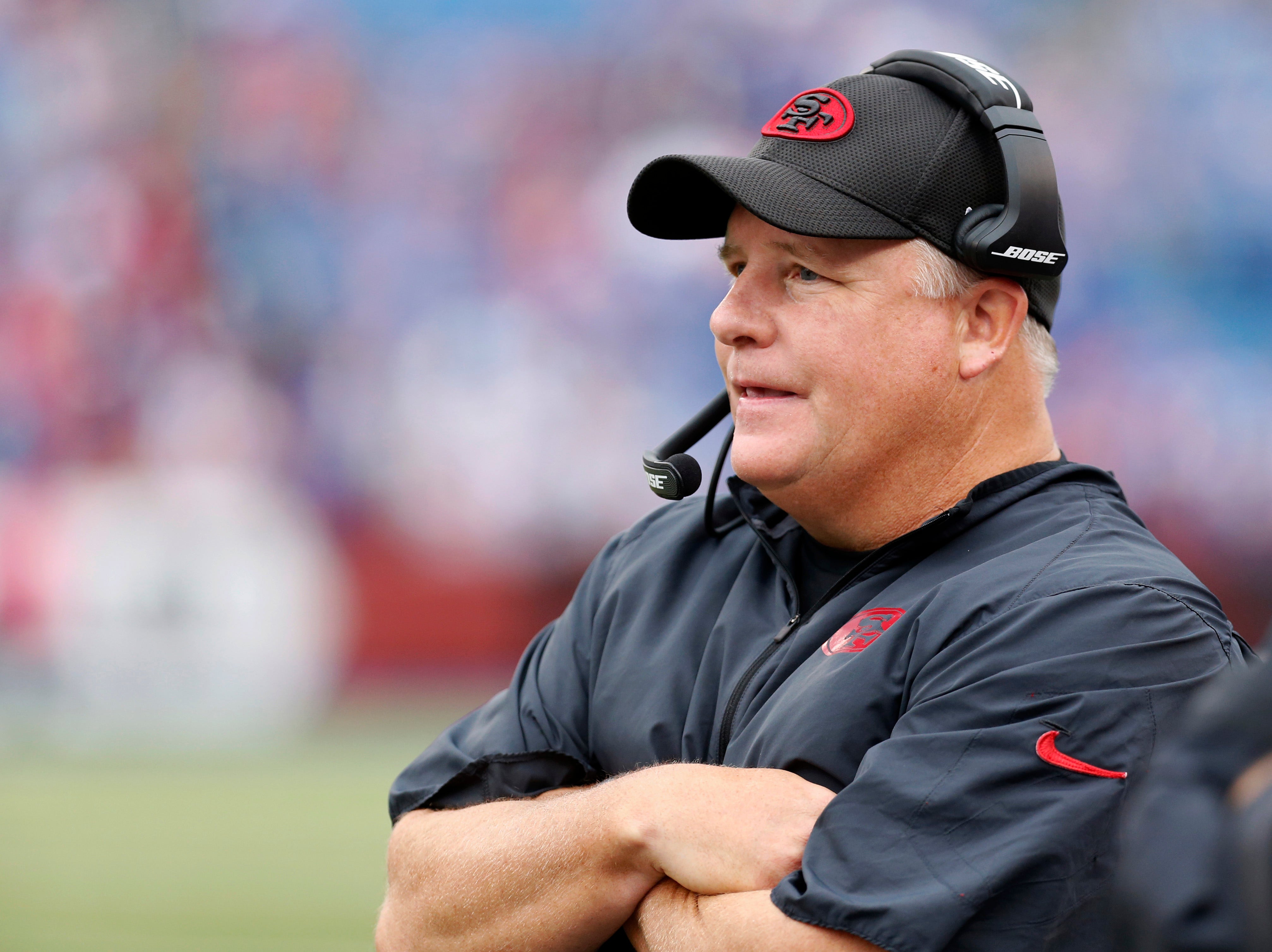 When Saban named true freshman Jalen Hurts his starting quarterback early in the 2016 season, he tacitly admitted defeat to the spread, a system he, by all accounts, abhors.
He gave in because the spread isn't going away — Saban had to give in or be beaten.
Giving in worked in 2016 — Hurts was a viable Heisman Trophy candidate for much of the campaign, but Hurts' inexperience reared its head at the worst possible time — in Alabama's two College Football Playoff games.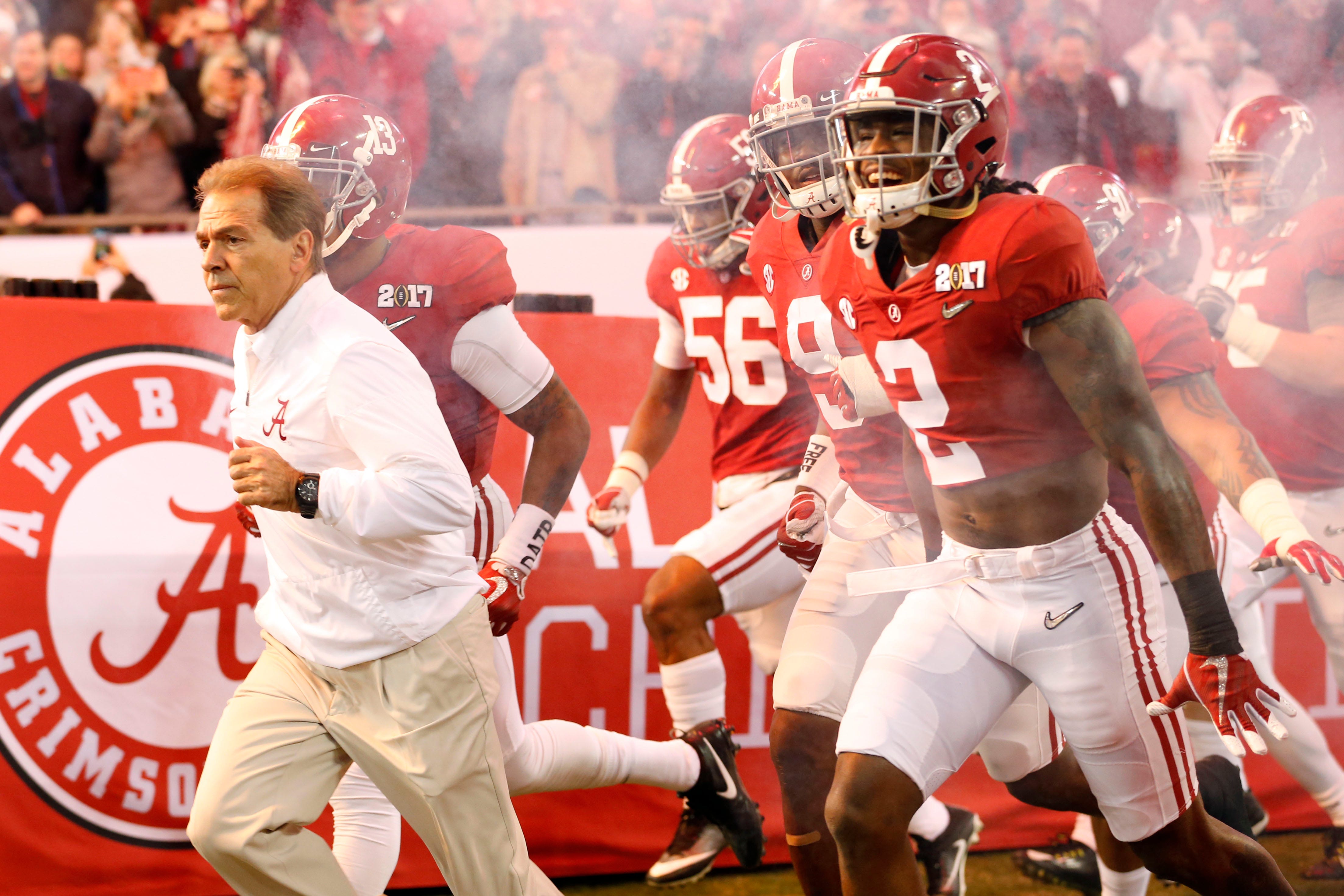 Add in the icy relationship Saban had with both former offensive coordinators Lane Kiffin and his replacement Steve Sarkisian (whose exit to the Falcons is prompting this all) and it's easy to imagine Saban hiring an offensive coordinator that would run his kind of system — a prototypical SEC run-heavy attack — in the coming weeks.
But the work that Lane Kiffin did in modernizing the Alabama offense cannot be undone because of the former offensive coordinator and head coach's icy relationship. Saban has already given into the spread — now he must fully embrace it. Reverting back to the antiquated power-run game that Saban so admires is perhaps the only thing that could undo this Alabama dynasty. Ask Les Miles how the power run game worked out for him at LSU last year.
Hurts is going to be Alabama's quarterback next year — he's too good to be on the bench — but Saban has to find an offensive coordinator that can take the soon-to-be sophomore's game to the next level, which will, in turn, take the Alabama offense to the next level.
And who better than to hire the man whose name is synonymous with a run-first spread offense?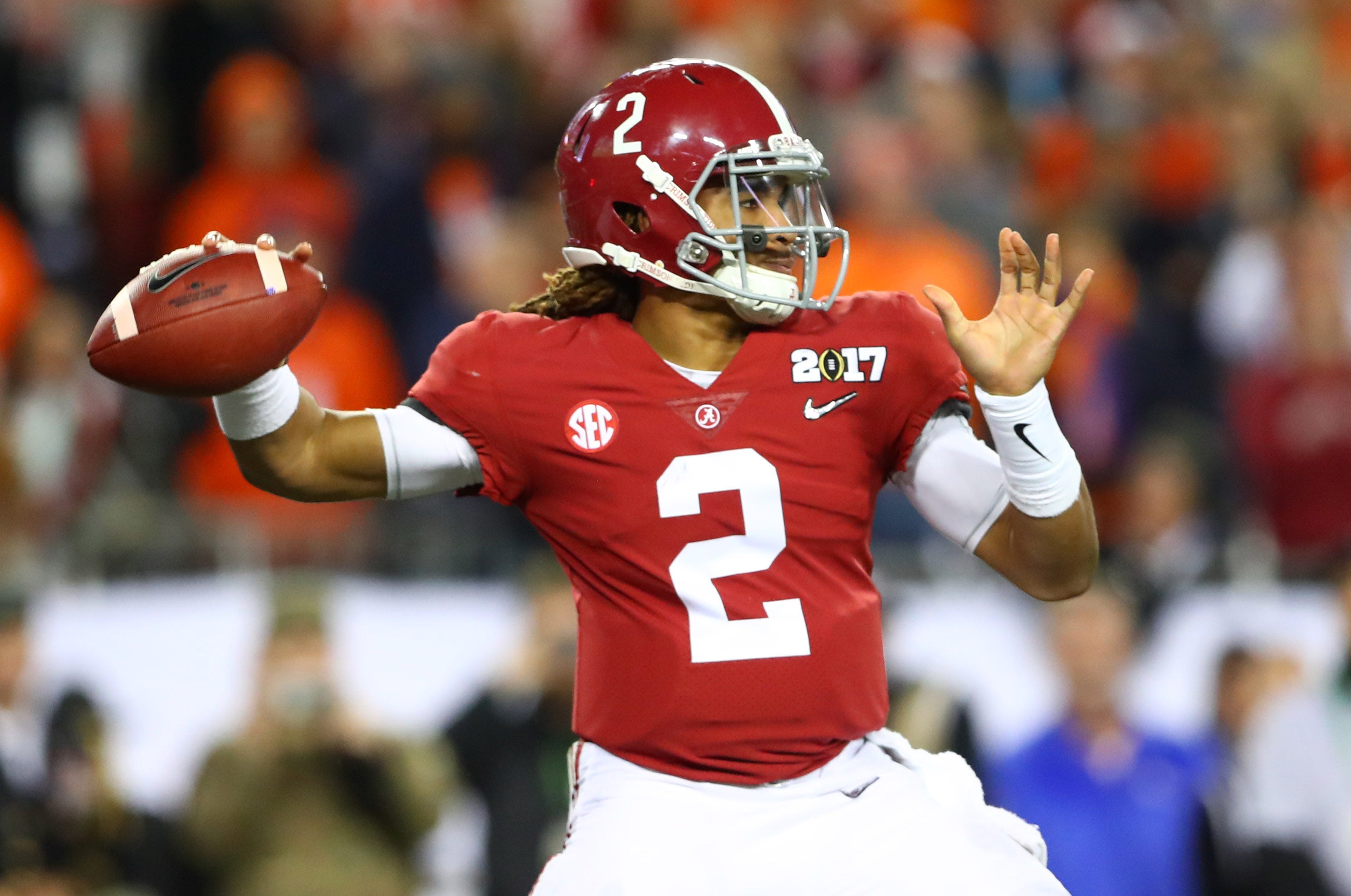 Did you like what Chip Kelly did with quarterbacks Dennis Dixon, Jeremiah Masoli, Darron Thomas, and Marcus Mariota at Oregon?
Saban should, because Hurts is cut from the same cloth and has a chance to be better than all of them — yes, even Mariota. And if that comes to pass, that Alabama offense, paired with Saban's always incredible defenses, might render the Tide truly unbeatable. (And here we thought they were great in 2016.)
With the Eagles, Kelly made Mark Sanchez look good and Nick Foles play like an MVP candidate. Yeah, he can untap Hurts' full potential.
Saban might be known for being stubborn, but he has shown that he's flexible over the course of his career — that's why he stays on top.
One example: As opposing spread offenses started to pick apart Alabama's big, run-stuffing defensive lines, Saban started recruiting smaller, faster defensive linemen. Out with Terrence Codys, in with Jonathan Allens. That transition had to be tough for Saban to make, but the benefits have been wildly apparent.
Saban should embrace another chance to change by hiring Kelly. He's already done the hard part by giving into the spread — it's time for him to jump in, full bore with one of the greatest spread coaches to ever live.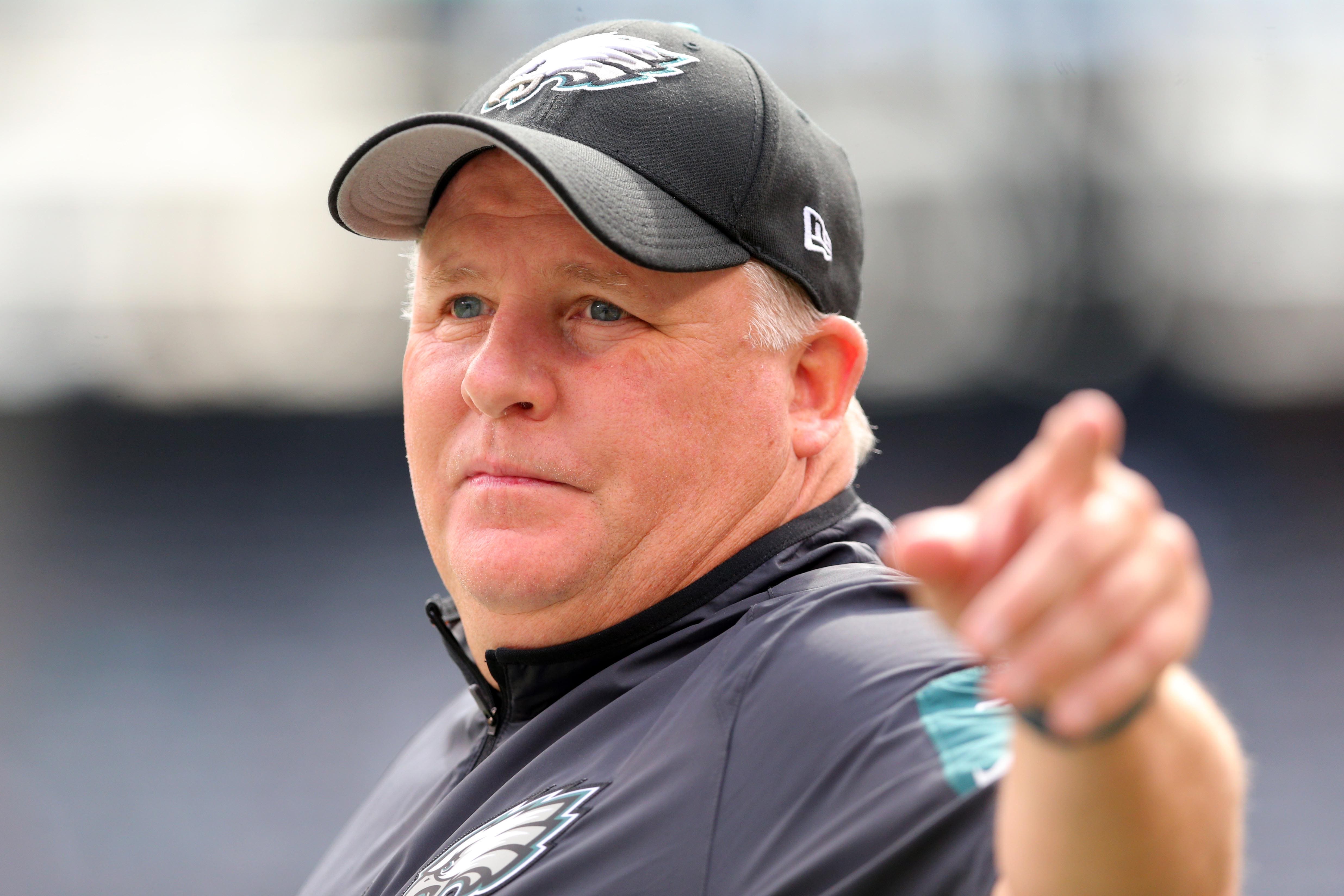 Kelly needs Saban too.
Well, he doesn't need Saban as much as he needs a win.
Kelly's foray into the NFL has been challenging, to say the least. His micromanaging and usurping tendencies led to him being fired by the Eagles after three years, only to land in San Francisco and get booted after one season in the incompetent organization's latest house-cleaning effort.
Kelly is owed a ton of money from both teams and could take the year off, consult offensive coordinators at all levels, and spend some quality time with his golden retriever, Henry, who by all accounts is a good boy.
But we all know that Kelly can't do that. It's not in his wiring.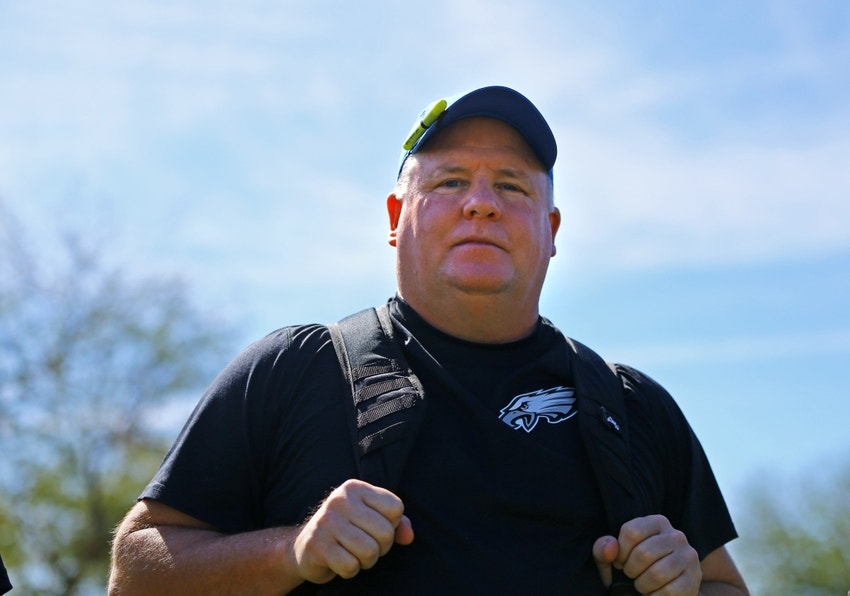 He's a "football guy" — his words — and a "football guy" has to be in the belly of the beast at all times. He needs the mental challenge of it all — he'd be lost without it.
You want a challenge? Work for Nick Saban.
Kelly, in many ways, has been a self-made man in football. Sure, he was hired to be Oregon's offensive coordinator by Mike Bellotti, but his true success came when he was promoted into Bellotti's job. Oregon never flew higher than it did under Kelly, but he has been unable to replicate that success in his two stops since.
Being a self-made man is a tough gig in the world of football, and Kelly's personality — headstrong and aloof — and history makes him a tough hire. He doesn't trust many people, so not a lot of people trust him. And when you can't override that skepticism with unimpeachable success, it's easy to be passively blackballed by an industry that's all about relationships.
Saban can relate — his genius has overridden his personality for decades, but he has been so successful so that no one could ever question his tactics.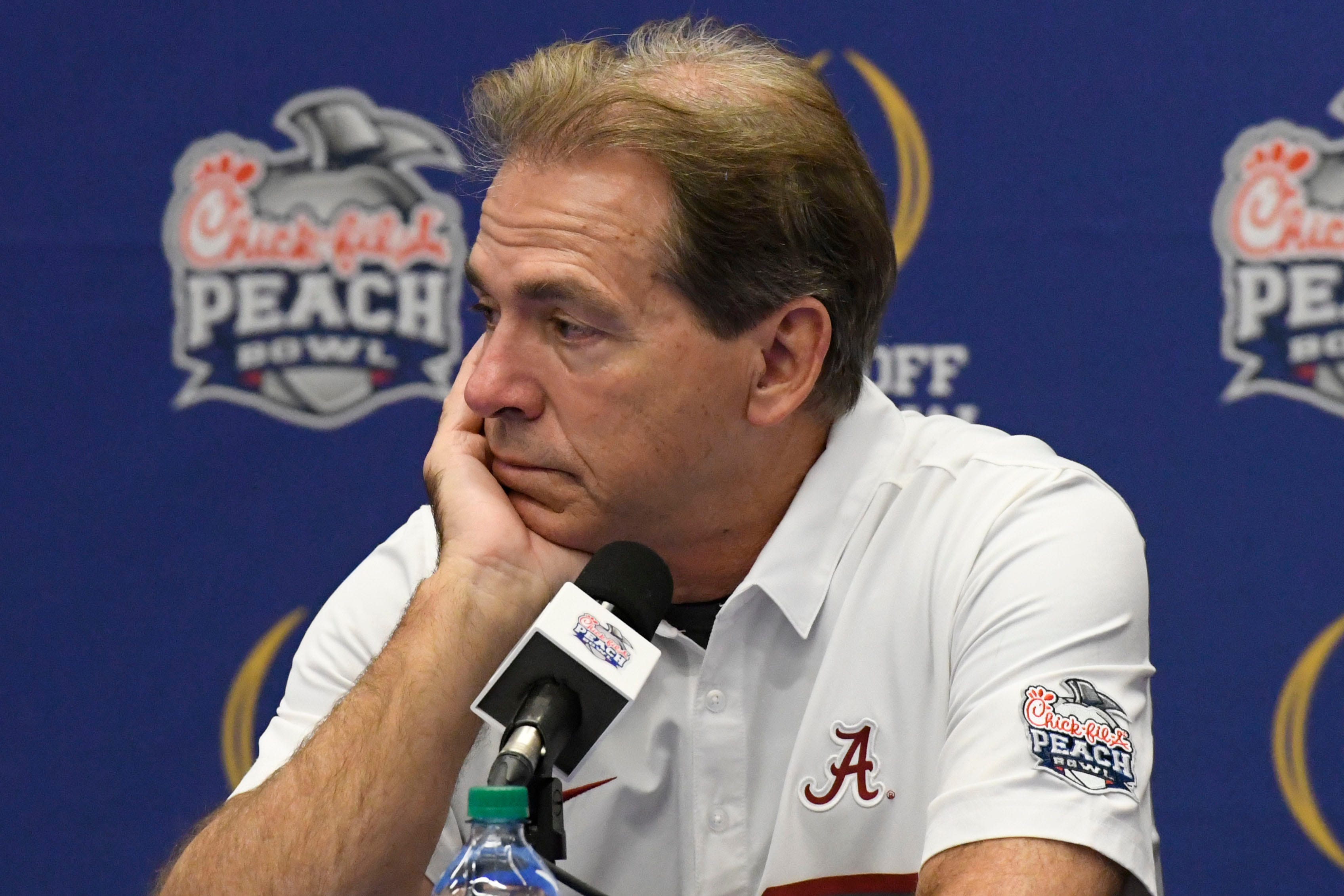 By working for Saban, Kelly would be showing some humility. He'd be taking a subservient role. That's not minor. It doesn't matter if the two actually get along — much like Saban and Kiffin, they both need each other to get ahead. And if the duo can play nice in front of the cameras, the perception that the two alphas can co-exist will be the reality.
Saban needs Kelly — he has to fully commit to the spread, and why hire Kelly's protege, Mark Helfrich, to lead that charge when you can hire the bonafide product?
Kelly needs Saban. If Chip wants to be an elite-level head coach again, he's going to need to show that he can get along with other big personalities. He'll also need to have some wins under his belt — it's been a while.
There are thousands of ways this could go wrong, but if it's played right, there could be truly spectacular results for both parties — the kind of results both men crave.