TCU used every ounce of playoff snub anger to destroy Ole Miss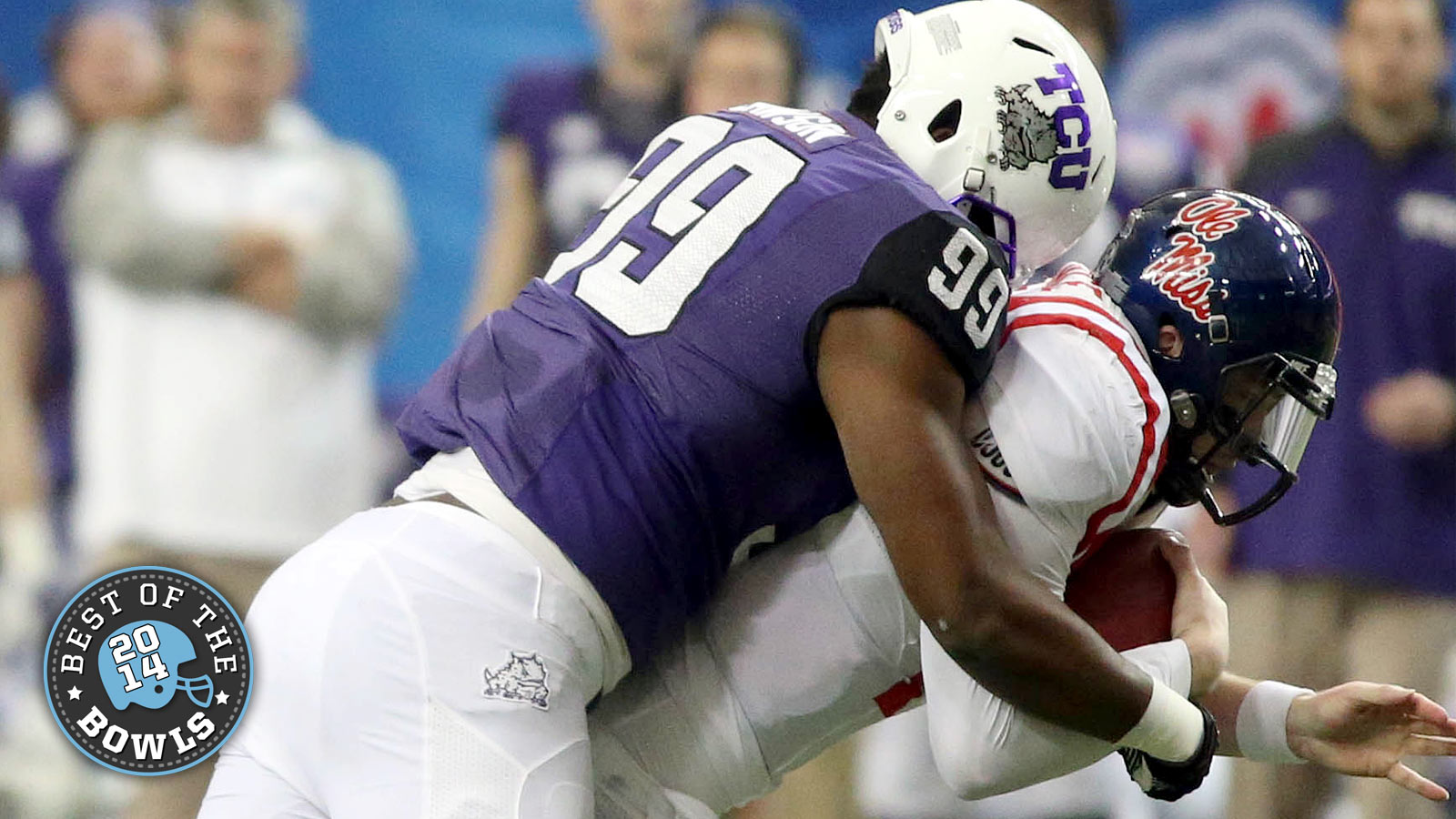 Did you have any doubt No. 6 TCU was going to come ready to play in the Chick-fil-A Peach Bowl after getting snubbed out of the College Football Playoff?
The Horned Frogs unleashed all of their pent-up anger on No. 9 Ole Miss.
TCU took a 28-0 lead into halftime after forcing Ole Miss QB Bo Wallace into three interceptions in the first 30 minutes, and then backed off in the second half to win 42-3.
They held Ole Miss to 10 first downs and nine yards rushing on 37 attempts. Wallace was left beaten and limping, finishing 10-of-23 for 109 yards with no touchdowns and three picks.
How bad was the romp? The Rebs hardly had any anwer for TCU, although they forced four turnovers of their own.
TCU got on the board with a trick play that worked to perfection:
QB Trevone Boykin is just toying with the Ole Miss D: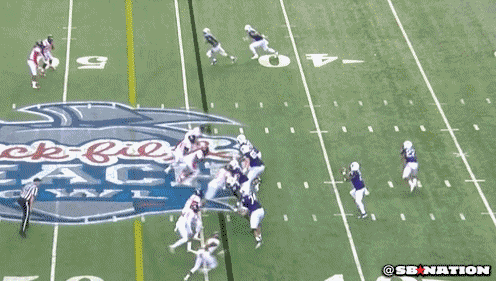 To make things even worse for Ole Miss, TCU is scoring defensive touchdowns and then mocking the Rebs' "Landshark" motto (:20 mark):
Here's James McFarland's diving INT in the end zone that gave TCU a 28-0 lead: http://t.co/Z6LU1NyUQl

— Jake Trotter (@Jake_Trotter) December 31, 2014
Here's another TCU defensive player mocking the Landshark:
The playoff controversy is done and can't be brought back from the dead — we won't try — but, um, committee: Any questions for your friends in Fort Worth?
Teddy Mitrosilis is an editor and writer for FOXSports.com. Follow him on Twitter @TMitrosilis and email him at tmitrosilis@gmail.com.