CFP Committee has Clemson ranked too low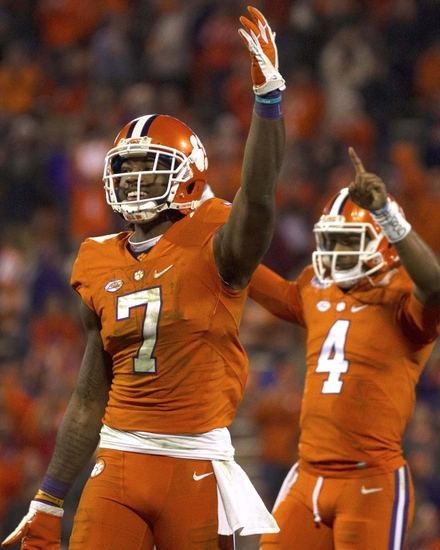 The CFP Committee has shown their Big 10 bias once again. Ohio State stayed at No. 2 for some reason, despite an ugly game against rival Michigan.
Clemson has moved up to No. 3 in the CFP Polls. Michigan dropped from No. 3 to No. 5 after losing to Ohio State. Wisconsin and Penn State are sixth and seventh, respectively. The Badgers and Nittany Lions will play each other on Saturday in the Big Ten Championship game. The release of Tuesday's poll marks the 18th consecutive College Football Playoff Poll that Clemson has been ranked in the top 25, and the 11th straight Top Four ranking for the Tigers.
Alabama stayed at No. 1 and Ohio State remained second after defeating No. 3 ranked Michigan in overtime last Saturday. Washington moved up to the No. 4 position after beating rival Washington State over the weekend.
The CFP committee got it wrong again. It's great that Clemson has jumped from 4 to 3 in the polls, but they should be above Ohio State. OSU struggled against an unranked Michigan State team two weeks ago and barely snuck by Michigan last week in a double-overtime victory. Clemson, on the other hand, has three victories over top 15 teams in the poll.
In addition, the Tiger's dismantling of rival South Carolina 56-7 was the largest margin of victory for Clemson in the series since 1900 and the largest margin of victory for an ACC team over an SEC team. OSU won't even be playing in their conference game-so how does this merit a ranking above Clemson, who will?
According to ESPN analyst David Pollack, "I don't think Ohio State is the second-best team. How we measure this is – Who can beat Alabama? I think Clemson has the best chance. Clemson's offense has firepower. Do they turn the football over? Absolutely. … I think that Clemson right now, with the firepower, with the defense, with the offense combined I think they have the best shot to beat Alabama. Hence, I think they should be the No. 2 team in the country." So while kudos to the Clemson Tigers is definitely in order, the CFP needs to rethink the rankings and give Clemson the No. 2 spot they deserve.
More from Rubbing the Rock
This article originally appeared on