On Campus: What Georgia must do to claim SEC title fans crave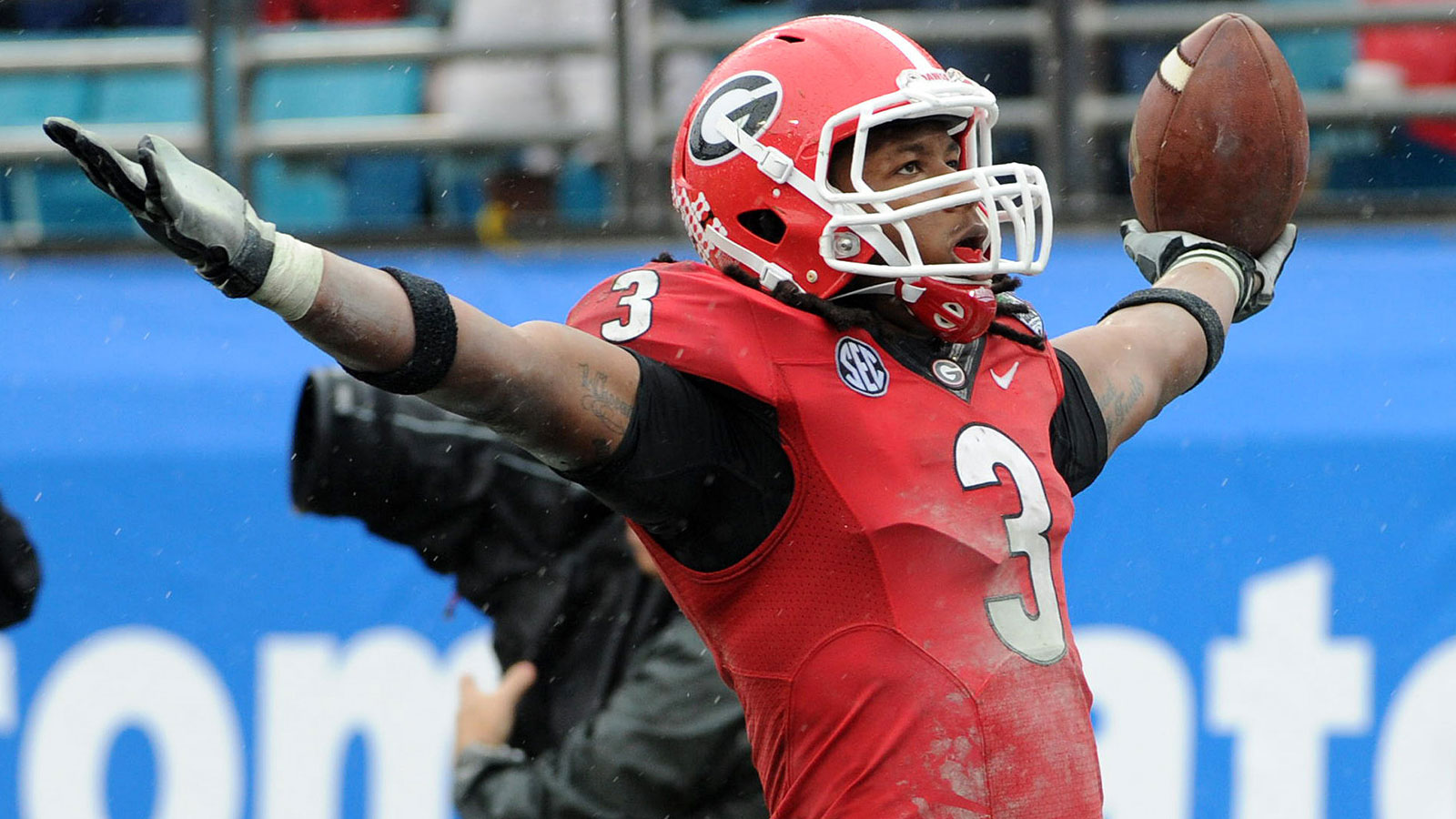 Editor's note: "On Campus" is a new daily file that is designed to take you around the country with our regional sites, providing current news, practice notes, features and more. It will be updated multiple times each day with new stories.
***
ATHENS, GEORGIA
Georgia comes into the season ranked No. 12 by AP and No. 3 in FOX Sports South's breakdown of Southeastern Conference. Knox Bardeen examines what must go right on both sides of the ball in order to give Bulldogs fans what they want: an SEC title and a shot at the playoff.
While (Todd) Gurley is absolutely the most recognizable player on this Georgia roster, the success of the Dawgs in 2014 doesn't solely rest on his shoulders. If success is measured by a 10-win season, Georgia could get there with Gurley being just good, not great.

But this fan base is played out with good, not great seasons in Athens.

For the Dawgs to make it to Atlanta to play in the SEC Championship Game, for Georgia to have a legitmate shot at a national title, four things have to happen — two on offense and two on defense.

On offense, a relatively unheralded offensive line must gel immediately, and offer protection for a new quarterback while opening holes for Gurley and Keith Marshall. Speaking of new quarterbacks, (Hutson) Mason doesn't have to put this team on his shoulders, but he has to avoid mistakes. With the talent around him at the skill positions, Mason can't get caught up in trying to do too much.

On defense, the Dawgs must tackle more effeciently in 2014 than they did a year ago. Too many big plays happened after missed tackles, and Georgia won't survive if that's a problem again. Georgia's young secondary must step up this season. There might not be a more make-or-break unit in the SEC than the defensive backfield in Athens.

If the secondary can show a marked improvement from 2014, there aren't too many teams in the country that can beat Georgia.
Click here for the full preview on UGA.
***
GAINESVILLE, FLORIDA
If you're in the area, stop in at the 34th Street Publix and congratulate the bagger at the checkout stand.
He just got a scholarship to play for the Gators, writes Chris Harry for FOX Sports Florida:
Michael McNeely, a wide receiver, and placekicker Frankie Velez lived out childhood dreams Friday when Florida coach Will Muschamp announced after practice the two walk-on players would be placed on scholarship this season.

Immediately, the pair was mobbed by their teammates.

"I didn't cry, but oh my gosh," an emotional McNeely said mere moments after he learned his tuition would be paid for. "I was overwhelmed there."

"It's like the greatest day of my life," said Velez, who was hoisted into the air by a mob of a fellow Gators. "This is insane."
Click here for the video and full story.
***
ON YOUR TV
By now, you've probably peeked — who are you kidding, you've dissected — the college football schedule and marked down the marquee matchups you can't miss this season.
But how about those games flying under the radar?
FOX Sports South takes a look the most underappreciated games for the opening month of action, explaining why you'll want to tune in for Penn State-UCF, Missouri at Toledo, and eight more.