Cardale Jones describes Braxton Miller's secret WR workouts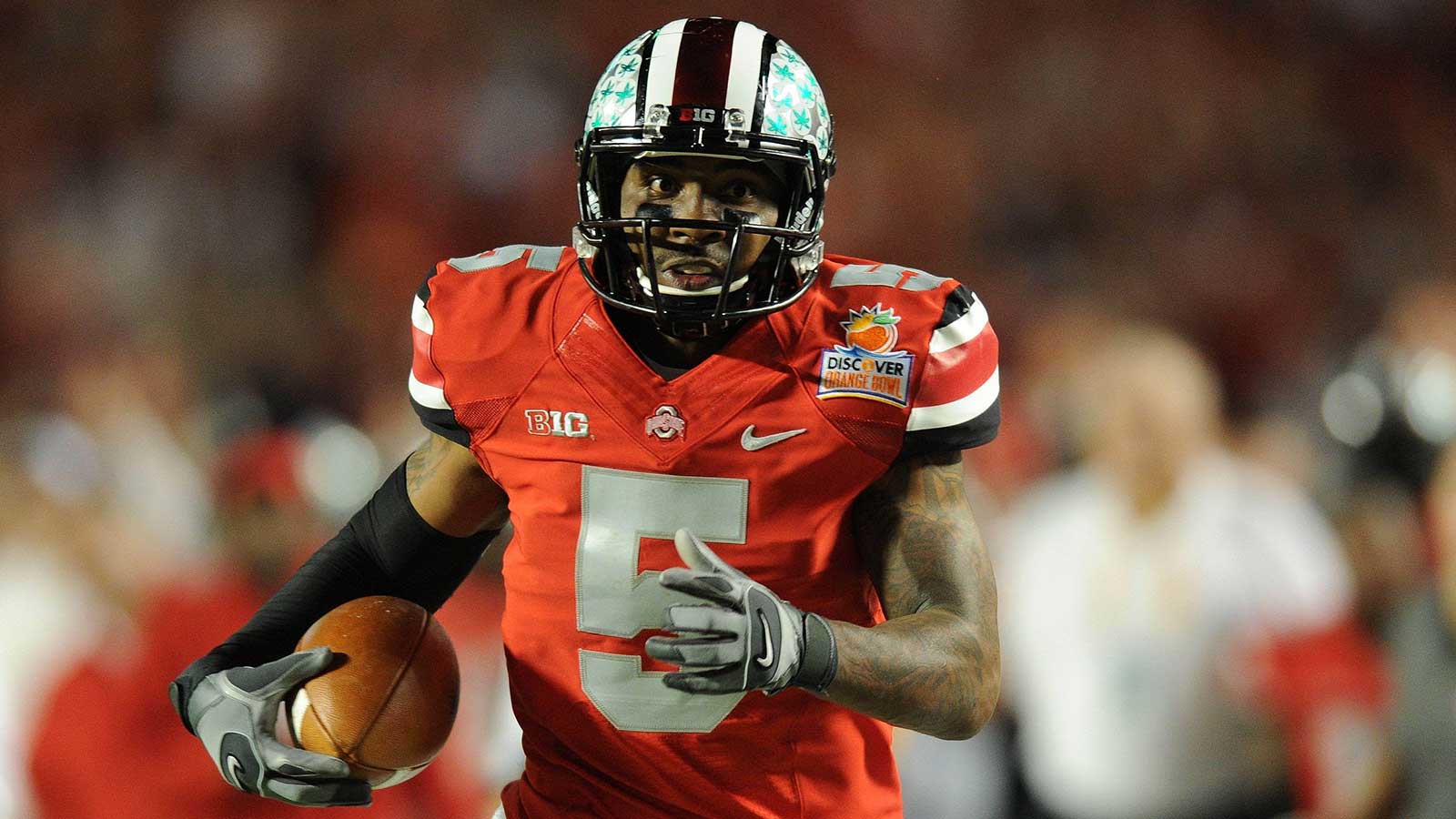 COLUMBUS — If anything was more surprising than the news Braxton Miller was going to switch from quarterback to wide receiver when it broke during the summer, it might have been…. when it broke during the summer.
Why is that? Because Miller revealed to Sports Illustrated he had been practicing his new position for months before the first story was published July 23.
Given how many outlets cover the Buckeyes and how many fans crave any bit of information they can get about them, keeping such a story under wraps can fairly be classified as an upset.
Monday one of his partners in espionage, quarterback Cardale Jones, shed some light on how things went down.
"Yeah that guy is weird, man," Jones said with a laugh. "He'd call you up at like 8:30, 9 o'clock and be like, 'Hey you wanna come throw?' and I'd be like, 'Not really, but yeah.'
"Then he'd say, 'Pull your car around to the back of the Woody (Hayes Athletics Center) so nobody sees your car in front,' like he's a ninja or something, but there were times when he called up managers who were at home to turn on the lights at the indoor (facility)."
As for Miller's first day with the rest of the team as a wide receiver, Jones said, "He looked like a guy in his first day playing receiver."