Can Wes Lunt realize his potential this season?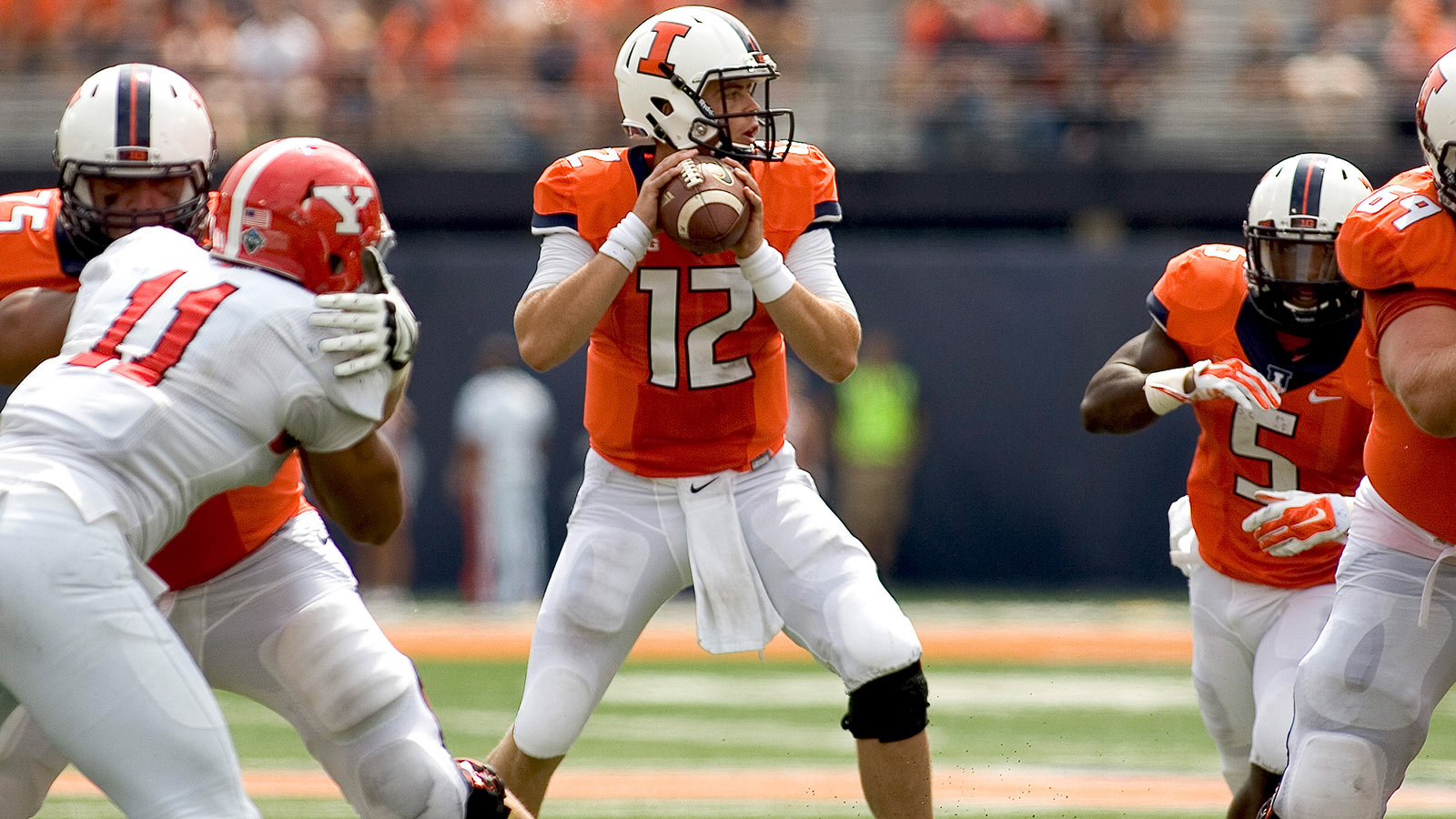 Wes Lunt certainly looks the part of a big time college football quarterback. He stands at 6'5" and 220 pounds which is the type of size coaches dream about when looking for a quarterback. He has a big arm and is accurate but injuries have plagued his time with the Illini.
Here is what his offensive coordinator had to say about his skill set per ESPN:
"He's got a great arm, Illini offensive coordinator Bill Cubit said. He's got great touch and can make some of the more difficult throws — the back-shoulder throw, the long ball, the feel throws. You don't have to sit there and say, We can't do this or make the defense only play two-thirds of the field."
Lunt only played in five games while he was at Oklahoma State due to leg and head injuries. Then last season after a great start, he broke his leg against Purdue which cut his season short. If Lunt is able to get the mental side of things in Cubit's difficult offense, the sky could be the limit for the Illini gunslinger.
(h/t ESPN)
Photo Credit: Mike Granse/USA TODAY Sports