BYU's Hill, Kaufusi placed on watch lists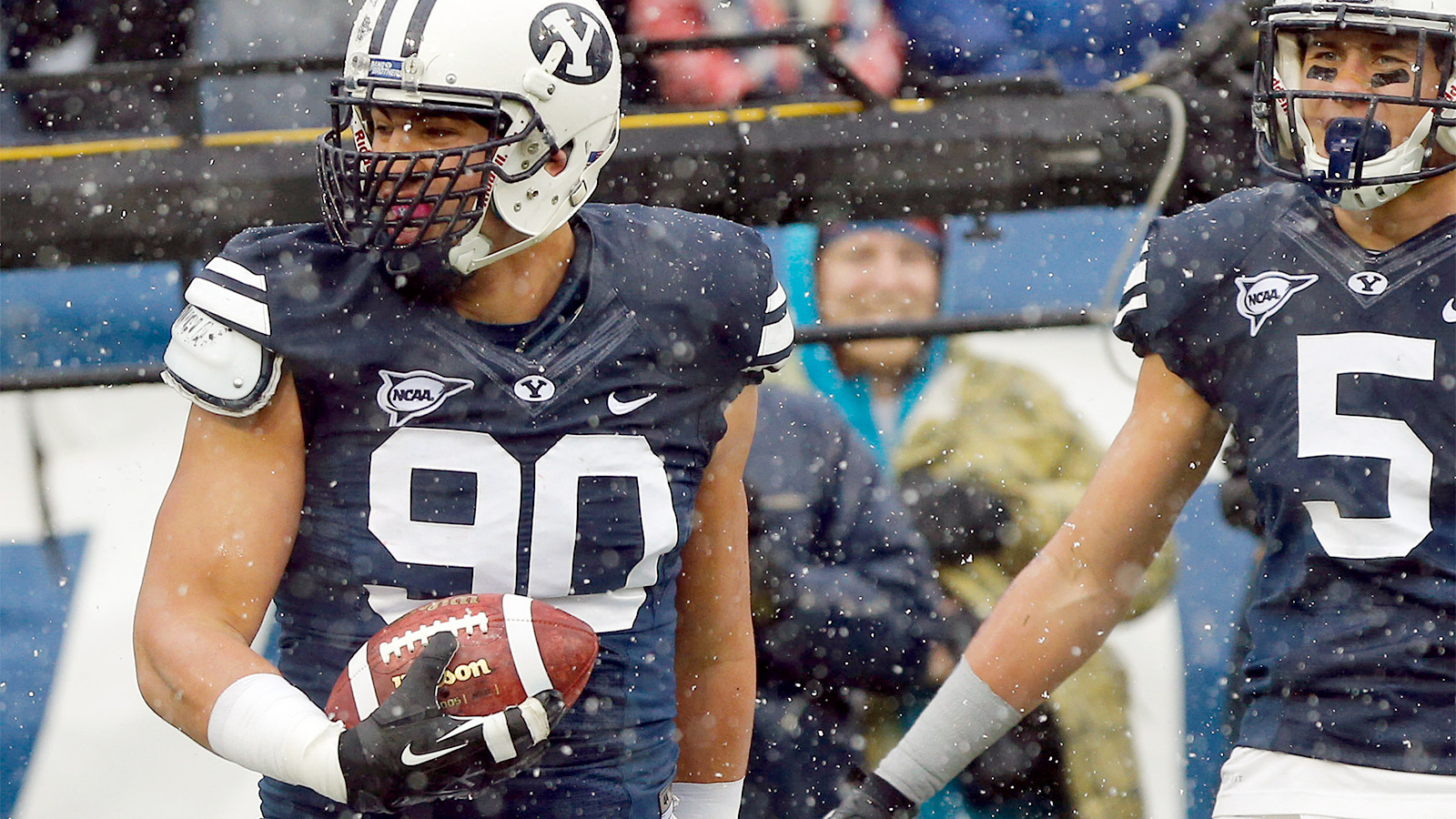 BYU's electric quarterback Taysom Hill and star defensive end Bronson Kaufusi were named to the Maxwell Award and Bednarik Award watch lists, respectively.
The Maxwell Award, which has been handed out annually since 1937, goes to the top college football player in the country, while the Bednarik Award goes to the best defensive player in the nation.
Hill, a rising senior, led the Cougars to a 4-0 start last year before suffering a season-ending knee injury in the fifth game of the year against Utah State.
The 6-2, 232-pounder completed 66.7 percent of his passes for 975 yards and seven TDs, while rushing for 460 yards and eight scores in 2014.
Hill, who is BYU's all-time leader in rushing yards for a QB, made the watch list for the second straight season.
Kaufusi, a 6-7, 265-pound senior, is BYU's active career leader in sacks (16) and is tied for No. 22 on the Cougars all-time list. Last year, Kaufusi led BYU with seven sacks and 11.5 tackles for a loss.
(h/t BYU)