BYU linebacker Colby Jorgensen grateful for family and faith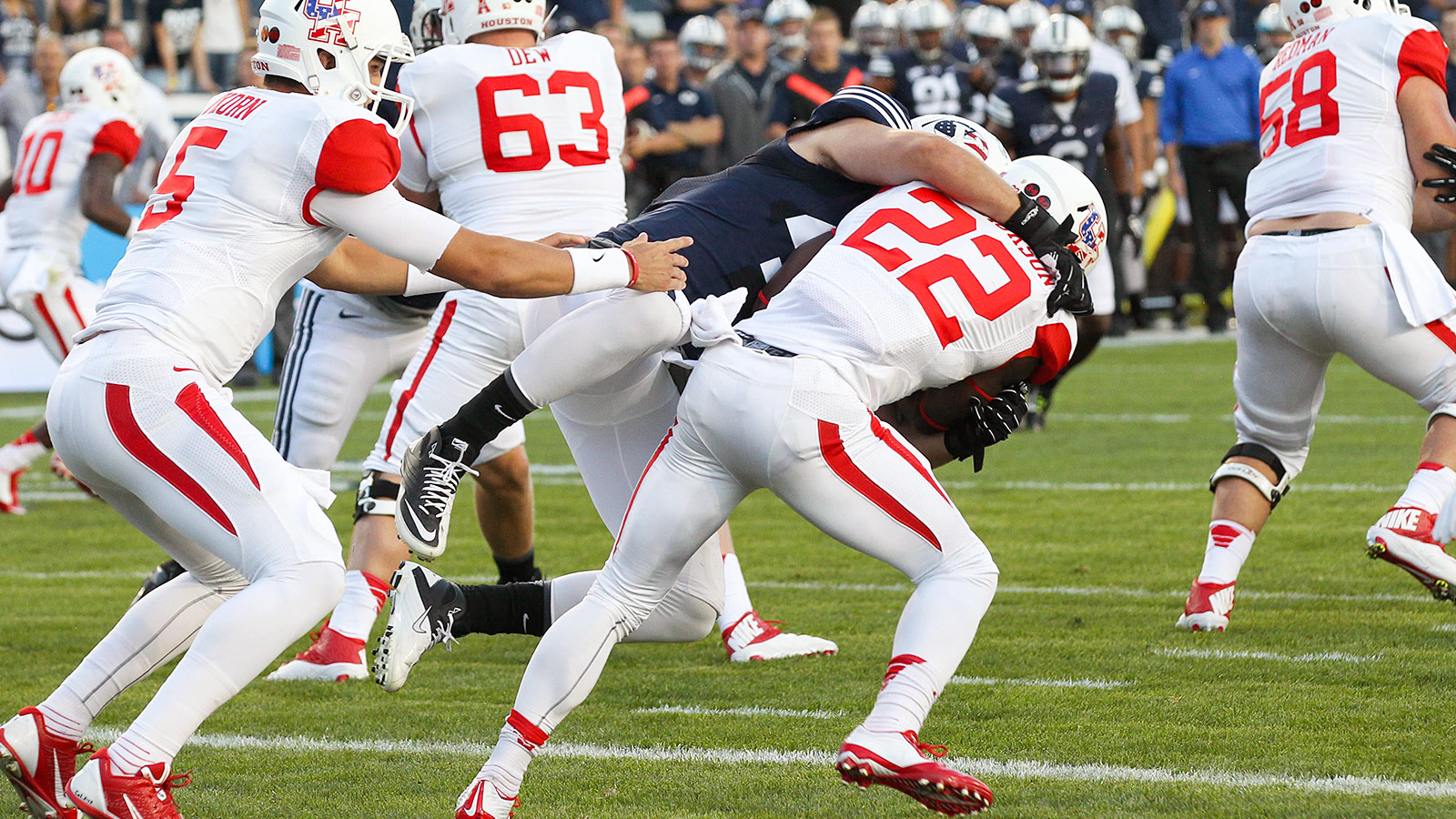 Colby Jorgensen, the BYU linebacker who is about a month removed from experiencing a gruesome neck injury, has definitely counted his blessings since going through such a traumatic time.
What a whirlwind it's been for BYU. Jorgensen, who has gone through quite a bit on his own, had watched the Taysom Hill injury, the Nebraska Hail Mary and the late Boise State heroics all from his couch. But given his current condition, a calm fist bump will have to suffice for those extraordinary moments.
"Those endings definitely aren't for someone in my condition," Jorgensen said with a chuckle. "A knee-jerk reaction is probably a little different than what the doctor would recommend."
Though Jorgensen's situation certainly isn't ideal, he knows it could have been worse.
"It's been a blessing and hard at the same time," Jorgensen said. "I love to see these guys, who I'm friends with, (guys) I've sweat and bled with on the field, do well, but then it tugs at the heartstrings that my life has changed so quickly."
(h/t Deseret Morning News)