BYU happy to be back at Edwards Stadium, seeking 300th win at home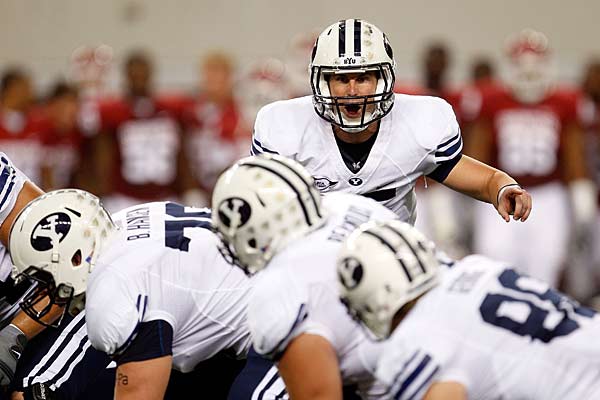 BYU is happy to be back home after playing three of their first four games on the road. And, in Week 5, they get to look forward to making a bit of history to boot.
The Cougars will strive to earn their 300th home win when they take on the Connecticut Huskies this Saturday.
"It's nice to be home, but it's cool to go other places and play," said defensive lineman Graham Rowley. "Sometimes it feels like we have a home crowd wherever we go, which is pretty unique to BYU. We're pretty excited to be home like we were against Boise State (on Sept. 12). That crowd was crazy and hopefully we can get that this week and for the month because we're here all month."
Yes, it's still nice to be home, despite playing on the road in three iconic venues at Nebraska, UCLA and Michigan.
(h/t Deseret Morning News)