BYU football: Jamaal Williams to the New England Patriots is a good fit
BYU football's Jamaal Williams will be a mid-round NFL Draft pick. Here's why the running back would be a great fit with the New England Patriots.
Jamaal Williams is BYU football's all-time leading rusher. He's coming off a fairly productive Senior Bowl and is working towards being drafted in April.
There are a number of teams that will be targeting a running back in the middle rounds of the NFL Draft. The Packers, Eagles, Giants and Lions are some of the top teams that are projected to nab a running back, but there's a team flying under the radar.
The New England Patriots.
The Super Bowl Champions have a stable of running backs on the roster right now. Dion Lewis, LeGarrette Blount and Super Bowl hero James White all split time this year.
But I think things will change by April.
So this is why Jamaal Williams to the reigning champs is a perfect fit.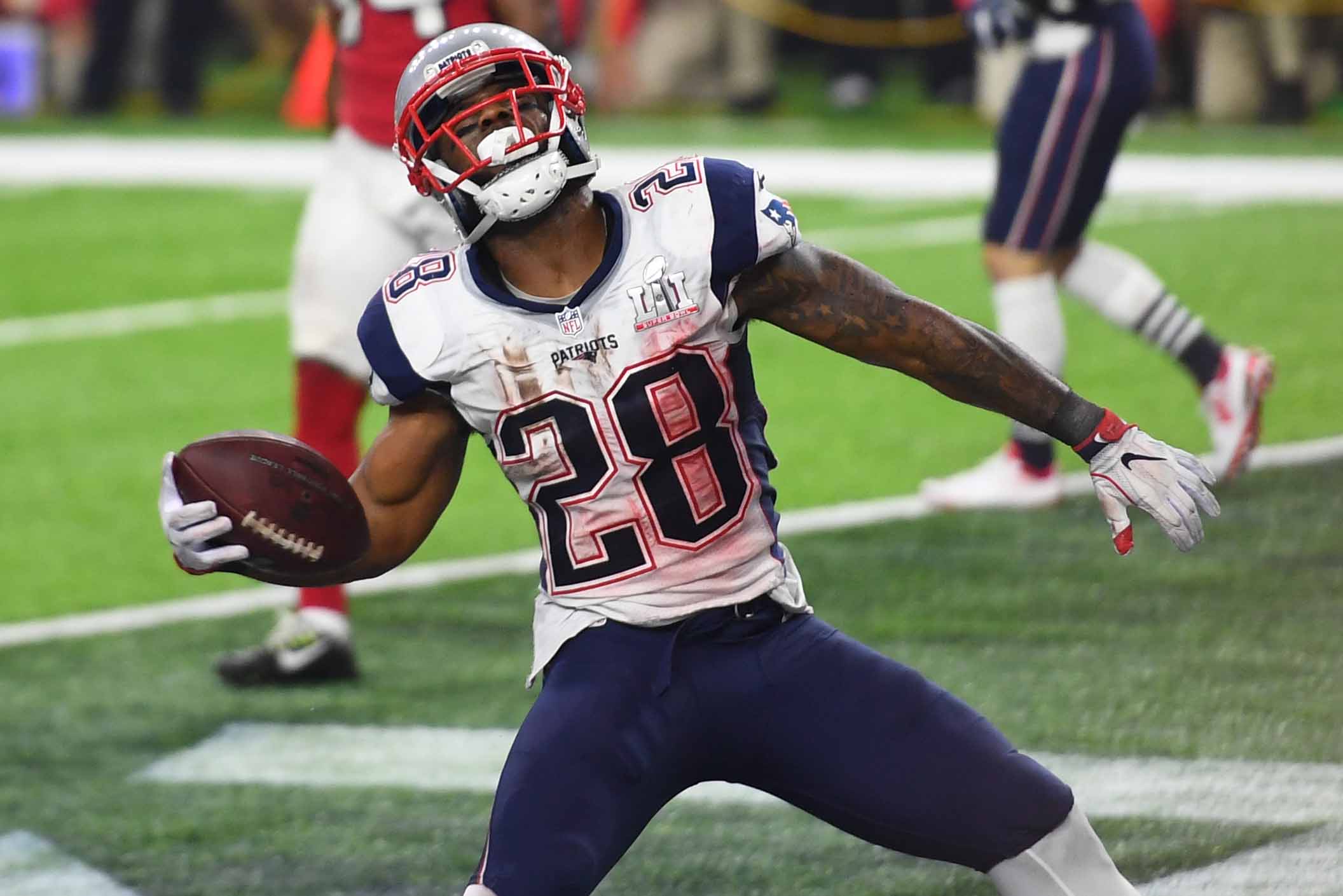 RBs on the roster for New England
The Patriots utilize a three-headed attack at running back. LeGarrette Blount is the power/workhorse back, Dion Lewis is a pass catcher and James White does a little of both.
LeGarrette Blount: 299 carries for 1,161 yards, 18 touchdowns; Seven receptions for 38 yards
Dion Lewis: 89 carries for 362 yards, five touchdowns; 22 receptions for 127 yards, one touchdown
James White: 46 carries for 195 yards, two touchdowns; 78 receptions for 688 yards, seven touchdowns
Granted, up until the Super Bowl, James White did little of note for New England. But after his performance in the biggest game of them all, it's not unreasonable to assume his role will get bigger next season. He will make $690,000 next season before becoming a free agent.
Lewis has a lengthy injury history, but the Patriots are also undefeated when he suits up (17-0). He's under contract through next season, where he's slated to make $1.2 million.
Blount was a 1,000-yard rusher, but he only averaged 4+ yards per carry eight times this season. He led the NFL in touchdowns, but he wasn't a game-changing runner. He made $1 this season and is now a free agent.
But let's assume Blount walks. Now there's suddenly an opening for the BYU football superstar.

Will the Patriots bring back Blount?
Jamaal Williams fitting in New England revolves around what Bill Belichick does with Blount.
He made just $1 million this season, which the Patriots would love to give him again to return in 2017. But the obvious question is: Will the NFL's leader in touchdowns want to take such a small payday again?
By all accounts he's been an excellent teammate since coming to New England. And he's had some great moments – like running over the Colts in the AFC Championship game a couple years ago – but Belichick doesn't care about what you once did. He's only concerned with what you'll do next year.
Judging from Blount's last six games, that might not be much. He took 86 carries for 241 yards – averaging just 2.8 yards per carry.
While a hometown discount is in play with Blount, let's assume that New England lets him walk.
Enter J-Swag Daddy.
Williams will have good NFL Draft value
The Patriots love mid-round (and late-round) selections. Luckily for them, that's exactly where Williams is projected to go (somewhere between rounds three and five).
Running back is a devalued position in today's NFL. Not many teams have true, premier workhorse back. Most teams – the Patriots included – have gone to a stable of backs.
It really looks like Williams could fill the role that Blount had. Draft analysts across the country have touted Williams' running style – powerful and explosive. I think he could provide some of the power that Blount gave, but also provide more elusiveness and speed. Williams could come in and take 10-15 carries on day one – which is about what Blount got this season. While BYU football fans would love to see Williams start somewhere, that situation is very unlikely. But him taking limited reps gives him a chance to carve out a role for himself, and it helps him stay healthy.
Want your voice heard? Join the Lawless Republic team!
Matt Miller's latest mock draft has Williams going in round three to the Washington Redskins. There's no way the Patriots draft him before then, but if he slips to the tail-end of the third round, I think there's a very real possibility he ends up with the Super Bowl champs.
And who wouldn't want that?
More from Lawless Republic
This article originally appeared on