BYU football: Bearcats want revenge for Cougars' hospitality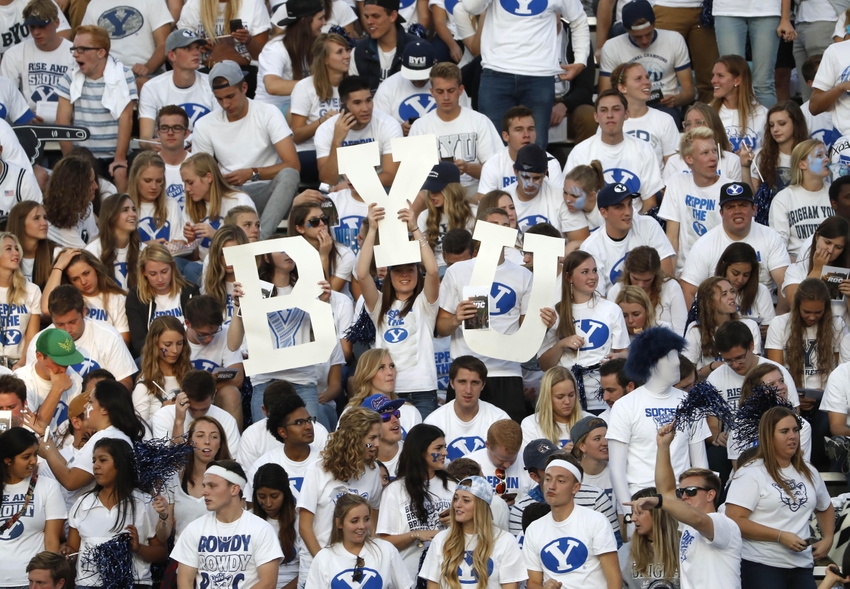 It seems that BYU football gave the Cincinnati Bearcats too nice of an experience last season. Now the Bearcats want revenge for last year's hospitality.
BYU football played host to Cincinnati last season on Oct. 16, 2015. The Cougars won the game 38-24 behind Tanner Mangum's 252 yards and two touchdowns and Bronson Kaufusi's three sacks.
By all accounts, BYU brass went out of their way to make the Bearcats feel at home in Provo, but apparently Cincy didn't appreciate the effort.
According to reports from Cincinnati's student newspaper at least one Bearcat is seeking revenge for the Cougars' hospitality.
Cincy safety Carter Jacobs told the paper that the entire team will be out to avenge the niceness that came their way last October.
More from Lawless Republic
"Honestly, we're looking for revenge," Jacobs said. "They try to kill you with kindness. When we went there they gave us these goody bags when we walked in and [tried] to give us some shaving cream and stuff like that to make us feel like we're at home. But I'm looking for revenge because I know it was just a big slap in the face to us."
BYU football and BYU staff makes a real effort to make LaVell Edwards Stadium as welcoming as possible for opposing teams and fans. Against Mississippi State, stories of free ice cream went viral. Before each game the BYU band plays the opposing school's fight song.
I don't know, but this whole thing certainly seems silly to me.
If anything, I would think BYU's effort to go above and beyond would be happily received. But what do I know?
I suppose BYU stuck between a rock and a hard place. If they do nothing, they'll start hearing the whole 'LDS owned BYU is too snobby' thing. If they keep being hospitable, I guess they'll just give other teams more motivation.
Then again, this seems to be the only complaint from an opposing team about treatment in the past couple years. Maybe Jacobs is just grasping at straws to stay motivated.
Do what you have to do, I suppose.
Want your voice heard? Join the Lawless Republic team!
BYU football and Cincinnati kicks off at 1:30 p.m. MDT on Saturday, Nov. 5.
This article originally appeared on