Byars headlines hall of fame candidates from Ohio State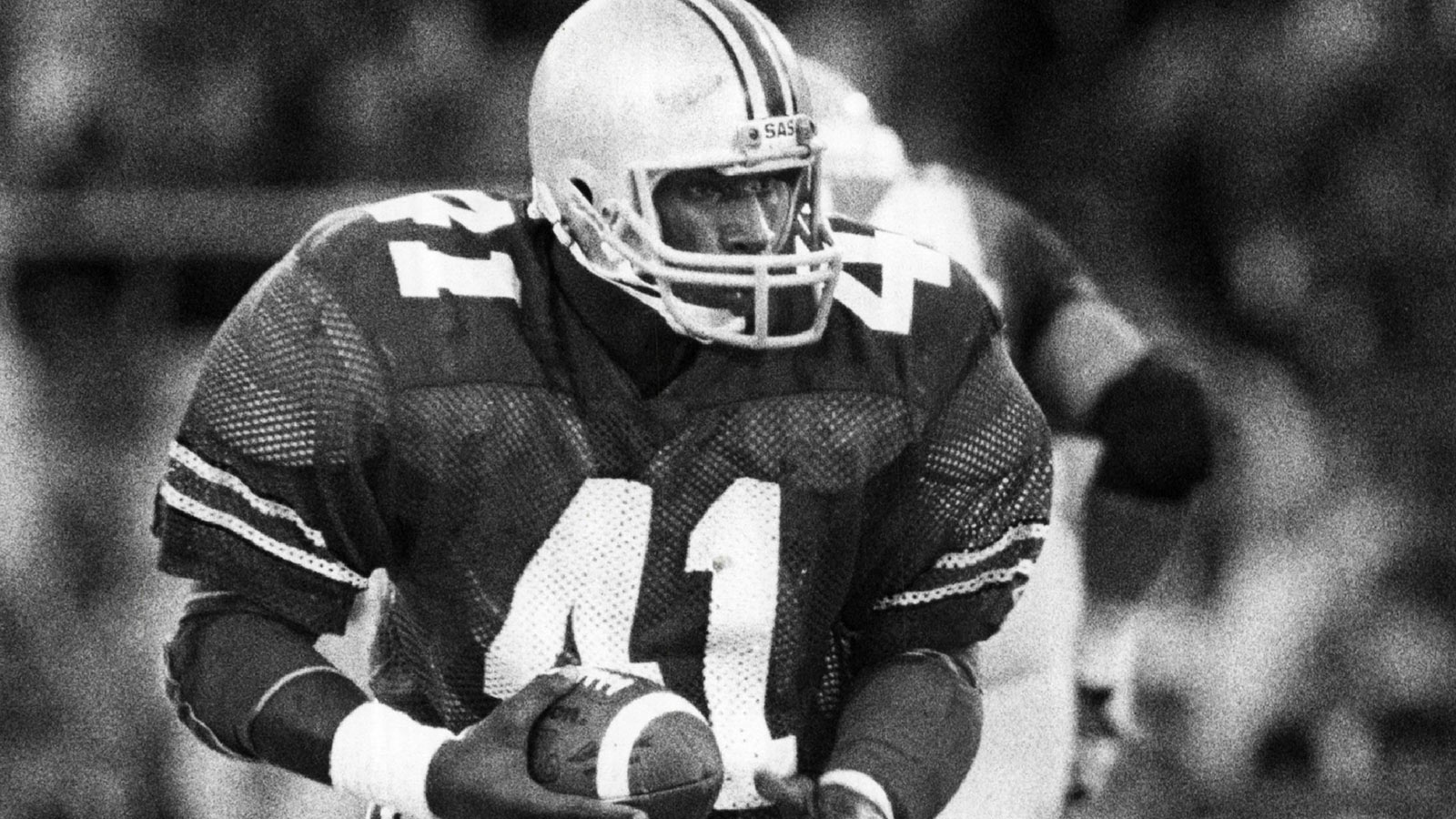 Three men who ran the football and one who specialized in stopping such players make up Ohio State's four-man contingent on the 2016 College Football Hall of Fame ballot released Tuesday.
Keith Byars was an All-American halfback who led the nation and set an Ohio State record (since broken) with 1,764 rushing yards in 1984. He was the Big Ten's Most Valuable Player that season and finished as runner-up for the Heisman Trophy.
A few years earlier, Tom Cousineau was a two-time All-American who set the school's single-season record with 211 in 1978 and is still second in school history with 569 career tackles. He was MVP of the 1977 Orange Bowl and went on to be the No. 1 overall pick in the 1979 NFL draft by the Buffalo Bills.
Jim Otis was a fullback at Ohio State from 1967-69 and led the team in rushing all three seasons, including when the Buckeyes won the 1968 national title.
Predating all of them is Rudy Hubbard, a running back from Youngstown who lettered from 1965-67 but had a greater impact as an assistant coach for Woody Hayes from 1968-73. The first African-American assistant coach at Ohio State, Hubbard is credited with recruiting such Buckeye stars as Archie Griffin and Cornelius Greene. He went on to become head coach at Florida A&M, where he led the Rattlers to the inaugural Division I-AA national championship in 1978.
The 2016 College Football Hall of Fame class will be announced in January and enshrined next December.