Butch Jones: Tennessee Football Coach Says Vols Sold Out Season Tickets in 2016 for First Time Since 2001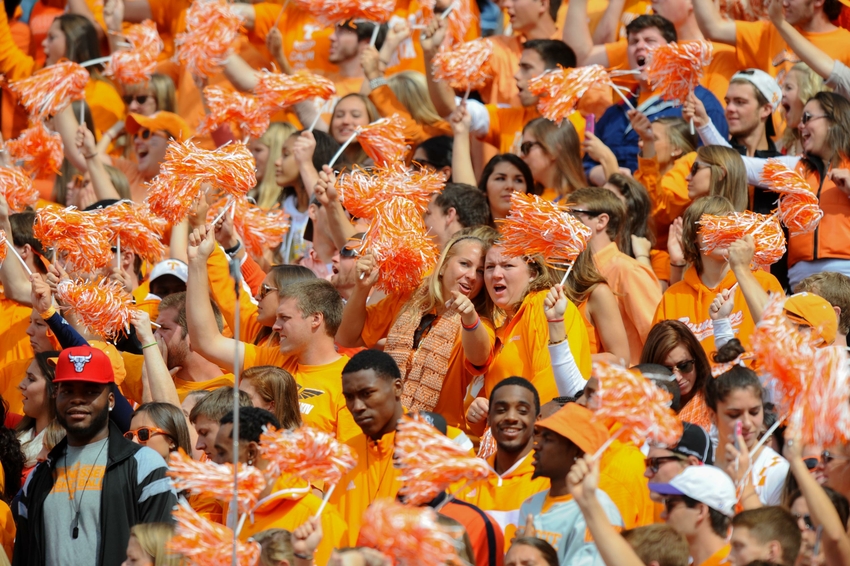 Tennessee football head coach Butch Jones says the Volunteers sold out their season ticket allotment for the first time since the 2001 season.
---
More and more signs continue to point to the Tennessee football program returning to its glory days under Butch Jones. The fourth-year head coach has announced that the Vols sold out their season tickets for 2016.
Jones said that Tennessee has sold nearly 73,000 season tickets for the year, the first time they sold out since 2001.
He made the announcement on Twitter, thanking Vol Nation in the process.
THANK YOU VOL NATION! #GBO 🍊🍊🍊 pic.twitter.com/JK5jfdnJow

— Butch Jones (@UTCoachJones) August 31, 2016
Considering Neyland Stadium only has 102,000 seats in it, selling 73,000 season tickets is incredible. Tennessee is back to the days where it was almost impossible to find tickets for the top games.
The interesting part about this is that the Vols did not sell out season tickets any time after 2001. Sure, it was the last time they finished the year in the Top Five. But in 2002 and 2005, they were SEC Champion favorites at the beginning of the year.
The sellout is a testament to Butch Jones and the job he has done restoring enthusiasm around the Tennessee football program.
After all, the Vols are in the Top 10 for the first time in a decade and in the preseason Top 10 for the first time since 2005.
Meanwhile, they return 20 starters from a 9-4 team that could have easily gone undefeated.
As a result, Rocky Top is buzzing across the country, and the Vols are the talk of the town in the south. However, it is time to put it all on the field.
Can they finally live up to all of these expectations? Will they be able to handle the pressure from the fan base and the experts?
We will find out soon enough.
More from All for Tennessee
This article originally appeared on