Boise State vs Air Force live stream: Watch Broncos vs Falcons online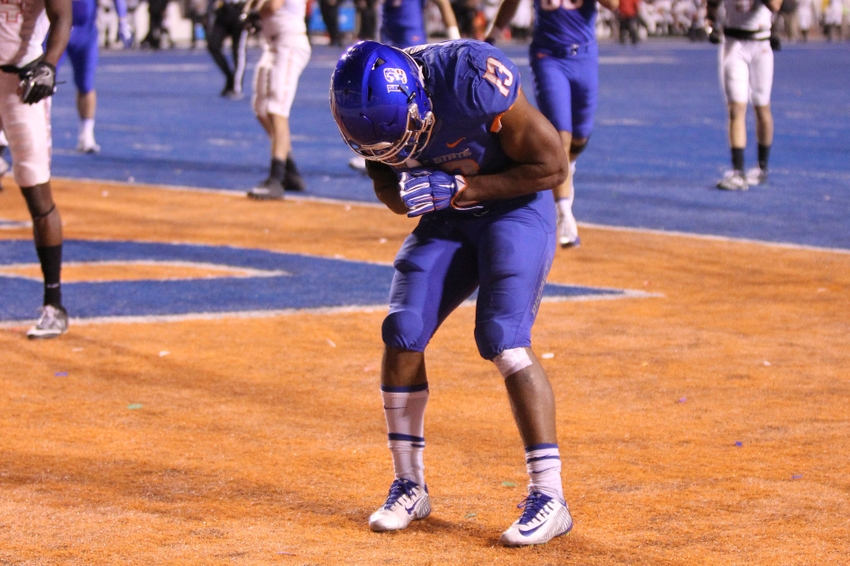 Here's how you can watch Friday afternoon's Boise State vs Air Force game from Falcon Stadium online.
Boise State needs a big win on Saturday over Air Force to stay in the hunt for a New Year's Six bowl. However, if the Broncos want to have a chance to win the Mountain West, they will need Wyoming to lose to New Mexico as well.
Even in the post-Chris Petersen era, the Broncos have remained one of the best non-Power Five teams in the country. Brett Rypien has been responsible for a lot of the success this season, passing for 3,025 yards and 22 touchdowns.
Thomas Sperbeck leads the receiving corps with 1,070 yards and nine touchdowns on 67 receptions. Jeremy McNichols has been a force in the run game as well, accounting for 1,575 yards and 22 touchdowns — he is severely underrated.
Air Force will be no easy task for the 10-1 Broncos, though. The Falcons will host Boise State in the big game and they are the same team that beat Navy by two touchdowns earlier in the season. The Falcons will be searching for win No. 9 on Friday.
Shaking up the conference standings and New Year's bowl outlook will be on the schedule of things to do for Air Force on Friday afternoon, and it's entirely possible.
The Falcons have been able to experience so much success this season from having an elite run game. In fact, they average over 300 yards per game on the ground and four players have at least 500 rushing yards.
Here's how you can watch Friday's Boise State vs Air Force game online:
Date: Friday, Nov. 24
Start Time: 3:30 p.m. ET
Location: USAFA, CO
Venue: Falcon Stadium
TV: CBS Sports
Live Stream: CBS Sports
Boise State needs to win out and get some help from New Mexico by beating Wyoming in order to remain the highest-rated Group of Five team.
This article originally appeared on