Boise State's Ryan Finley planning graduate transfer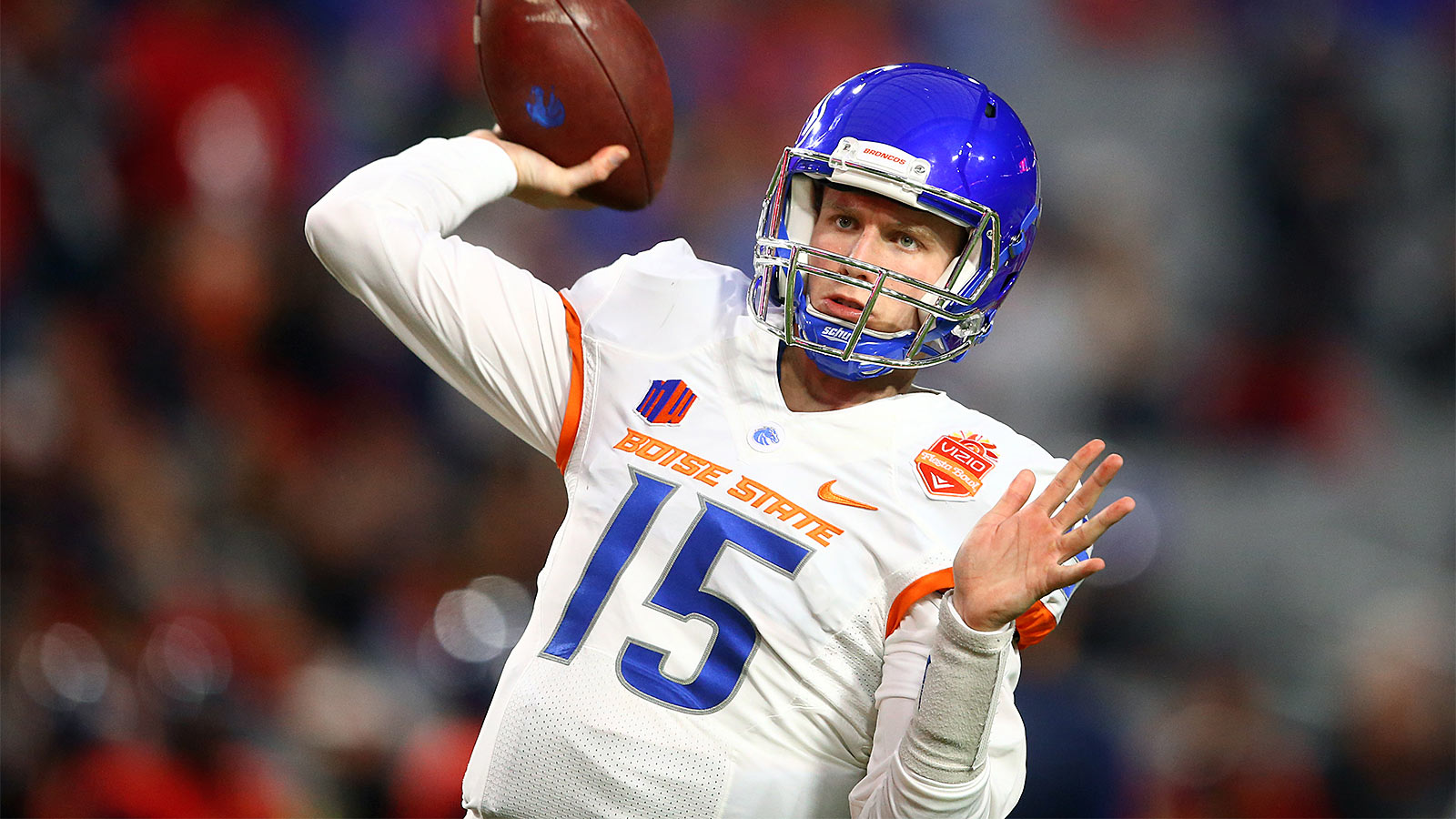 There is another graduate transfer QB on the market. Former Boise State starter Ryan Finley will transfer out after his expected graduation from the school in May, meaning he will be eligible to play for another FBS program in 2016.
The 6-4, 200-pounder from Phoenix played in three games in 2015 before suffering a season-ending ankle injury in mid-September. He went 16-26 for 129 yards and an INT in his first career start against Washington— a 16-13 BSU win. The following week, Finley threw three picks in a loss at BYU. Highly touted Brett Rypien, a freshman last season, took over and established himself the clear No. 1 after winning MWC Freshman of the Year honors and the Poinsettia Bowl Offensive MVP award. Rypien had a 20-8 TD-INT ratio.
Finley threw for 646 yards and three TDs and five interceptions in his BSU career.
One interesting aspect with Finley is he may become the rare grad transfer with three years of eligibility remaining. Most usually only have one left. "He has a clean case for his '15 medical hardship (filed by BSU) as well as the clock extension — in that he arrived on campus in '13 with a shoulder injury that required surgery," his father Pat told FOX Sports.