Boilermakers' Darrell Hazell feels bowl game is realistic in 2015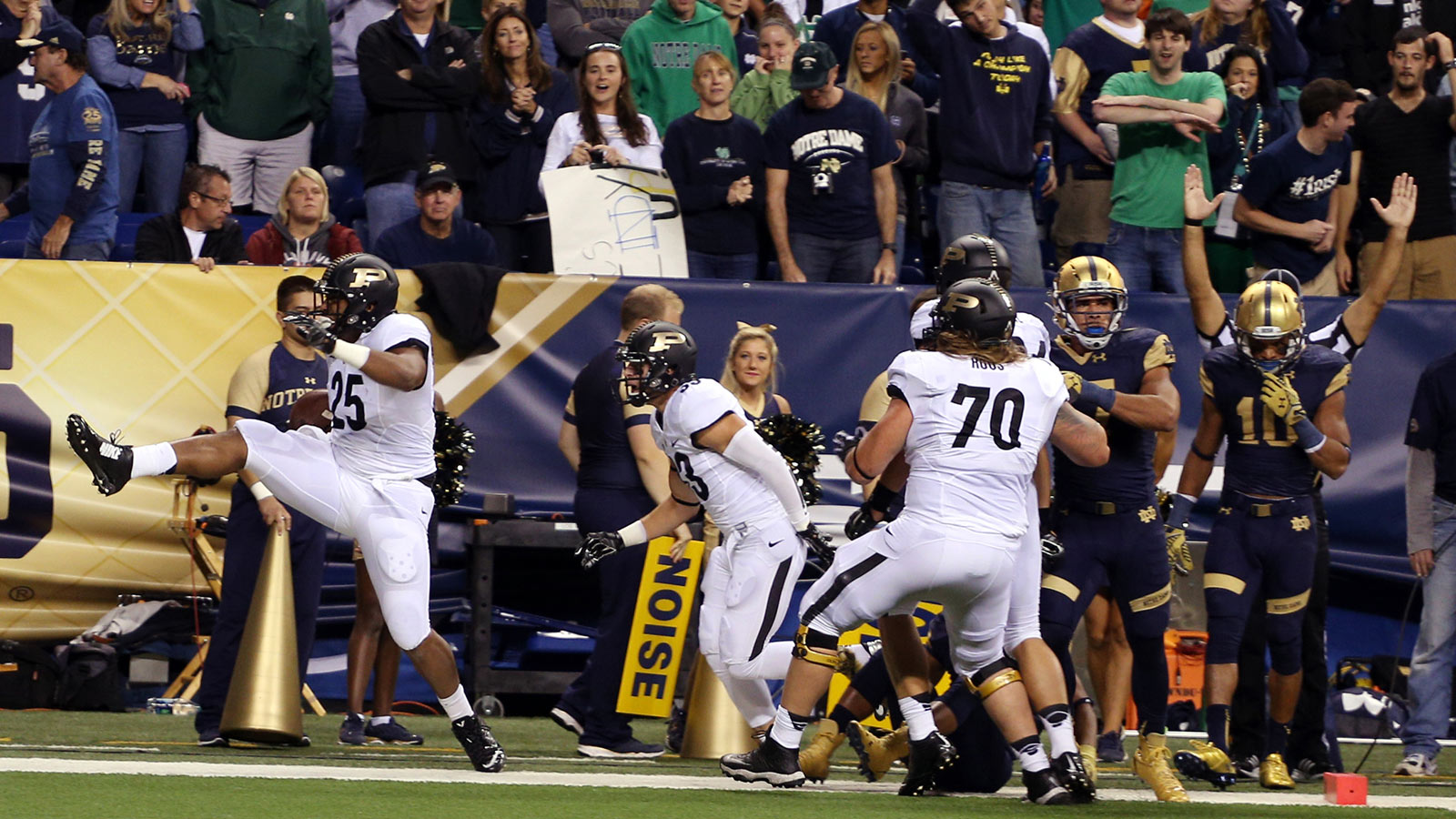 Despite having just one Big Ten victory in two seasons, Purdue Boilermakers head coach Darrell Hazell remains as optimistic as ever about his team.
After finishing up a spring where he feels the team got much better, the head coach entering his third season sat down with the Big Ten Network to discuss a wide range of topics. Among them were his feelings on making a bowl game this season. When asked if it's realistic, he offered this up per BTN:
"Yes. Absolutely. And here is why I say that. I went back in January, closed my office door and watched every game. The biggest thing I found, in six of those games we lost, we were within 10 points in the fourth quarter and just didn't finish. Being competitive last year will really help us this year in terms of getting over the hump. We have to win some games early. If we can—this team is different in terms of confidence and it will take off."
Given the level of talent on the roster when he took over, his seat might not be hot yet, but it is warm. Getting to that bowl game will cool it considerably.
(h/t Big Ten Network)
Photo Credit: Brian Spurlock/USA TODAY Sports