Bogus running into the kicker penalty was the difference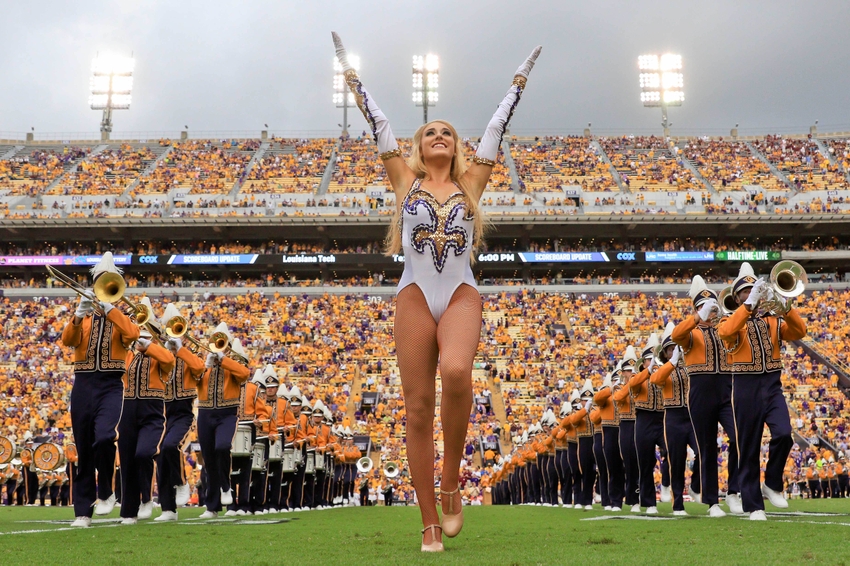 During the 1st quarter there was a running into the kicker penalty that ultimately cost Mississippi State four points in a 23-20 game.
LSU drove into the red zone, up 7-0, when they failed to convert a 3rd & 4. Their kicker then made a 35 yard field goal, but a flag was thrown for running into the kicker….
Bogus running into kicker penalty that cost us four points in a 23-20 game. pic.twitter.com/YcqnAPiGVn

— M&WN Football (@mwnfootball) September 18, 2016
Since it was 3rd & 4 and it's a five yard field goal, LSU was able to take the three points off the board and get a first down.
As you can see in the video, Johnathan Calvin left his feet and touched the kicker. Dellphoossee or whatever their kicker's name is fell to the ground like he had been hit by a car….clearly acting.
With Leonard Fournette and a fresh set of downs in the red zone it's not all that difficult to get in the endzone, and that's exactly what LSU did. It took them three plays to do it, but they did.
So instead of 10-0 it became 14-0. In a game that ended 23-20, that was the difference.
Now, I know MSU could have stopped LSU from scoring a touchdown after the penalty. And certainly the Bulldogs had plenty of chances as they punted four times inside LSU territory. And this occurred in the 1st quarter so there was plenty of time in the game that this wasn't he deciding call. Yes, the closing minutes might have been played differently if the Tigers only had 19 points.
Ifs, ands, buts, candy and nuts – Mississippi State lost by three points and that was a bogus running into the kicker penalty.
More from Maroon and White Nation
This article originally appeared on