Bobby Bowden Movie Trailer is a Must See For All FSU Football Fans (Video)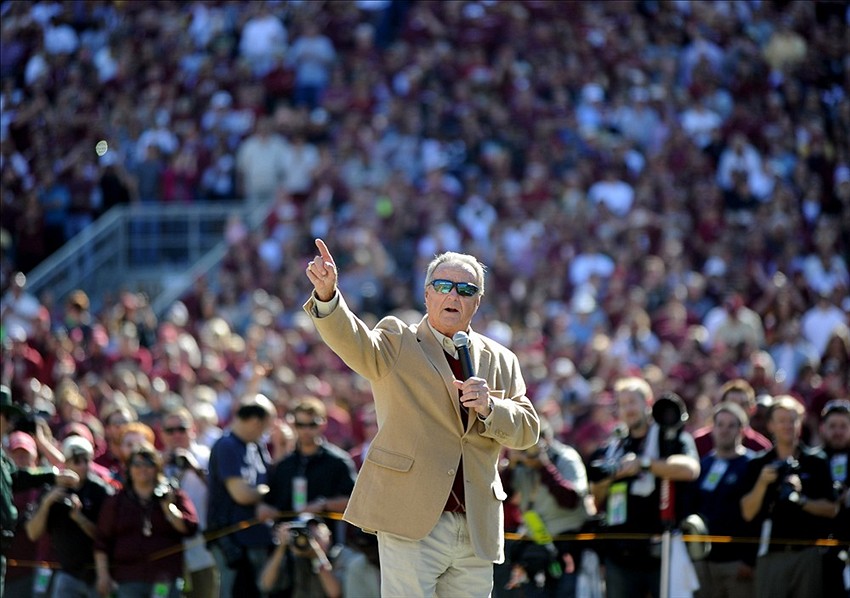 The documentary of legendary former FSU football coach Bobby Bowden shows the man both on the field and the even better man off of it.
If the Seminoles play their cards right – and get a little help – there will be two trips to Tampa for football games this season. Saturday, the 'Noles take on the USF Bulls while the college football national championship game will take place at the same location on January 9th.
The night before a champ is crowned, some of the biggest names in college football – past and present – will be across the bay in St. Petersburg for the red carpet premiere of the documentary about the legendary former head coach at FSU, Bobby Bowden.
This week, the movie's trailer was released – and it certainly is a must see for any FSU fan that knows what Bowden did to make the Seminoles one of the best programs in the nation:
As the years go on, more and more people will not remember what Bowden truly did for the program. A team on the brink of being shut down due to poor performance and no money, Bobby Bowden rescued FSU football – and turned it into a national power in a short period of time.
The movie will be shown simultaneously at over 400 theaters across the country. To find the one near you, click on this link to buy tickets.
This article originally appeared on