Bo Scarbrough recreates infamous Usain Bolt grin as he sprints to a 68-yard TD
Alabama running back Bo Scarbrough capped off an epic Peach Bowl performance with a flashy 68-yard touchdown run that sealed the 24-7 victory over Washington on Saturday.
And while Scarbrough's run was definitely the highlight of the game, most people probably didn't notice the best part — the finish.
As the bruising sophomore sprinted into the end zone — leaving at least seven Huskies in the dust — he recreated one of the most memorable sports photos of 2016 — Usain Bolt's infamous grin during the Men's 100 meter semifinal at the Rio Olympics.
The moment was captured perfectly by an AP photographer: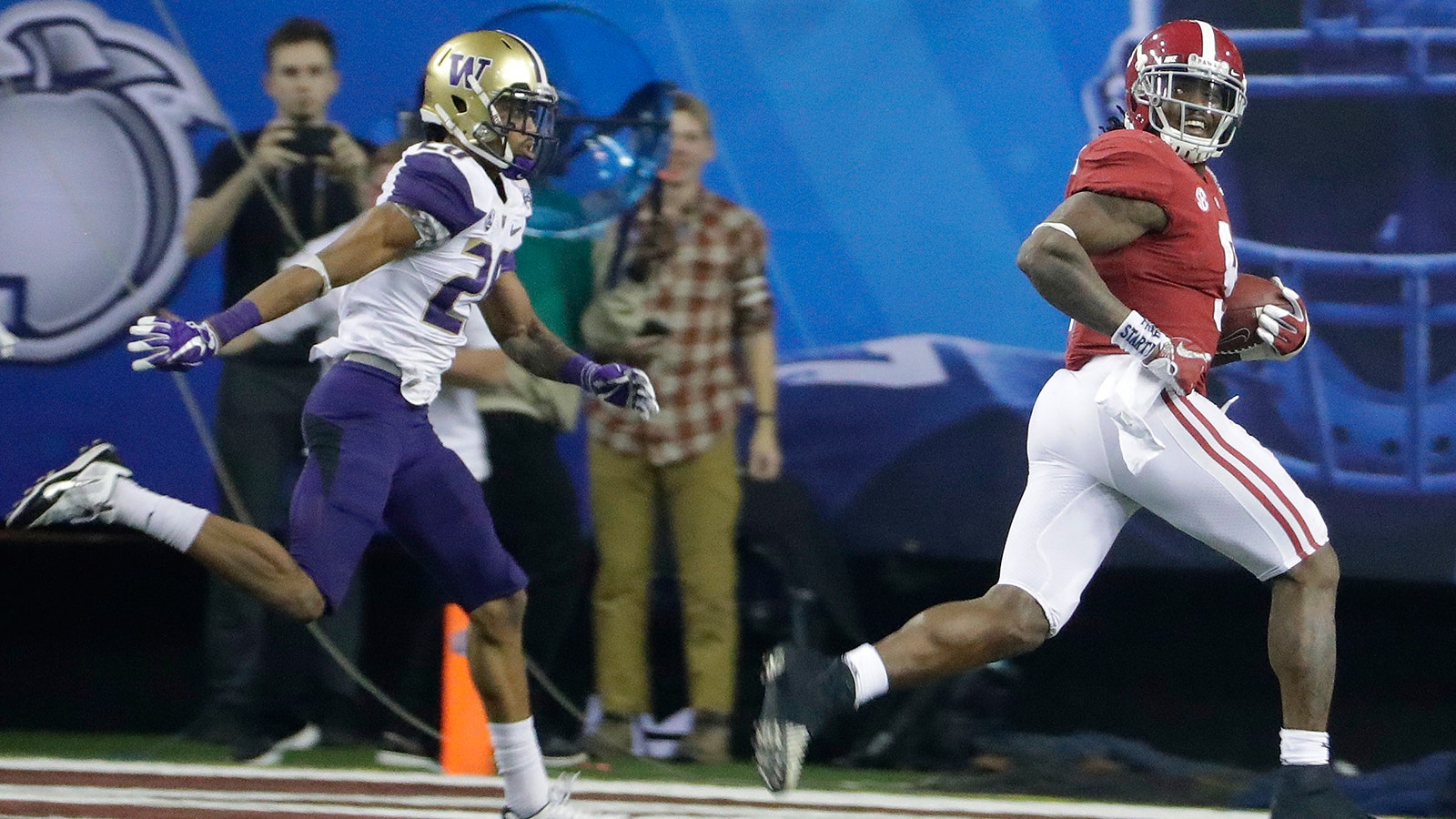 To compare, here's the shot of Bolt that had the internet buzzing for weeks: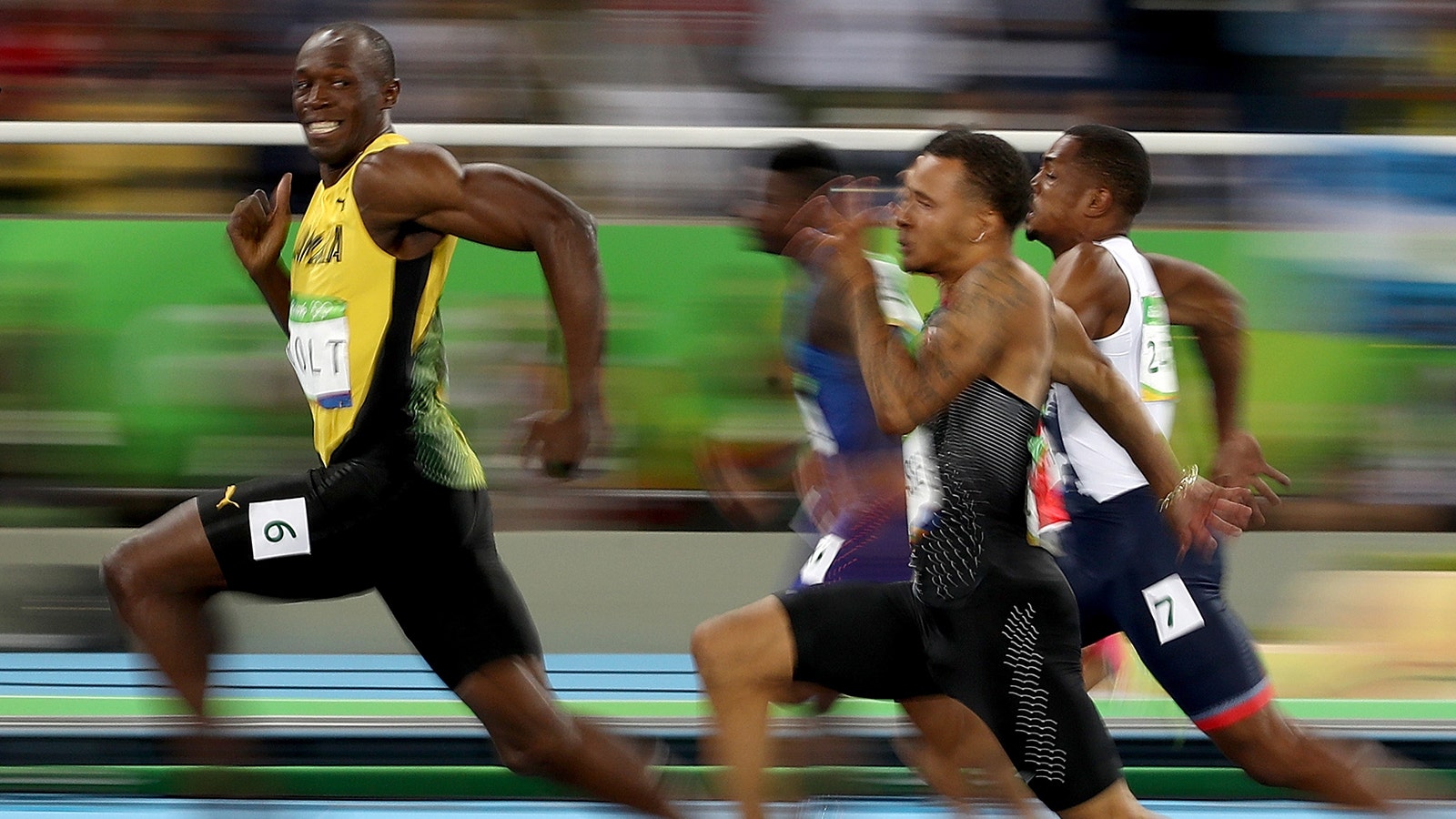 While it's always hard to live up to the original, Scarbrough certainly came close while paying homage to an Olympic legend.