Watch Jim Harbaugh get confused, claim he may have invented the word 'meritocracy'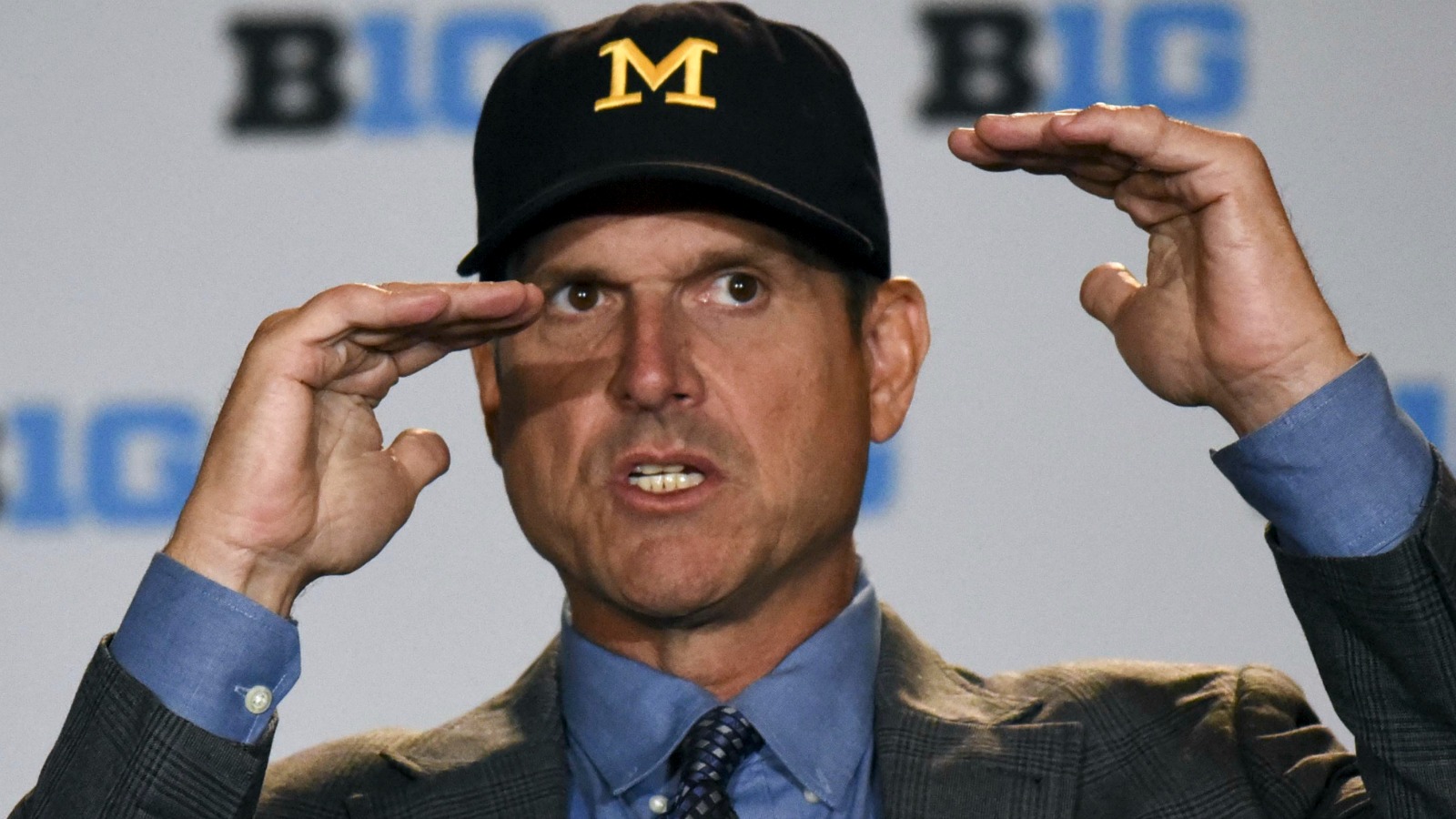 It's been an off-season to remember for Jim Harbaugh, one filled with sleepovers at recruit's houses, satellite camp jersey purchases, production of his first rap video, and about a million other absurd things that only Jim Harbaugh could, or would dare even try to pull off.
But with Big Ten Media Days beginning Monday, it was time for everyone to turn their attention to — and this is going to sound crazy — but, actual football. Harbaugh was one of the first coaches on the podium, and in a surprise to no one, was already tame, and in
mid-season don't-really-give-a-real-answer-to-any-question mode.
However, he did allow for one slip-up when he was asked if true freshman star Rashaan Gary, or any other freshmen would play this fall. His answer?
Not bad, yet before the moderator could get to the next question, Harbaugh followed up, with a query of his own.
As it turns out, Webster's claimed 'meritocracy' as their own, long before Harbaugh could. That was much to the disappointment of the old coach.
Sorry coach, not this time. But hey no worries, there's still plenty of time to refine your vocab. The Wolverines don't open the season until September 3rd, and with matchups against Hawaii, Central Florida and Colorado to start things off, things should be pretty tame heading into conference play.
That should allow for plenty of time to brush up on the old Dictionary, and see if there are another unclaimed words you can claim as your own.