Big Ten Football: Week 6 Power Rankings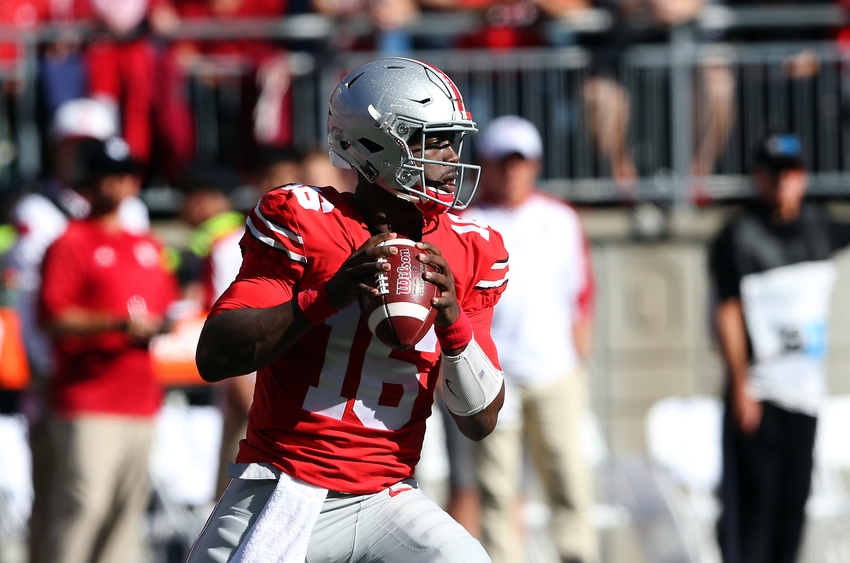 Well, Week 6 is behind us and the Big Ten had some surprising games. Many, if not most, of this week's match-ups proved whether or not a team was actually all they're cracked up to be this year.
It seems like Week 6 was the start of a whole new season for the Big Ten. Teams finally showed their true colors. Many teams found out there weren't as good as they thought they were. Now that we're about to hit the halfway point of the season, the conference is starting to see it's true shape.
Teams like Penn State and Indiana are making their final moves to work their way up the power rankings, while others roll over looking for the offseason to begin.
There are still eight weeks left of football, but the Big Ten is finally starting to show the NCAA what teams are real and what teams aren't.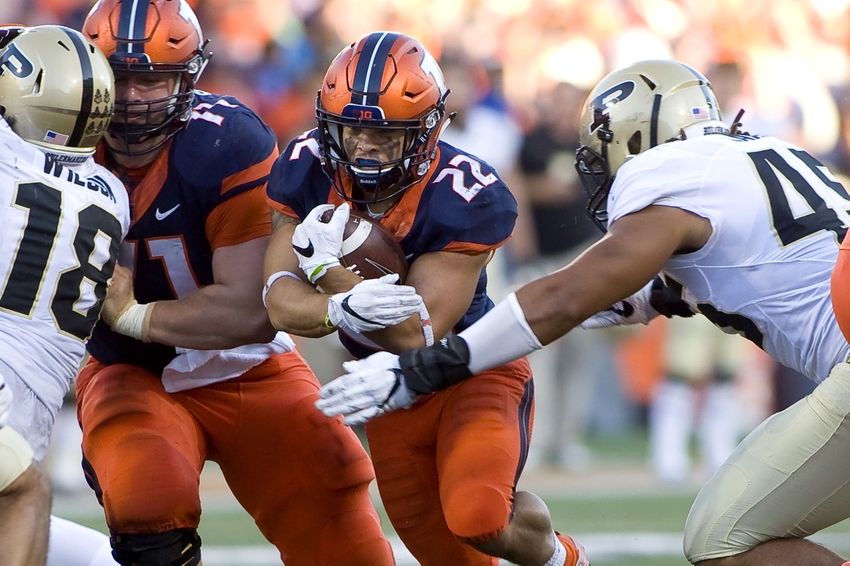 14. Illinois
Week 6 result – 34-31 loss to Purdue
Illinois put up a decent fight against Purdue this week. Games like this are exactly what this team needs as they prepare for the future.
Like past weeks, the only thing this team needs to do is push through the rough and get to the offseason. Let Lovie Smith work some magic from there and see what happens. There are a few years before this team has any opportunity to shine, but there were glimpses so far this year.
Illinois probably won't move from the 14 spot on the Big Ten power rankings this season. That's fine, though, because it's a bright future ahead for the Figting Illini.

13. Rutgers
Week 6 result – 78-0 loss to Michigan
This was embarrassing. A 78 point loss to a conference opponent. This team has to be better than that, right? Guess not.
The Scarlet Knights told the Big Ten that their season is over and there's no point in trying. Yes, Jim Harbaugh is one hell of a coach. He isn't that great, though.
This team got harassed. The best thing they can do now is come back with a win against Illinois and try to put this behind them. Or, continue to give up and wait it out until next year.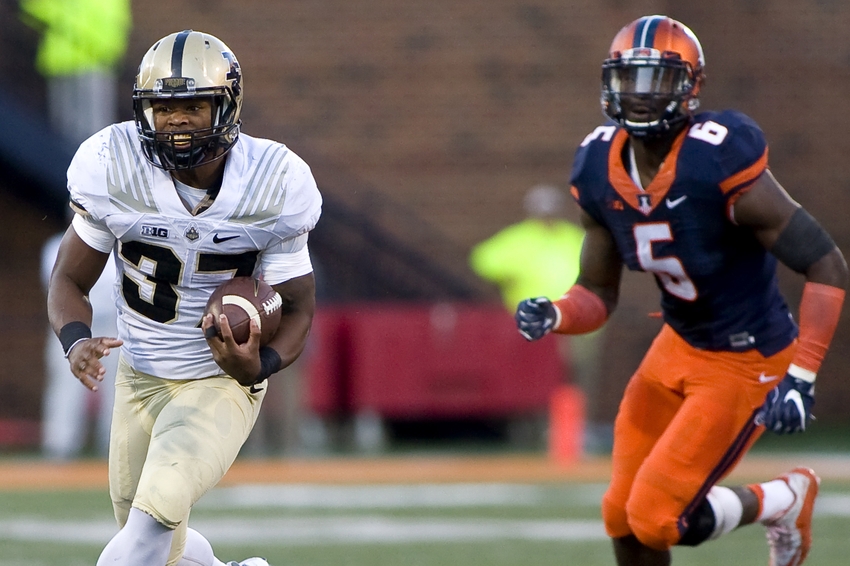 12. Purdue
Week 6 result – 34-31 win over Illinois
Purdue better thank the schedule makers for not having Michigan or Ohio State on their list this year. The Boilermakers haven't looked good against bad teams, so top tier ones will be nothing but an embarrassment.
This team has a lot to do this offseason and sadly they don't look like they're going to make up much ground. Their recruiting class is nothing impressive. If they want to turn this program around they need to find someone out there who can do it, whether thats a coach, scout, or player.
Six weeks into the season, the best this team has going for it is three easy wins. They better use the rest of their easy schedule to salvage any success they can.

11. Northwestern
Week 6 result – DNP
Northwestern followed up their win over Iowa with a bye week before heading Michigan State. The way the Spartans have been playing the last three weeks, it could be another opportunity for the Wildcats to steal a win.
This team started off without making any real noise this year. They have a tough schedule remaining, and with a 2-3 record they aren't going to have much chance to make a bowl. I wouldn't call this season a lost cause. Just look at it as a stepping stone for a young team with some solid recruits.
If they can pull off a big win or two and finish the season strong, this team may be able to ride momentum into next season.

10. Minnesota
Week 6 result – 14-7 loss to Iowa
It's hard to tell if Minnesota put up a good fight against Iowa or if Iowa is just a bad team. Coming off back-to-back losses, it's more likely Iowa is just a bad team.
The Golden Gophers weren't expected to make the playoffs, or break up the powerhouses of the Big Ten. This team was mediocre and they've stayed that way. All they can hope for after two losses is to win the rest of their winnable games and make a low end bowl.
Still having Wisconsin and Nebraska still on their schedule, this team isn't going to finish with two loses. They just better hope theirs something left for them at the end of the season.

9. Michigan State
Week 6 result – 31-14 loss to BYU
Michigan State needs to shut it down and try again next year. The now 2-3 Spartans still have to play three of the top five Big Ten teams this season. Judging by the way they look now, it's going to be a tough road ahead for Michigan State.
It's hard to tell what went wrong for this team. It seems that since their loss to Wisconsin they've just rolled over. Right now, this team isn't even going to make a bowl game.
They need a lot of work. Work that isn't going to happen this season. My best advice for Michigan State and their fans, put the jersey away until 2017.

8. Penn State
Week 6 result – 38-14 win over Maryland
For the first time all season, this Penn State team looked like the promising squad they were anticipated to be. Beating Maryland 38-14 kept their hopes alive to make this season into something worth fighting for.
After their Week 7 bye, the Nittany Lions face Ohio State. Will this game be close? Probably not. But if the Week 6 Nittany Lions show up, the Buckeyes could be in for a surprise. And for Penn State, if they want any chance at seeing a ranking next to their name, they need a W.
Don't look at this game to be anything more than a bright light at the end of a long tunnel. This team is dealing with injuries and inexperience. They won't do much from this point on, but their future is very very bright.

7. Iowa
Week 6 result – 14-7 win over Minnesota
It's hard to tell if Iowa's offense is terrible or if this team isn't what we thought at the beginning of the year. It seems that this team cannot pull away from any team, earning their last two wins by 7 points each.
This team will just not quit. Every time we give up on them they come back and win. The problem, is that they aren't winning impressively enough to prove anything. It's like they want everyone to guess which Iowa team is going to show up each week.
It's a mystery if this team will make any noise for the rest of the season. Right now, I'd say they're done. But the way they've played you never know.

6. Indiana
Week 6 result – 38-17 loss to Ohio State
Indiana may have lost to Ohio State, but this was the closest contested game of the Buckeyes' season thus far. The Hoosiers put up a fight whether the final score showed it or not.
This team isn't bad. In fact, they have a good chance of getting to a decent bowl game. They still need to play Nebraska and Michigan. But if they can at least win one of those two, they'll have a pretty good resume at the end of the season. If they win both, they'll have a top 25 resume at the end of the year.
This team's future is entirely up to them. They've yet to show us that they aren't one of the top Big Ten teams. If they can stay competitive and maybe pull off an upset they'll be in good shape come bowl season.

5. Maryland
Week 6 result – 38-14 loss to Penn State
Well, Maryland finally got knocked off their high horse. In their first "real" game of 2016, the Terrapins showed they aren't all they're cracked up to be.
This team didn't look like they had the high powered offense they played with all season. They're defense was no where to be found. And because of it all, they made Penn State look like we've misjudged them all year.
Maryland couldn't afford a loss to a team not named Ohio State or Michigan. This loss is most likely going to destroy any chances of making the top 10, even if they win out the rest of 2016.

4. Nebraska
Week 6 result – DNP
Nebraska is still waiting for their shot to defeat another top tier team. Coming off their bye week, they'll play Indiana before facing Ohio State. If they want any chance at cracking the top ten they'll need to pull off a win against both.
They have every opportunity to show the college football playoff committee that they belong in the conversation. They still play Ohio State, Wisconsin, Maryland, and Iowa before the season's end. Beat all four and there's a pretty good chance you'll be in the running for a playoff spot.
It's not certain this team will beat any of these opponents. They look like the real deal, but besides Oregon, they haven't played a team with much credibility. How the play against Indiana is going to be a big factor in how they're looked up for the rest of the year.

3. Wisconsin
Week 6 result – DNP
Wisconsin didn't get the chance to bounce back from their Week 5 loss to Michigan. However, they have one great opportunity next week against Ohio State. If they want to prove their still a contender, beating a top two team is the way to do it.
With the difficulty of their schedule, it's hard to say the Wisconsin is going to end up a top four team this season. They have a lot of promise. If they can continue to build, and not loss important players to the draft, this team can be in Ohio State's position next season.
You never know, though. The Badgers may surprise the entire nation with some major wins against Ohio State and Nebraska.

2. Michigan
Week 6 result – 78-0 win over Rutgers
My god did Michigan put on a show Saturday. This 78 point blowout is something Jim Harbaugh would do each week if he could. He loves letting the NCAA know he's good, and there's no better way than winning by nearly 100.
If Michigan wins out and is undefeated when they play Ohio State, it'll be very upsetting thinking one of these teams may not be in the playoffs. There's little doubt this team can't win a National Championship this season. If it comes down to beating Ohio State for a top four spot, Michigan may pull out all there tricks.
Honestly, there may not be a single team on their remaining schedule that will put up a real fight besides Ohio State.

1. Ohio State
Week 6 result – 38-17 win over Indiana
Ohio State took on a team that was playing well above where most considered them to be this season. They may not have had the 78 point victory Michigan had, but it was an impressive win nonetheless.
This team continues to knock off teams with ease. However, they play three Big Ten ranked teams by the end of the season. If they can come out on top in each they'll have no problem securing a spot in the playoffs. And as of right now, that should be all they're worried about.
Even if this team falls to Michigan at the end of the season, they could be in good enough shape to squeeze their way into the top four. The Buckeyes are playoff ready, and most-likely playoff bound.
This article originally appeared on