Big Ten Football: Week 11 Power Rankings
After hands down the wildest week of football this season, the Big Ten landscape changed in a big way. Here are your Week 11 Big Ten power rankings presented by Saturday Blitz.

14. Rutgers
Week 11 result – 49-0 loss to Michigan State
If you thought Rutgers couldn't get any worse, you definitely weren't expecting this Week 11 blowout. A nearly 50-point shutout by Michigan State in a game that should've been much closer is nothing but embarrassing for Rutgers.
This team has given up. They've thrown in the towel and called it quits this season. As sad as it is for them, it's good for Penn State, who faces the Scarlet Knights in Week 12. At this point, this team is nothing more than a guaranteed win for other teams.
In the most competitive conference in college football, Rutgers is really missing their chance to stir up some major wins. It isn't necessarily about them making it to the College Football Playoff. If they could've scrapped together one or two big wins this season their recruiting would've been much easier in the offseason.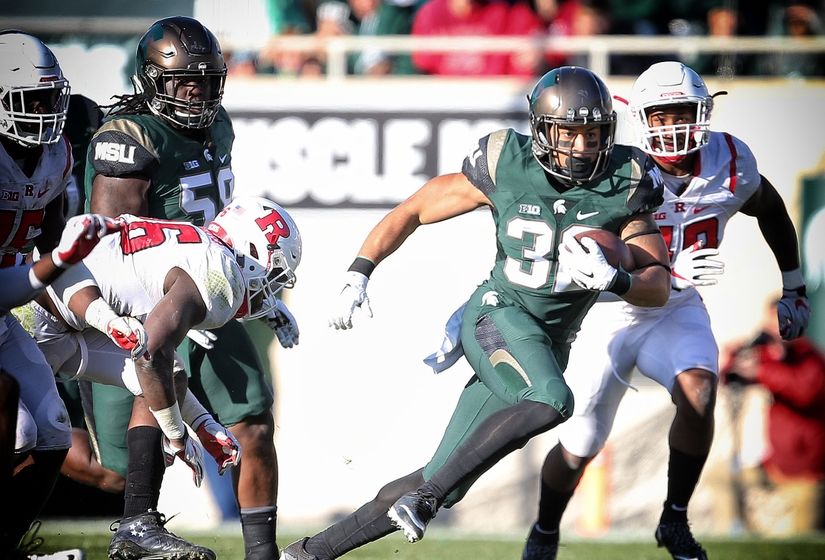 13. Michigan State
Week 11 result – 49-0 win over Rutgers
Well, Michigan State finally silenced the haters. They are officially not the worst team in the Big Ten. Still, they're just as big of a disappointment as any team in the NCAA this year. But they aren't the worst.
These are just moral victories for the Spartans at this point in the season. With two games remaining, their biggest goal should be to end Penn State's Big Ten Championship hopes in Week 14. The Spartans aren't going to gain any momentum with these last games. For a team that simply had an awful year, they aren't going to fall off or become irrelevant in the Big Ten.
All this team needed was a bad season. It happens to everyone and this season the College Football Gods chose Michigan State. After regrouping in the offseason, and changing their team around a little bit, the Spartans will be right back at the top with Ohio State, Michigan, Wisconsin, and PSU in the near future.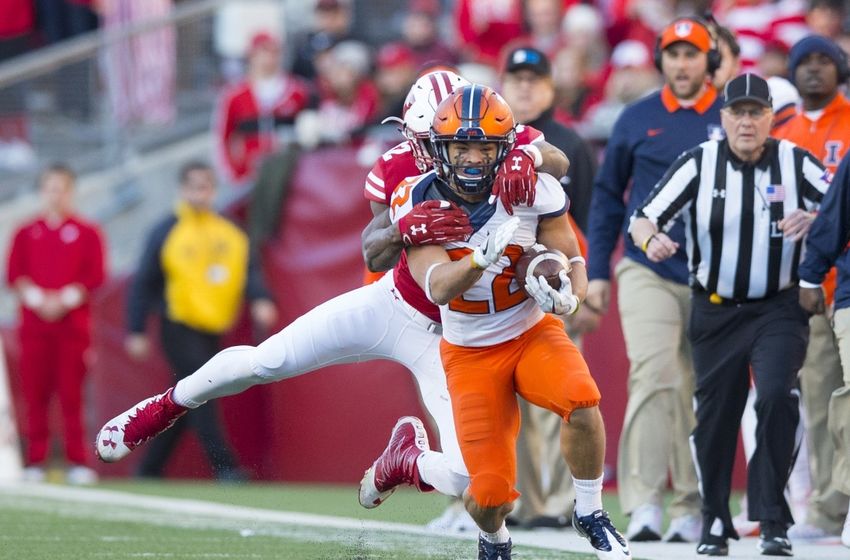 12. Illinois
Week 11 result – 48-3 loss to Wisconsin
Illinois continues to get dominated by teams this season. Frankly, everyone seems to feel bad for the Fighting Illini.
This team looked good in the first week of the season. With new head coach Lovie Smith, Illinois was supposed to have a few momentum games in 2016. That hasn't happened, and what they need to do now is look to the future.
Like Saturday Blitz continues to say, Illinois is in the process of getting better. Right now, they look terrible, but in a few years, they will be a Big Ten threat. With Smith taking the reigns, the Fighting Illini are going to get solid recruits. After a few years of building a team, Illinois will hopefully be a contender in the Big Ten.
11. Purdue
Week 11 result – 45-17 loss to Northwestern
Purdue added yet another embarrassing loss to their 2016 resume. This team was never supposed to win the Big Ten title, but is respectfully known as an underdog that can beat a top team at any time.
That isn't the case this season. The Boilermakers have fallen off and can chalk this season up as a bust. It isn't going to take a lot to work their way back to the underdog role, but they need to do it quick before they fall even further off.
This team's future is going to come down to the offseason. They need to recruit some notable players to their future rosters in order to maintain this respectable title. No one really knows what happened to Purdue this season, but I'm sure it was just a fluke year for the Boilermakers.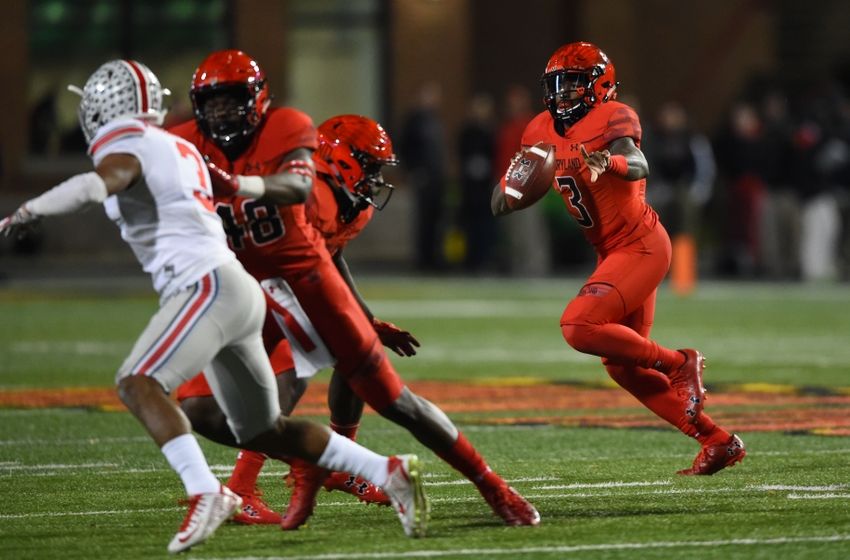 10. Maryland
Week 11 result – 62-3 loss to Ohio State
Okay, that's it. Maryland has officially dropped out of the middle of the pack teams and now sits as one of the worst teams in the Big Ten. Against the top two teams in the Big Ten, the Terrapins weren't even able to score a touchdown. In fact, this team didn't even combine for seven total points in the last two weeks.
Maryland looked good against some dreadful teams at the beginning of the year. Now that they have to play actual talent, this team has shown its true colors.
If they didn't have to play Rutgers in Week 14, I'd say their bowl chances were gone. Honestly, though, it wouldn't surprise anyone if Maryland dropped their last two games and missed bowl eligibility in 2016.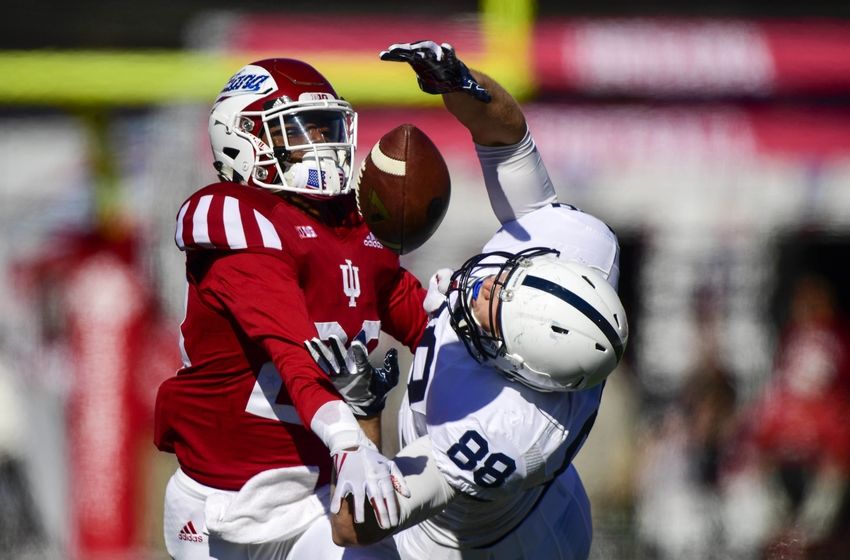 9. Indiana
Week 11 result – 45-31 loss to Penn State
You have to give Indiana props. They came into Week 11 against a red-hot Penn State team and slowed them down tremendously. If it wasn't for a few late touchdowns in the fourth quarter, the Hoosiers could've ended Penn State's Big Ten Championship hopes.
On top of that, Indiana would've become bowl eligible for the second straight season. With Michigan and Purdue remaining, winning that sixth game is going to be tough. Of course, they should be able to pull out a win against Purdue, but you never know how things will turn out in the Big Ten.
Don't let a 5-5 record fool you. Indiana is a good team that has had some tough games. Playing three of the top five Big Ten teams already, and will play a fourth on Saturday. The Hoosiers have endured more than they can handle and that is why they find themselves at .500. Don't think that this team wouldn't have taken advantage of an easier schedule.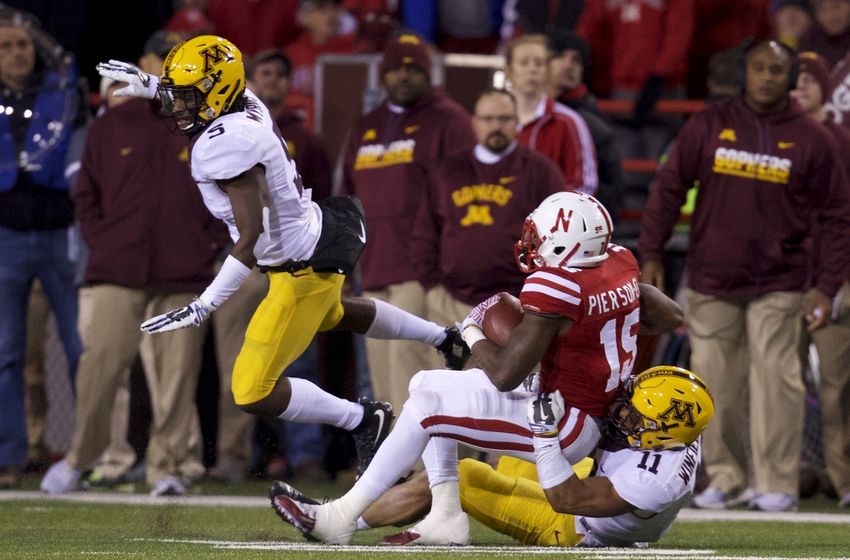 8. Minnesota
Week 11 result – 24-17 loss to Nebraska
Minnesota put up a fight against a top five Big Ten team in Week 11. Even though Minnesota is 7-3, they're still a middle of the pack school in the Big Ten. When it comes to big games like this one, it's no surprise to see them take the loss.
That doesn't mean they're a bad team, though. The Golden Gophers would be able to compete with any of the teams outside the top five in the Big Ten. Most times, Minnesota would pull off a victory when playing these outside schools.
They aren't up there with the powerhouses of the Big Ten, though. They could make games against these schools interesting, but at the end of the day, they will usually walk away with a loss. Once Minnesota sees one of the average NCAA teams in a bowl game, they'll prove they are elite against the middle of the pack.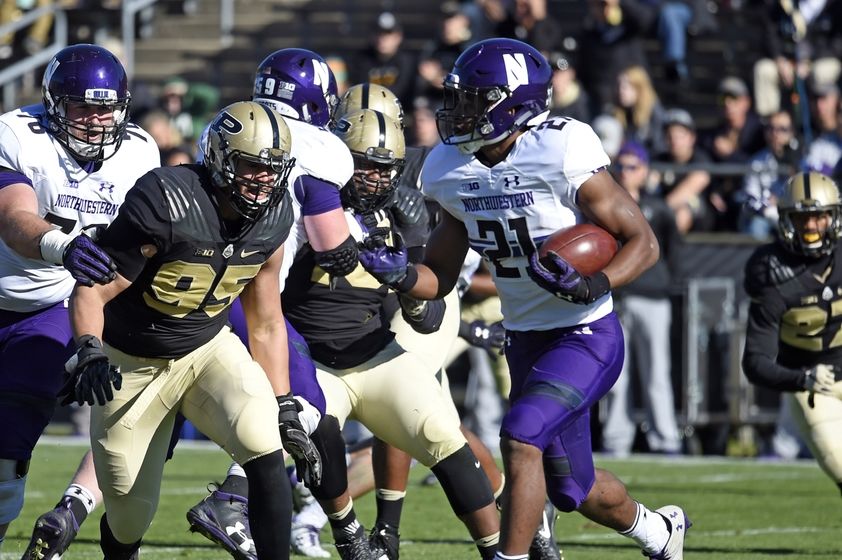 7. Northwestern
Week 11 result – 45-17 win over Purdue
Northwestern was the best average team in the Big Ten until Iowa defeated Michigan. This squad is very impressive over the last several weeks. If it wasn't for a slow start to the season, the Wildcats could have found themselves ranked at one point or another.
With Austin Carr emerging as the best wideout in the Big Ten, the Wildcat's offense has exploded. Carr, who has 1,102 receiving yards and 12 touchdowns on the season, has been the best thing this Northwestern offense has seen in years. His ability to turn any play into a touchdown is remarkable.
It would be shocking if Northwestern wasn't able to beat either Minnesota or Illinois to earn their sixth win of the season. After a dismal start to 2016, it would be nice to see the Wildcats turn it around and work their way into a bowl game.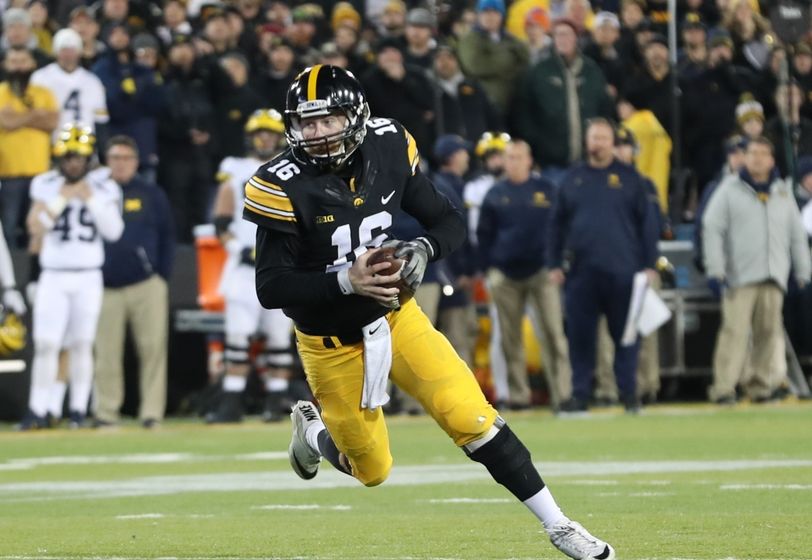 6. Iowa
Week 11 result – 14-13 win over Michigan
During the wildest week of the 2016 season, Iowa snuck in one of the biggest upsets in the country. Their 14-13 win over Michigan was way more than just a surprising win. This victory made the Hawkeyes bowl eligible and opened up a world of possibilities in the top 10 College Football Playoff rankings.
Iowa finally earned a meaningful win in 2016. With two regular season games remaining, Iowa can now focus on building their resume for a more reputable bowl game. With Nebraska still on their schedule, the Hawkeyes have a good chance of finishing this season with two top 25 wins on their resume and a 9-4 overall record.
Iowa is one of the lone teams that can make a true late season push for the top 25. With four losses, it may be unlikely. With two ranked victories in the last three games, though, Iowa could sneak their way into the College Football Playoff rankings.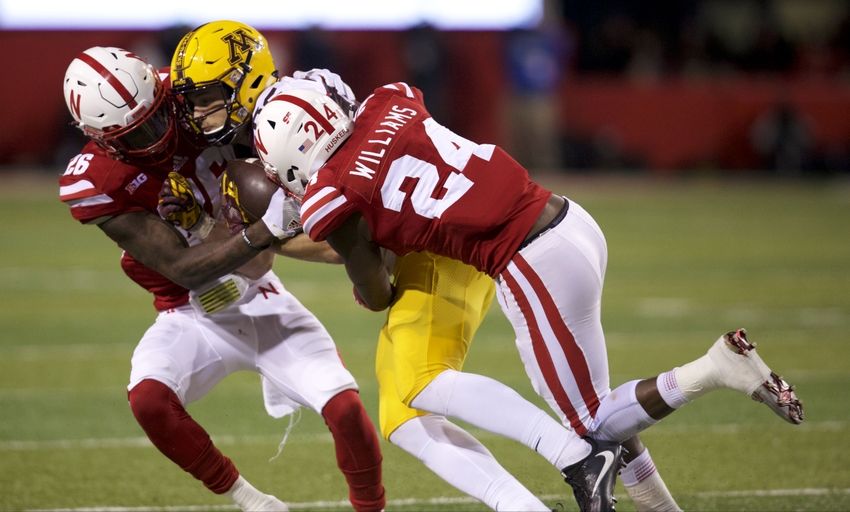 5. Nebraska
Week 11 result – 24-17 win over Minnesota
Nebraska desperately needed this win against Minnesota. After dropping two consecutive games to Wisconsin and Ohio State, the Cornhuskers have virtually eliminated themselves from the College Football Playoff.
Ranked 19th, Nebraska still sits pretty well for a quality bowl game. With Maryland and Iowa as their remaining two games, the Cornhuskers can still finish with a 10-win season.
With a 10-win season, and most likely a finish in the top 25, Nebraska should be in the running for some of the more major bowls. Even though their chances at a National Championship faded quickly, the 2016 season is not a bust.
4. Penn State
Week 11 result – 45-31 win over Indiana
Penn State's Big Ten Championship hopes are more alive than ever. With Michigan falling to the hands of Iowa, the Nittany Lions have a real chance to represent the East in the Big Ten Championship game.
Their game against Indiana wasn't pretty, but it was a victory, and at this point, any win counts. Whether you believe it or not, Penn State has a real chance to do more than win the Big Ten. If the Lions are able to play in the Big Ten Championship game and win, they could earn their spot in the College Football Playoff.
It's not all on Penn State at this point. They also need Michigan to lose to Ohio State in Week 14. Besides that, Penn State's success is on them. With all the upsets in Week 11, Penn State went from the outside looking into right in the middle of the CFP debate.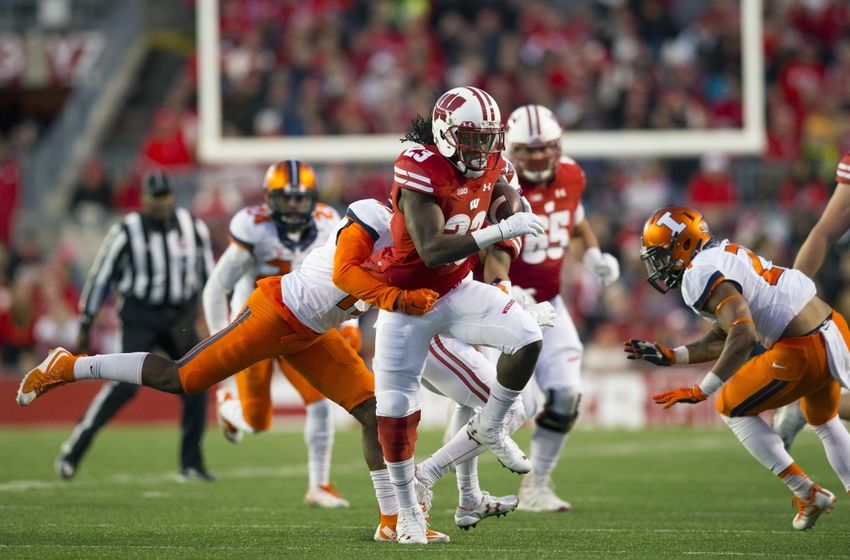 3. Wisconsin
Week 11 result – 48-3 win over Illinois
Wisconsin is the second biggest Big Ten team to take advantage of Upset Saturday. At number seven before Week 11, Wisconsin could easily seem themselves in the top four of the College Football Playoff rankings.
Their 45-point victory over Illinois is going to leave an impression the CFP committee. As three of the top four teams fell, Wisconsin's future may all depend on them. As of right now, they look to win the Big Ten West. Whether it's Penn State, Michigan, or Ohio State, if Wisconsin wins the Big Ten Championship they should find themselves in the College Football Playoff.
Their remaining two games against Purdue and Minnesota can be great style-point games. Games where they can win by 40 or 50 points could really impress the College Football Playoff committee.

2. Michigan
Week 11 result – 14-13 loss to Iowa
Michigan was one of the lucky five top 10 teams to lose in Week 11. With their loss to Iowa, the Wolverines put all the pressure on themselves. Instead of Ohio State having to beat them in order to qualify for the College Football Playoff, it's going to be both teams battling to stay alive.
For college football fans, this is like an early Christmas present. The two teams everyone wanted to see play all season will battle in a winner-take-all match. This will be hands down the best college football game of the 2016 season.
Fortunately, the Wolverines kept the game close and shouldn't drop too far down the rankings. They may go from three to five or six, but not much farther than there. If they do defeat Ohio State and win the Big Ten Championship, a top four spot will be reserved for the Wolverines.

1. Ohio State
Week 11 result – 62-3 win over Maryland
Ohio State was the biggest team to take advantage of the wild Saturday. Heading into the weekend, Ohio State was ranked fifth. After three teams ahead of them lost, the Buckeyes should fall into the No. 2 seed.
Like Michigan, their season is essentially going to come down to one game. Barring these two teams win their Week 12 and 13 matchups, a place in the top four will come down to the winner of Ohio State vs Michigan.
For Ohio State, being at home is going to be a major advantage. Urban Myer is going to pull out all the tricks to try and get his Buckeyes back to the College Football Playoff.
The difference between Ohio State and the other Big Ten schools fighting for a CFP spot, is a Big Ten Championship game. Unless Penn State loses and Ohio State defeats Michigan, the Buckeyes will not win the Big Ten East. Even without a Big Ten Championship, Ohio State should find themselves in one of the top four spots.
This article originally appeared on