Big Ten Football: Week 10 Power Rankings
After one of the craziest weeks of the 2016 season, a few Big Ten teams are trying to make their final push for the College Football Playoff. Saturday Blitz presents the Week 10 Big Ten power rankings.

14. Rutgers
Week 10 result – 33-27 loss to Indiana
Rutgers couldn't find their third win of the season with Indiana. Sadly, they may not find it at all this season. Their 33-27 loss to Indiana, and took their sixth Big Ten loss of the season in what looked like the final blow to their year.
This team is in the second half of a forgettable season. Right now, they're just hoping to pick up the piece and may scrape up a petty win by the end of the year. If they're able to pull off this victory, it should be used for some needed momentum heading into 2017.
If Rutgers wants any chance of returning to the Big Ten with an opportunity to win more than two games, they're going to need one seriously good recruiting class. Unfortunately, that doesn't look likely, and this team may be in for a repeat of 2016.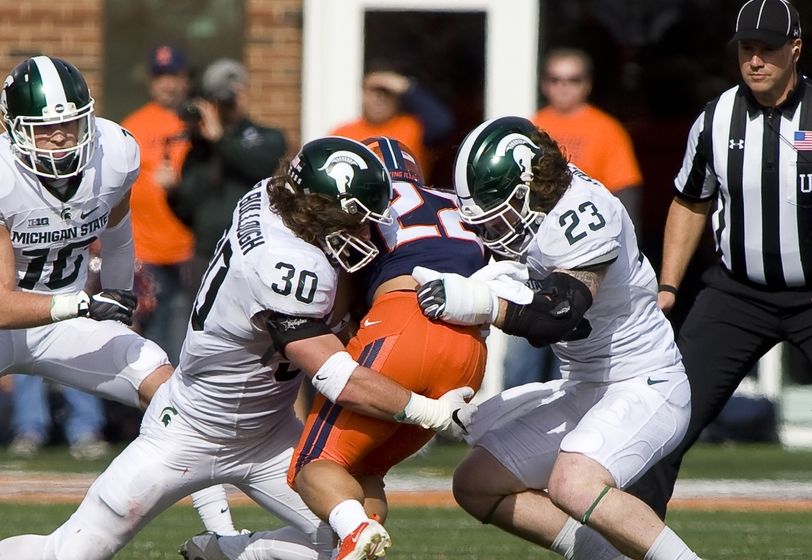 13. Michigan State
Week 10 result – 31-27 loss to Illinois
I don't think there's more you can say about Michigan State this season. Each loss comes as less and less of a shock. This team isn't good enough to defeat any Big Ten team, and is just getting worse as the year goes on.
No one knows what happened to this Spartan team. It could be their inability to run the ball, or maybe the atrocious defense that came out of nowhere. Either way, there doesn't seem to be any turnaround.
Michigan State is in for one of the worst years the program has seen in a long time. There aren't many talented recruits headed their way this offseason, and notable returns are hard to name when the entire team played so poorly. Let's just hope the Spartans can find a way because they're missing out on one of the best Big Ten seasons in recent history.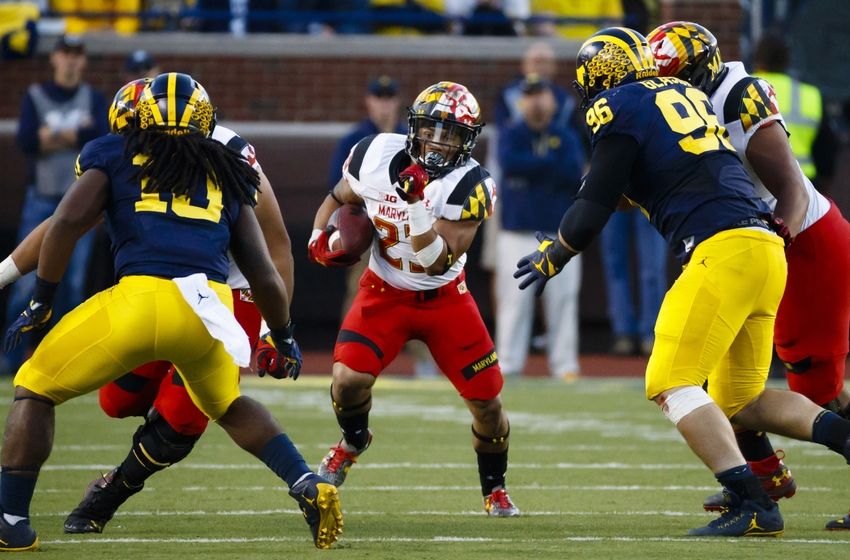 12. Maryland
Week 10 result – 59-3 loss to Michigan
It's just about time to dismiss Maryland as a middle of the pack team in the Big Ten. This team can beat anyone under .500 team outside the Big Ten. When it comes to conference games, though, the Terrapins seem to be lost.
Many people believed Maryland looked like one of the breakout teams of 2016. That wasn't the case as this team struggles to qualify for a bowl game. With few games left, this team may want to pull out all the shots to try and salvage the season.
When they click, the Terrapins have one of the flashiest offenses in the Big Ten. It would've been nice to see this offense during some of their conference games.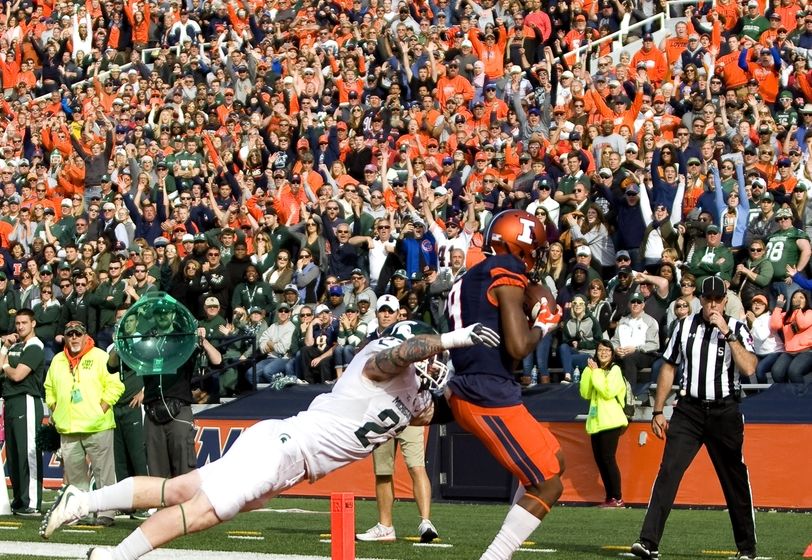 11. Illinois
Week 10 result – 31-27 win over Michigan State
Illinois may have pulled off their final victory of their 2016 season. A win over Michigan State means nothing this season. That doesn't mean that it wasn't a moral victory for Illinois.
Each time the Fighting Illini can climb further up the rankings is a win. As we all know, this team's future is much brighter than their present. It's going to take years before they are a competitor in the Big Ten, but when they get there, they're going to be dangerous.
If Illinois gives Lovie Smith time to build, they won't regret it. They're going to struggle, but as time goes on this team is going to grow. It's just a matter of patience for the entire Illinois nation.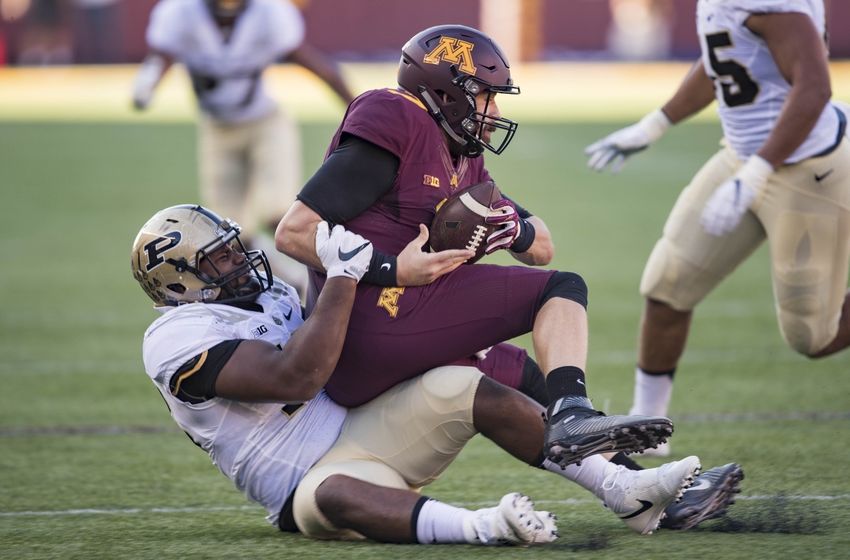 10. Purdue
Week 10 result – 44-31 loss to Minnesota
Right now, Purdue is just as much of a threat to anyone as Michigan State or Illinois. This team's season is over and should be nothing more than a lesson for the future.
The Boilermakers are just another team hoping this season was a fluke. It isn't like Purdue was College Football Playoff bound, but they could've been a pest to many teams hoping 2016 was their year.
The good thing for Purdue is that they don't have much to climb before returning to their usual selves. One good recruiting class and the development of a playmaker or two and the Boilermakers are right back to making other teams' lives miserable.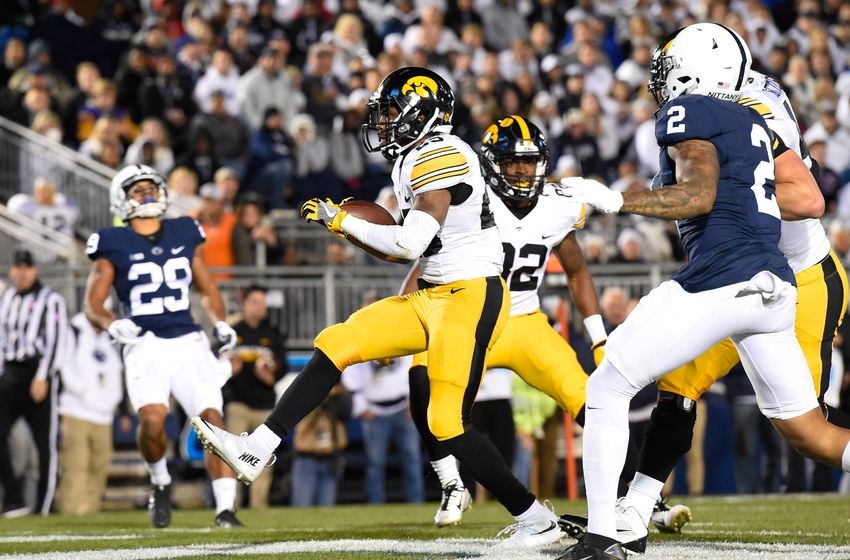 9. Iowa
Week 10 result – 41-14 loss to Penn State
Iowa seems to be falling further and further down the power rankings as the season progresses. The Hawkeyes aren't anywhere near where they thought they'd be. With three games remaining, Iowa may not even make a bowl game.
In one of the best years the Big Ten has seen, two of their top teams seem to irrelevant. In a season that Iowa could've taken full advantage of their College Football Playoff shot, the Hawkeyes choked hard.
Hopefully, next season this team can turn it around and join this group of dominant Big Ten teams. However, as of right now, it doesn't look like that is going to happen. This team needs a lot of work before they can work their way back into the top.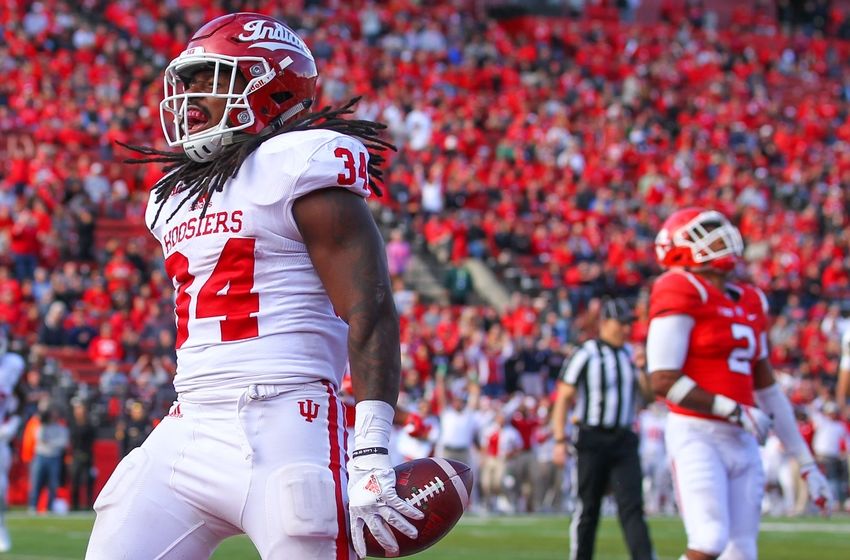 8. Indiana
Week 10 result – 33-27 win over Rutgers
Indiana is doing everything possible to make a bowl game this season. At 5-4, that opportunity may come down to their last game of the season. With Penn State, Michigan, and Purdue remaining, the Hoosiers may be hoping to finish .500 more than make a bowl game.
After starting the season strong, Indiana has fallen back to their mediocre ways. We should've known their early season success was nothing more than a tease. Don't get it wrong. This team may be on the rise in the future, but it's hard to say when year after year they sit right in the middle.
7. Minnesota
Week 10 result – 44-31 win over Purdue
Minnesota may not be headed to the top 25, but they are quietly having one of their best season in years. At 7-2, the Golden Gophers are already bowl eligible and looking to finish their season as one of the top teams in the Big Ten.
With Tommy Armstrong Jr.'s status unknown for next Saturday, Minnesota may be able to squeeze a top 25 victory under their belt and hope the College Football Playoff committee sees them. If all goes well for the Gophers, their season may wind up being much better than they expected.
As one of the most under-the-radar teams in the NCAA, it'll be a surprise if they pull off a few Big Ten upsets. That could work in their favor if a late season surge attracts the CFP committee. Sometimes, being the unknown team comes back to move you further up the rankings than you expected.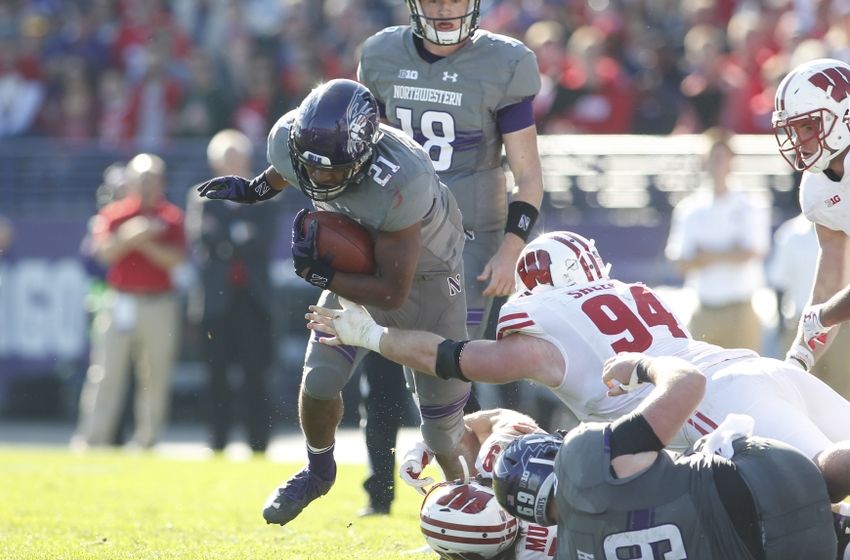 6. Northwestern
Week 10 result – 21-7 loss to Wisconsin
Northwestern is probably the stingiest team outside the top 25. The Wildcats compete week after week and barely lose each week. The problem is that they have lost more times than they won.
Many people find it strange that Northwestern is ranked sixth in the Big Ten power rankings. Well, this team may be 4-5, but they are the best middle of the pack teams in the Big Ten. Three out of five of their losses have come from top ten teams in the NCAA. On the other end, all of their wins have come from middle of the pack teams, and they've found a way to win each time.
With three games remaining, Northwestern needs to steal two more victories to be bowl eligible. With Minnesota, Purdue, and Illinois left on their schedule, the Wildcats should be in good shape.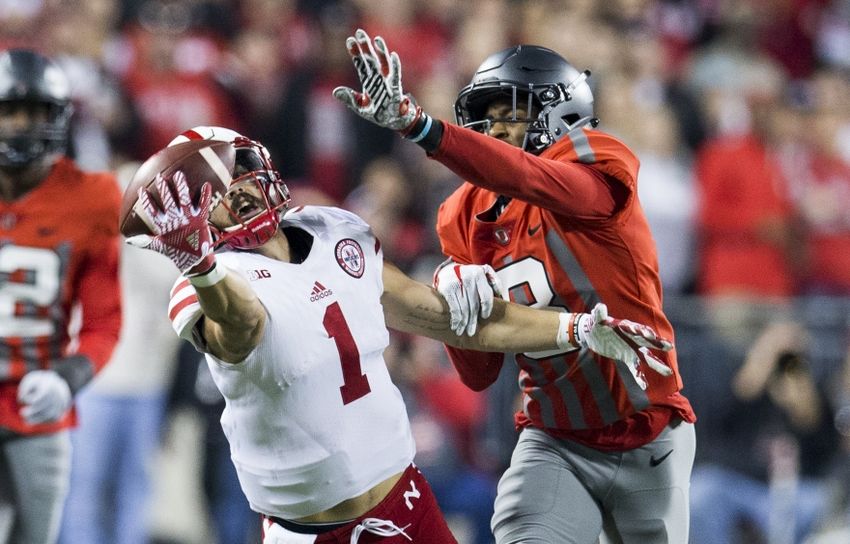 5. Nebraska
Week 10 result – 62-3 loss to Ohio State
Well, Nebraska was a bust. The Cornhuskers looked like they just suffered a tough loss to Wisconsin. To Ohio State, they looked like they never belonged in the top 10.
This team is a bigger disappointment than Michigan State. All season long they seemed like the underdog of 2016, the breakout team of the year. Apparently, that was all a fluke.
Maybe Tommy Armstrong Jr.'s injury played a role in the Ohio State blowout, but losing by 59 isn't because of one player. This team showed their true colors, and it wasn't pretty. For a team who had every chance in the world, Nebraska blew a great opportunity.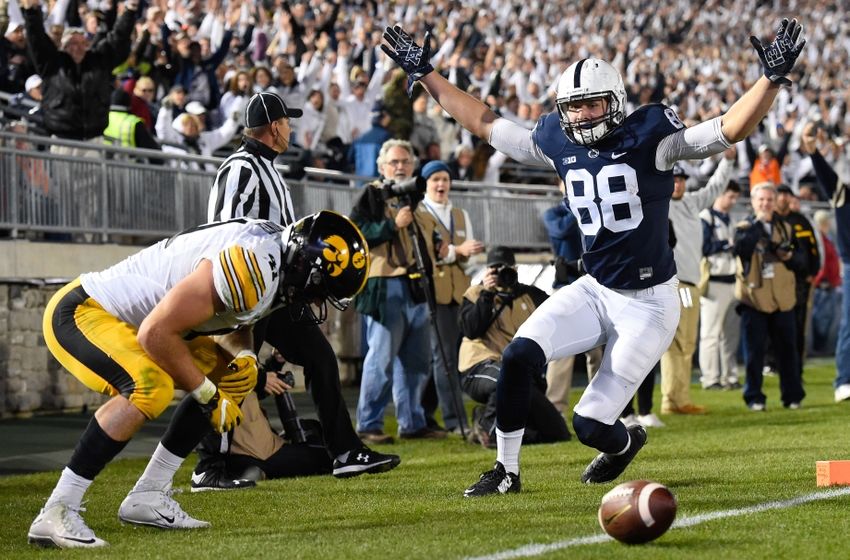 4. Penn State
Week 10 result – 41-14 win over Iowa
Penn State looks to have their eyes set on something much higher than making a bowl game. Since claiming the biggest jump of the College Football Playoff rankings, the Nittany Lions have taken off.
This team is doing anything and everything to somehow make the College Football Playoff. With three games remaining, it's going to take some help, but it isn't to far fetched to think Penn State will finish in the top four.
As the breakout team of 2016, the Nittany Lions are carrying that Ohio State upset into each game. With one of the most explosive offenses in the NCAA during the second half of the season, Penn State has the ability to win big every game. If they're able to do it during their final three games, they could finish 2016 exceeding their already high expectations.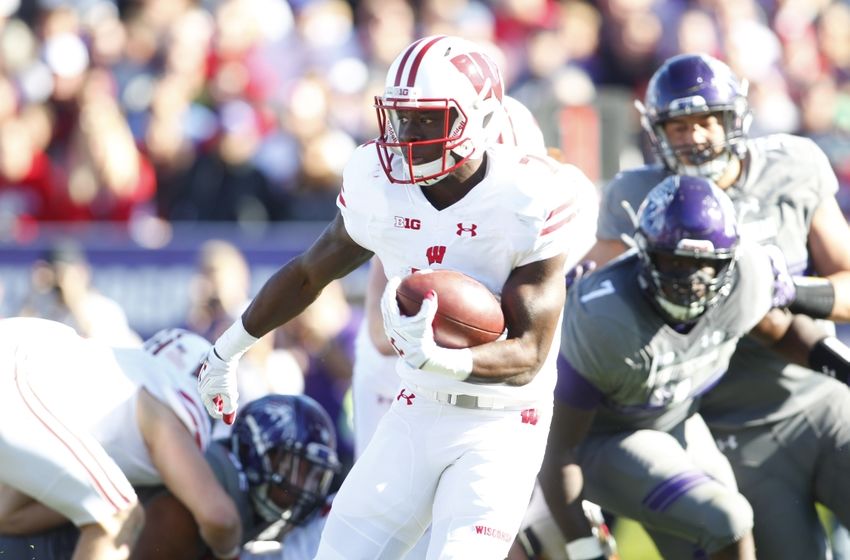 3. Wisconsin
Week 10 result – 21-7 win over Northwestern
Wisconsin's incredible defense has proven once again that they are one of the best in the nation. As teams like Texas A&M begin to concede late int he season, the Badgers are looking to take advantage and earn their spot in the top four.
Much like Penn State, Wisconsin needs a little help, but it isn't unlikely they see their name in the College Football Playoff. Their two losses don't look too favorable right now. That doesn't mean that with a Big Ten Championship, the Badgers can't prove to be worthy in the College Football Playoff committee's eyes.
As this point, it's all on Wisconsin. If they want to have any chance at cracking the top four they need to win. By going undefeated the rest of the season, Wisconsin could find their way into the third College Football Playoff.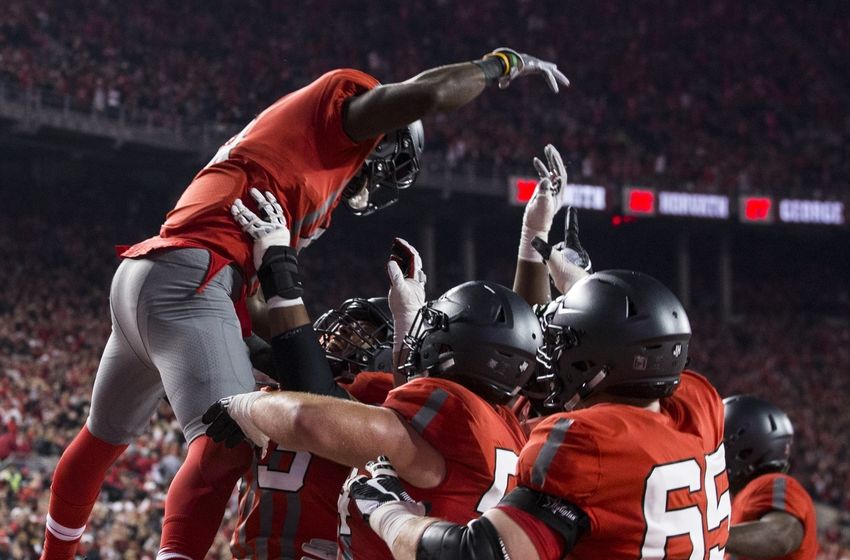 2. Ohio State
Week 10 result – 62-3 win over Nebraska
Wow, did Ohio State come back strong. This team looked like the National Championship favorites everyone was expecting all season. Beating Nebraska by 59 was more than just an upset. It was a statement that Ohio State may have lost, but they haven't fallen off.
The Buckeyes have two games remaining before their matchup with Michigan. To keep it simple, if Ohio State wins out the rest of the season, they will be in the top four. Even if they aren't able to play in the Big Ten Championship, they will have more than enough credentials to make the College Football Playoff.
Best case scenario, the College Football Playoff committee finds a way to keep more than one Big Ten school in the top four. Whether it's Ohio State, Michigan, Penn State, or Wisconsin, seeing two Big Ten teams face off for a chance at the National Championship will be the game of the season.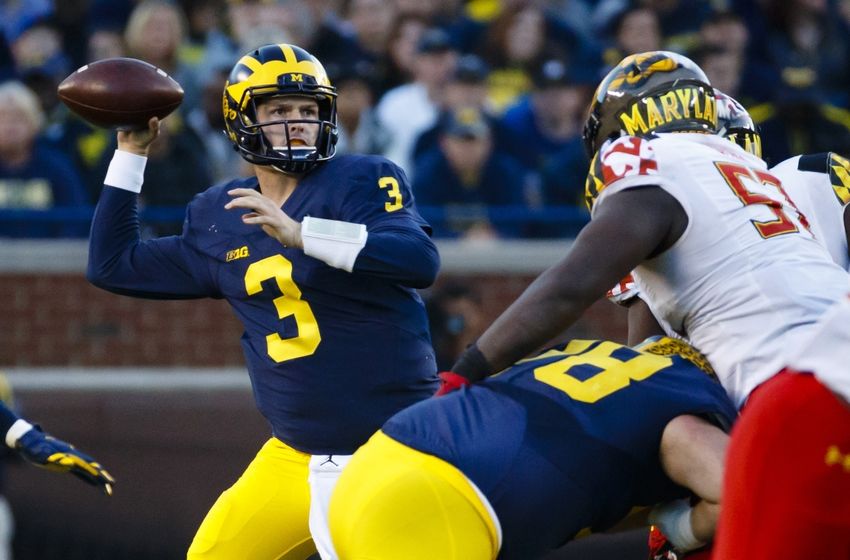 1. Michigan
Week 10 result – 59-3 win over Maryland
Michigan continues to embarrass everyone they play. It seems that this team has been shocked maybe twice, and neither time was stunned enough to lose. Right now, it looks like there's no chance anyone stops them.
The Wolverines have possibly two meaningful games left. Their matchup against Ohio State should be the game of the season. After that, Michigan may need to play Wisconsin for the Big Ten Championship and possibly a seed in the College Football Playoff.
The good thing for Michigan is that they may have done enough already to claim a spot no matter what. If they end up losing to Ohio State, they could still find themselves in the top four at the end of the season.
This article originally appeared on